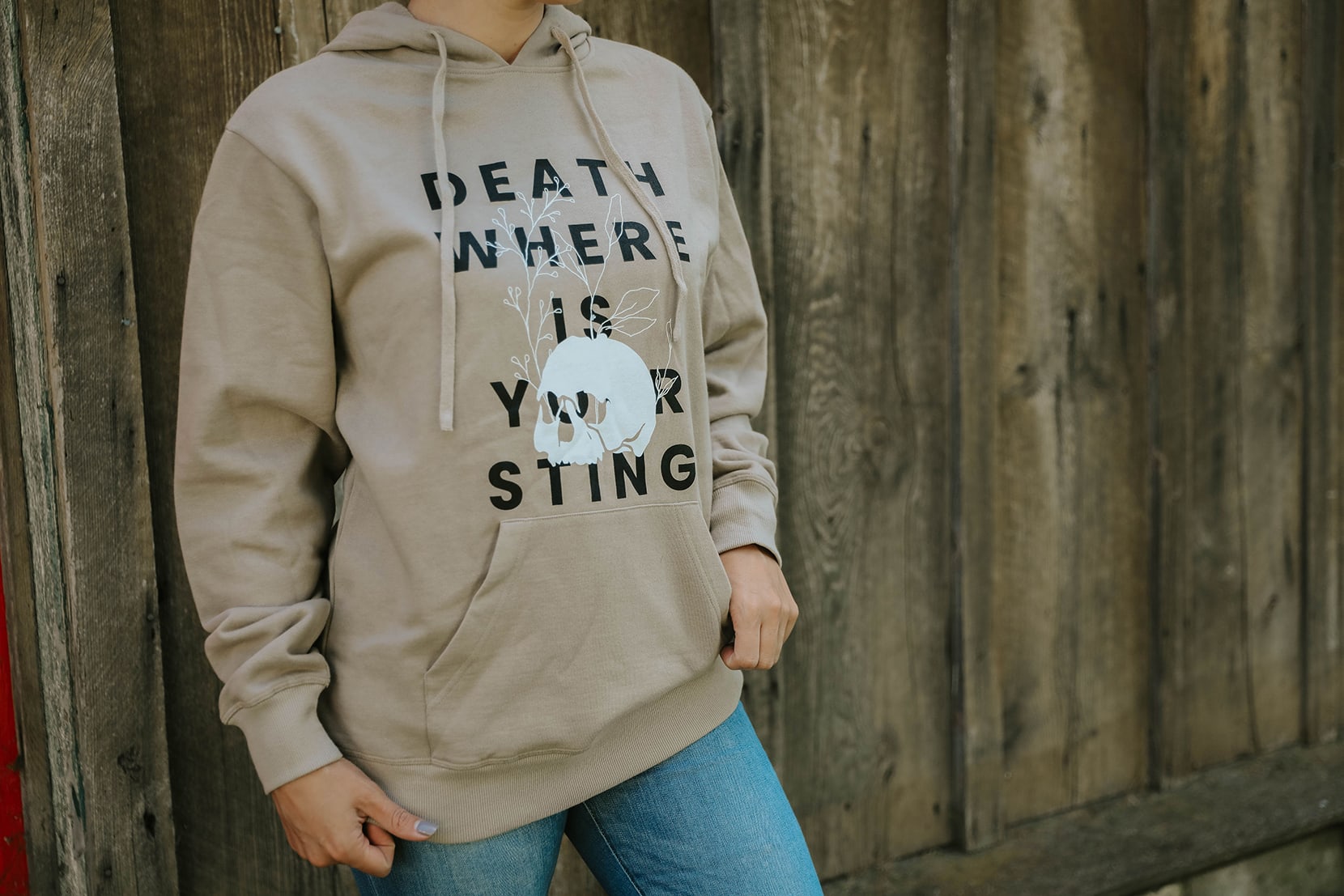 Where is Your Sting Hoodie – $48
Made from 100% organic cotton and available in unisex sizing. Trust us when we say, this will be the softest hoodie you own!
100% Organic Cotton Fleece
Unisex sizing
Pre-washed to prevent shrinking
I'm wearing a medium
Runs true to size
Colors may differ slightly from photo
Behind the design with Phy:
Death where is your sting? 1 Corinthians 15:54-55 reminds us that death has no power over the Christian– we have nothing to fear, but a new life with Jesus Christ!
Ethics Matter Because People Matter.
As shoppers, we rarely consider the implications our purchases have on the communities who actually make the items we wear and as a result companies are incentivized to drive prices and quality lower.
This needs to change.
We work with underserved populations to provide meaningful work and to show the powerful impact our clothing purchases can have if made thoughtfully. Each shirt is accompanied by the signature of the person who made it. Learn more about the maker and about Known Supply. 
Unisex Sizing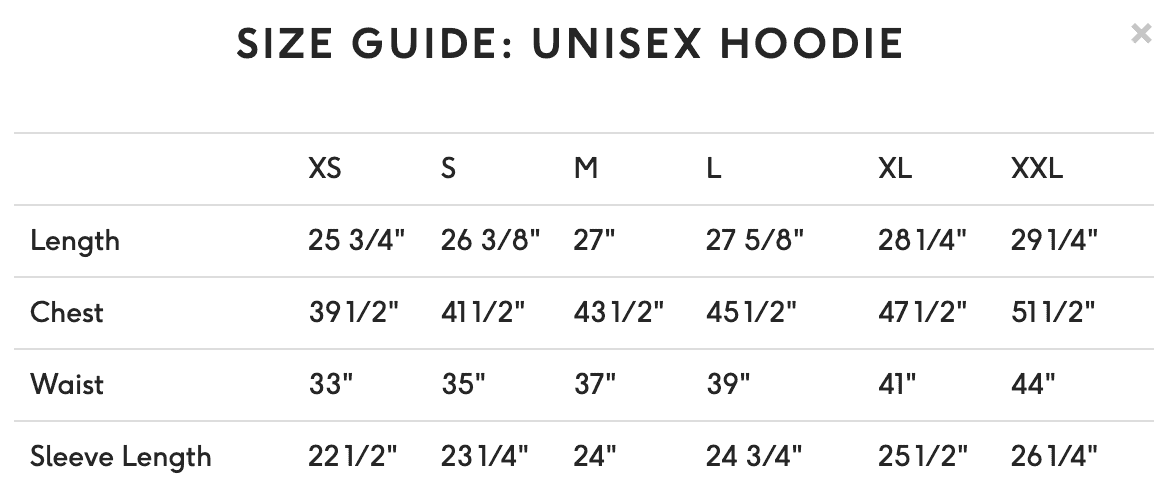 Christians make good art! We don't have to co-opt culture and rip things off, we can create beautiful designs and beautiful products that spark conversations, lead to dialogue, and engage people! Each of these products strives to be original, planned and impactful.
Last Chance for This Design
I might bring back one or two of the best selling designs, but there's no telling which design that might be, until the dust settles. If you love it, grab it before it's gone!