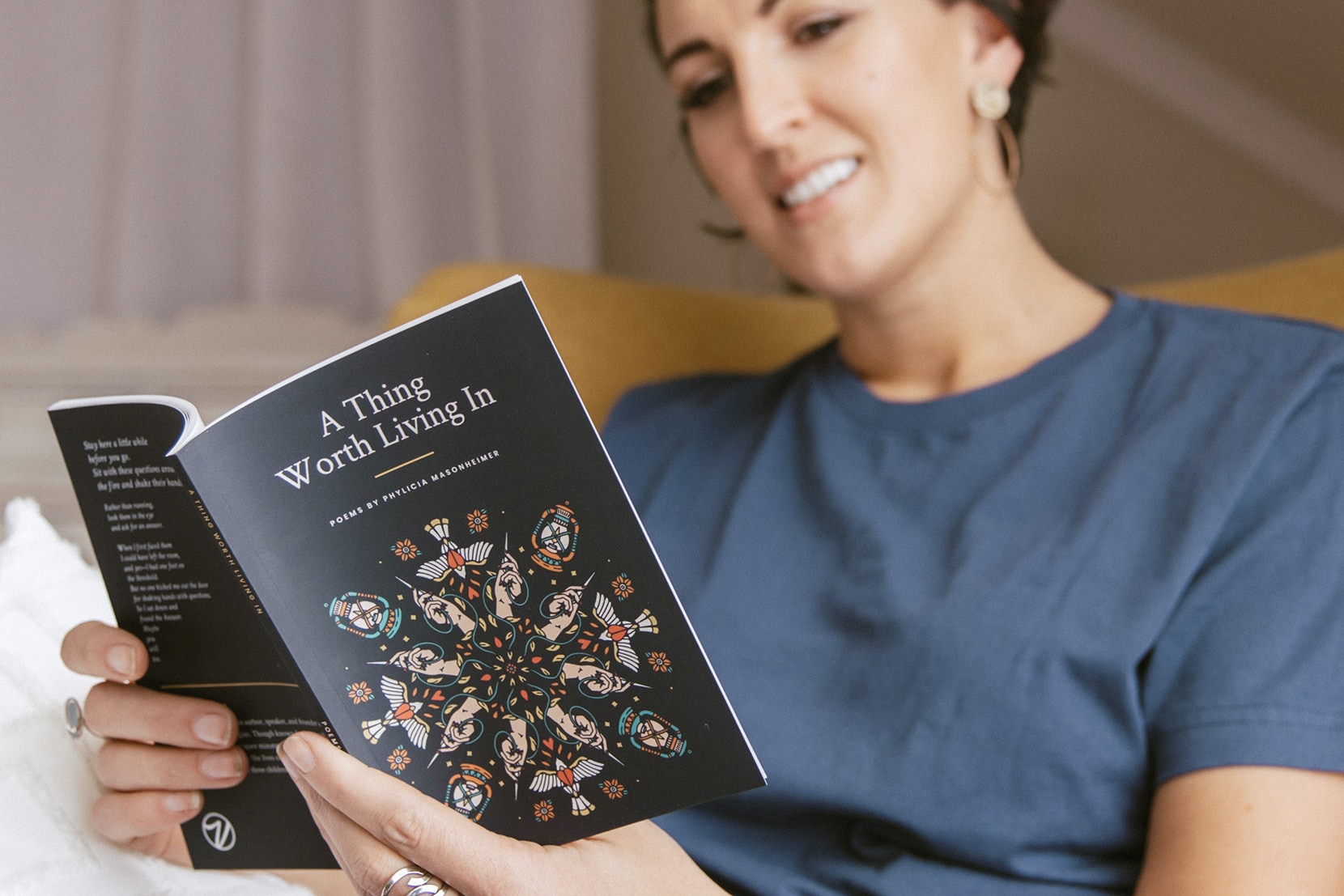 A Thing Worth Living In Ebook
Phy's first beautiful book of poetry.
From the back cover:
"Stay here a little while before you go. Sit with these questions around the fire and shake their hands. Rather than running, look them in the eye and ask for an answer. When I first faced them I could have left the room, and yes—I had one foot on the threshold. But no one kicked me out the door for shaking hands with questions. So I sat down and found the Answer. Maybe you will too."
• 39 Pages
• Ebook
• Download sample
Behind the design with Phy:
Poetry
 is art in words. I love to include it in my quiet time and some of my favorite poets are:
Emily Dickinson,
Luci Shaw,
Wendell Berry, and
Robert Frost.
Even when these authors aren't writing on faith, they are portraying the beauty of creation, directing us to worship!
I am so excited to offer my first collection of 60+ poems. I hope you are touched by these pieces and they encourage your faith in a unique way.
Free shipping on ALL orders over $80!