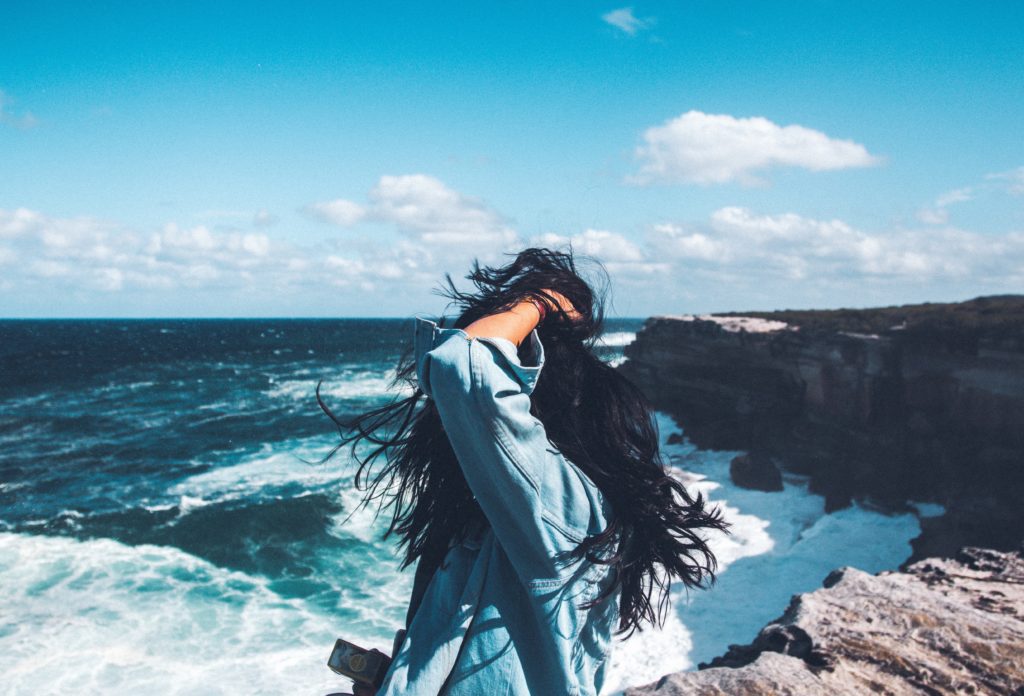 You've been told you're too much: Too much education, too much thought, too much boldness, too much confidence, too "together".
Too much to date. Too much for men. Too much for women.
Too much for the church.
I don't know about you, but being called "intimidating" pierces a secret corner of my soul. I feel the sting every time. It's a passing comment; the speaker laughs it off – "I thought you were so intimidating when I first met you!" – or worse, a cautionary rebuke from an older Christian woman: "Don't become too spiritually knowledgeable or you'll be intimidating to Christian men." I don't think they don't know how much it hurts us, the not-so-gentle-and-quiet ones.
They don't know what those words do.
It's Not Okay to Be Too "Together"
When your hard work, or your heart for God, or your bold and bubbly personality are summed up in a word that literally means "to frighten or overawe", something inside you crumbles. We "intimidating" women long to make others feel welcome around us, but we're faced with the reality of human insecurity… insecurity which perceives our best efforts as a threat, not a blessing.
No matter how genuinely we try to be both bold and kind, strong and welcoming, we can be misunderstood. We cannot control how others respond to us. In the church particularly, thoughtful, strong-willed women (whose wills are bent to the will of God) are sometimes seen as disruptive to the "biblical order". They ask too many questions. They get too theological. They pursue growth, develop opinions, and dive deep. "Be careful," They're warned. "You don't want to become a spiritual leader."
I struggled with this in my early twenties. Though I was a member of a Body which supported the biblical, God-ordained freedom of women to learn and contribute to the church (more on that here), my legalistic past haunted me. I lived afraid of being "too much" for a Christian man; too much for Christianity in general. I felt divided, body and soul – as if to follow Jesus I had to become a kind of woman completely different than who I was.
When I had kids, I went through it all again. Through the mommy wars, I learned it's not okay to be "too together"; that if you're not held up by yoga pants, wine, and a messy bun, you're not allowed to speak.
In the end, it's implied: "Intimidating" Christian women are supposed to change. They're supposed to become something they aren't. They're supposed to stop living out their spiritual gifts, stop pursuing "too deep" a knowledge of God and His Word, stop living out structured lives, and essentially, stop living out what God calls them to do because it makes other people uncomfortable.
Sanctification is the Spirit's Job
But as a strong woman of God, here's something I've learned in this faith journey with the Lord: It's God's job to sanctify my personality. 
The Holy Spirit, through the Word of God, teaches me when my strong voice should stay silent. The Spirit tells me when my bold heart should stay and wait. The Word reminds me when my opinions need to be brought into submission to His truth (which is always).
Just as vital as Spirit and Word is godly community – men and women who know who we are and can speak God's truth over us. These men and women have the knowledge and wisdom necessary to tell us when our voices grow too loud for the situation at hand; they teach us discernment. They are in our real lives, able to advise us.
Through these things, God sanctifies our personalities into something set apart. And when God does a good work in us, we can know: He will complete it.
Strength Scares People
God's completion of our personalities is our assurance that who we are is not "too much". But even when you're in the center of His will, you aren't guaranteed the approval of man.
When I was nineteen, I wrote a devotional based on Isaiah 61. I named it A Torch and a Voice.  An older Christian woman I deeply respected looked through it for me. "I like it," She said. "But I don't know about the title. It doesn't sound like something for women… it sounds like something for men." But even as a young believer I knew God's work for women wasn't limited to flowery titles and even more flowery messages.
Though sometimes we need gentle words, sometimes we need a torch and a voice.
Our strength is not a weapon. It is a gift to be shared with the world. Our light, our voices, and our boldness are much needed in an age of diluted Christianity. But in embracing who God made us to be, we will scare some people. We will even scare some people in the church. Yes, you might even scare away some Christian men.
This is a sad reality, because any biblically grounded woman wants to be "at peace with all [people]" (Rom. 12:18). But those who seek God and His ultimate will for the church will not be hung up on your personality. They will not be intimidated (and that includes Christian men). They, like the Lord Himself, will see your personality as the gift it is – a gift which, when mobilized by God's Spirit and grounded in His Word, does great things for an even greater Commission.
We should be very aware of the Spirit's leading when He asks us, in some seasons and situations, to stand down and be silent. But we must be equally willing to STAND and SPEAK UP… even when those around us disapprove.
Courage, Intimidating Woman
You, "intimidating" woman, are called to be strong. But I have two cautions for you.
First, be sure your drive and focus are rooted only in what God has called you to do *in this season*, not what you THINK you should be doing to appear a certain way or to impress the world. Our world celebrates drive and pursues success. But for us, the only success we're after is the approval of a loving God.
Secondly, because our world admires the driven and productive, there is a danger of putting down those who are not as organized or "hard core" about their goals. Remember: All of us are uniquely designed by God for the lives we have ahead of us. Our personalities, when refined by the Spirit, equip us for those demands. So celebrate your driven-ness – and embrace the sister whose goals might seem smaller and simpler, because our world needs her just as much.
But for today, take this with you: The thing about yourself you find most confusing, most unfit for kingdom work according to those around you, is often the very thing Jesus will use.
2 Timothy 2:15 is a comfort for us: "Do your best to present yourself to God as one approved, a worker who has no need to be ashamed, rightly handling the word of truth."
Note that Paul says to present yourself to God. Be approved before God. 
The opinions of man are not part of that equation.
You may be called "intimidating" more than once in your life. You will be misunderstood and mislabeled. People will take your confidence for arrogance, your assurance for bravado, and your appearance for "better than". Your job is not to fix their opinions of you. Your job is to present yourself to GOD as an approved and unashamed worker of His truth.
So stay in the Word. Stay in the Spirit. Stay in obedience to where He has you.
Then be who you are, where you are, to the people He gives.
---
New here? Join my newsletter community! Enroll below to receive my FREE grace-based productivity course for driven women. You'll learn how to make routines that work for your personality, destress your day, and make time for God, home, work, and your community.
You'll also receive weekly emails on topics like you just read.
Thank you to all those who shared this post! You can also join me on Instagram by scrolling down this page.