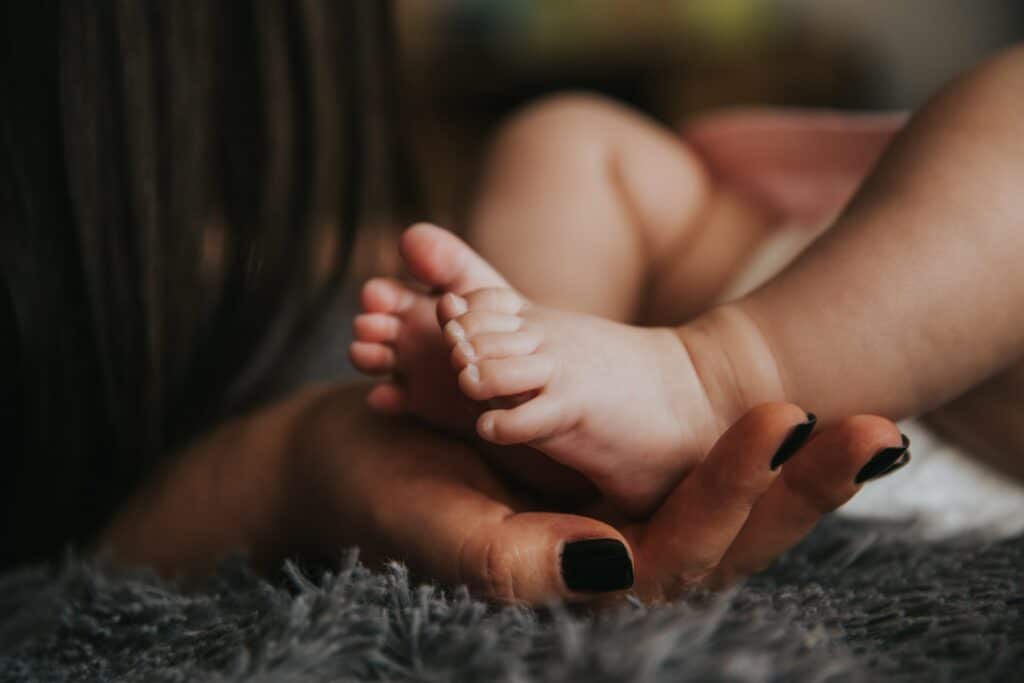 This Christmas, I get to hold my three month old son in my arms. I get to gather my two older daughters together, rumpled in their ballerina pajamas, on Christmas morning. I get to hear their hearts beat as I hug them and see the life dance in their eyes.
Not every mother gets to experience that this Christmas.
For many, the holidays are a time of incredible grief. Someone is missing. Since becoming a mother, infant and child loss, the adoption and foster care processes, abortion trauma and child disease have moved my heart to compassion. This world is affected by a great and restless evil – one that will one day be brought to justice. But in the meantime, the Church is meant to actively fight against the effects of sin in the world. Not all of us have the same burden; some of us are specifically called to one of the above areas of need, others are called to sex trafficking and exploitation, to prison reform, and to myriad other issues reflecting the love and justice of God. In this post, I give you a list of organizations you can support monetarily as the Lord leads.
This December Josh and I are going over our final numbers for the financial year. The most delightful part of this process (because faxing paperwork and lots of phone calls aren't my fave!) is picking the organizations we want to support. We regularly support our local church, Compassion International (two young girls in Peru), and First Fruits of Zion (our bible study). Half the donations of our merchandise shop go toward our local food pantry, Manna Project. But we truly believe God has given us a heart-burden for a reason, and it is delightful to find organizations whose mission we can fully invest in, knowing they are doing God's work.
I realize this is not an exhaustive list. I have polled my audience and done some research into these organizations, and they best fit the type of ministries and work toward which I want to direct my audience.
We are personally donating to several of the organizations below, and I hope you will as well. Most of these are faith-based, but not all.
Adoption + Foster Care Ministries and Organizations
Post-Abortive Ministries and Organizations
Child and Infant Loss
Child Illness/Disease Organizations and Medical Expense Funds
DonorSee: this ministry provides for the poorest people of the world, and what's really neat is you can pick a project to donate to – then see a video of the people you are serving and how your help changed their lives! This is a new organization to me and I love how it connects donors and those in need "face to face".
No More Baby Blisters: you can donate to provide much needed medical care and research to stop this painful disease affecting children worldwide.
If you have considered donating to me and my ministry, instead, please donate to one of these in my name and let me know. That would bless us! We are fully supported by book and shop sales; when you buy our products, you support my family and team. There are people in far greater need this Christmas than us.