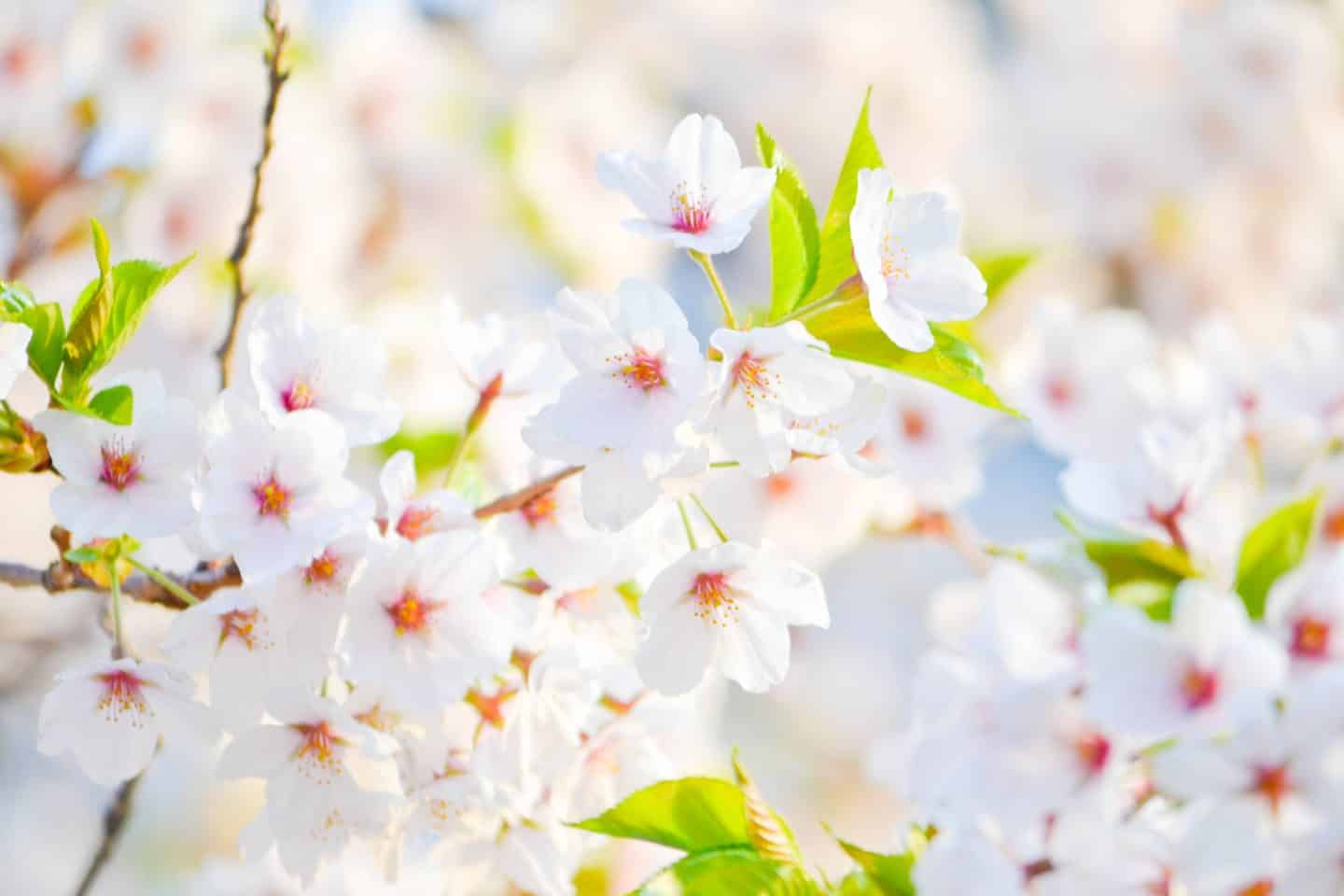 When I looked up "March" in my stock photo site, this flower picture came up. I'm actually laughing as I type this post because flowers, here in Michigan, are still a good two months away. I'll try not to be bitter when the calendar says "first day of spring" and it's blizzarding outside. The window at my elbow reveals a yard still covered in a blanket of snow! We need as much springtime hope as possible to make it through these last weeks of winter.
This is one of my favorite "favorites" list to date (can I say favorites twice?). The items listed here are either already in use or on their way to me soon. If you're looking for some great birthday and baby shower gifts, this is the list for you! The following products and places really brightened my heart the last month. I hope you enjoy them as much as I did.
This post contains affiliate links.
The Ollie Swaddle
To be honest, I never really swaddled my babies. It annoys me. I can never get the swaddle right and they always wanted their hands free; plus, my babies sleep on their tummies, so we could only swaddle armpits down. That said, the Ollie Swaddle makes things a LOT easier. Instead of all the wrapping and tucking, Ollie uses velcro. You can see how it works with Eva below:
Great addition to the baby registry! Check them out here.
DockaTot Deluxe
I joke that my house is full of baby containers. While I do wear Geneva occasionally, we have a few different seats and spots to keep her in view. She's happiest when she's right with us! That's why I love DockaTot, especially this gorgeous, feminine version. It makes the baby feel like she's being held securely, while keeping her safely in one spot on the floor, bed, or plane (should you use it in air). It's breathable, washable fabric. For cosleeping families, this would be a good option to keep baby safe. Check out their full stock here. 
BinxyBaby Cart Hammock
Moms: This is a lifesaver. I've never been comfortable propping a car seat in the cart, and we all know that car seat + toddler = no groceries, because no room. When I first encountered the BinxyBaby cart hammock, I had to have it. It attaches to both sides of the cart with an additional strap to keep it stable. It can bear up to fifty pounds, which means you can put the whole car seat in and strap it, or you can put the baby in by himself (until he can sit up on his own). I've already used it twice and wish I'd put it on my baby registry back in the day! Pardon the rough picture – it's a screenshot from my Instagram stories. I'll have a better picture soon!
It runs about $50 but is totally worth it if you need hands free, or if you're shopping at Aldi and can't baby wear (all the bending to unload cart + pack bags makes baby wearing hard – trust me I've done it!).
Krusteaz Waffle Mix
Seriously though – who calls a waffle mix "crusties"? Name aside, it is absolutely delish. You all know I'm obsessed with waffles, and at $6.00 each in your local diner, they aren't exactly cheap. Fortunately I have a cute heart-shaped waffle maker (which you can get here) that didn't break the bank, so I can now make waffles at home. My first attempts, though, were absolute flops. The mixes I bought were thin and yucky. My waffle maker isn't super deep, and the waffles would stick to the top.
Then I found Krusteaz at Walmart, and I haven't looked back. Our Saturday mornings are yummy and affordable, because at $1.50 a box, you really can't beat it. If you don't want to leave your house, you can also get it on Amazon.
These Five Books
I won't do super long descriptions on these but you know how much I love books!!! Currently I'm loving:
Reading Like a Writer by Francine Prose – such a pleasure read for me.
The Turquoise Table by Kristin Schell – learning so much about being "front yard people" & cultivating community!
Love and Sex by Nancy Houston – a look at how our sexuality is a reflection of our past and relationships.
Best Remembered Poems – I've had this forever but I've added poetry to my evening routine. Even more calming than fiction!
Is the Bible Good for Women? by Wendy Alsup – a must read if you struggle with those tough bible passages about women.
My Powersheets
Those of you who follow me on Instagram often ask about the list of goals I keep on my fridge (left). This is my Tending List, taken from my Powersheets Goal Planner! I've used Powersheets for three years now, and they are a BIG reason I get as much done as I do each day (ya'll know I'm obsessed with productivity!). Though the goal planner was out of stock last I checked, they are restocking soon! Check out how they work.
Shiloh Collection Overcomer Mug
My friends Mik and Tay launched Shiloh Collection last year and I LOVE everything they put out, but this mug is my favorite. It really sums up my own commitment to be an overcomer in Christ, a major theme on this blog.
Bible Belles Book Series for Girls
I LOVE LOVE LOVE these books as a mom of daughters. They use biblical women as examples of strength and fortitude, written in a format understandable for young girls. I love that these books encourage moms and girls to focus on the biblical precedent for womanhood using real, biblical examples. What's not to love??
Check them out through my affiliate link here!
Ascending Calvary by Well Watered Women
So I haven't ordered this yet but I want to so badly! I hope to get it before summer begins. I know the Well Watered Women community was going through it leading up to Easter, but it would be great year round, plus it's gender neutral so it could be a great study to do with your hubby. Take a peek at it here.
Bible Tabs by Bible Journaling Daily
My HCSB notetaker's bible (which everyone asks about) has no tabs or markers for the separate books. That's why these bible tabs are SO awesome; you can apply them yourself! Check out her full stock here.
Ezer Tee by She Laughs Project
This has been on my list forever. If you read one of my all-time favorite books Half the Church by Carolyn Custis James, you're familiar with the term "ezer": the Hebrew word used to describe woman as a "helper" in Genesis 2. God uses this same term for Himself, as a Helper in times of trouble, especially in a military sense. It's such a powerful way to describe women and I loooove that this shirt says it! Get it here.
J&S Vision Blue Light Glasses in Tortoiseshell Wayfarer
A lot of you have asked about my blue light glasses by J&S Vision. I love them! Josh has a pair too (the black rectangle version) and we use them every day. I've gotten lots of compliments and my eyes aren't strained from working late and early on my computer.
Here is the link http://bit.ly/JSVPHLCA –  and don't forget to use the coupon code: JSVPHLCA
I hope you love these as much as I did!! Stay tuned for next months' list!