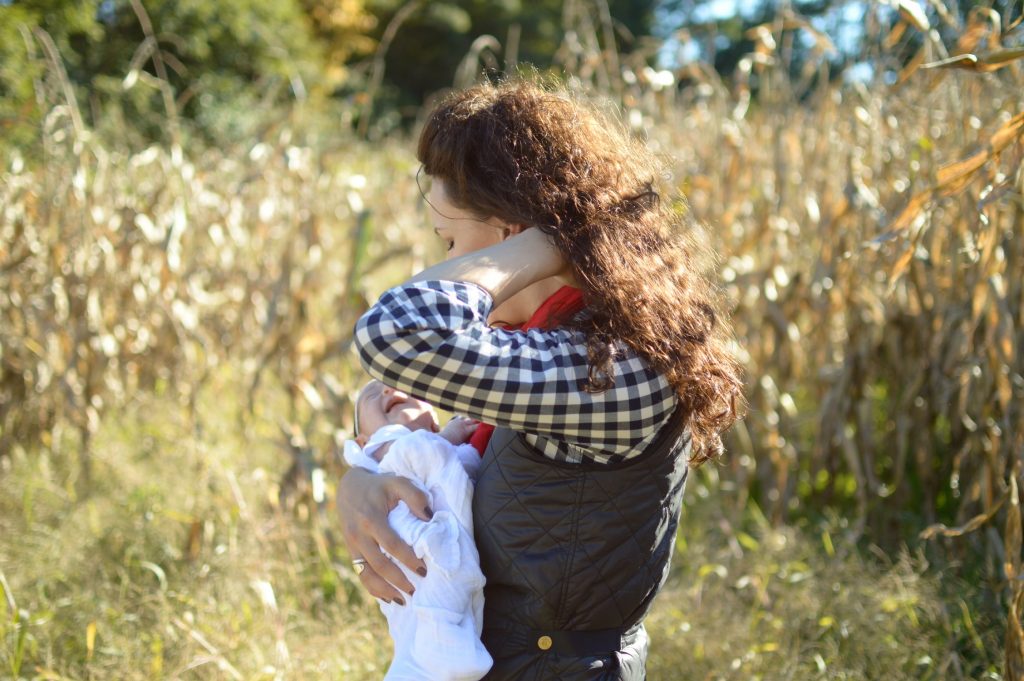 I had no idea that something so small could feel so… heavy.
It weighs on my conversations, my friendships, my mind, and my heart. It gnaws at my thoughts like the "Hungry Caterpillar" I've read about every day for the last ten months.
Doubt.
Insecurity.
Guilt.
We experience these things in every stage of life, but motherhood introduces a new level. If this were a game, I'd be acing it. In a sense, it is a game – and we're all playing. We play into this guilt we put on in the morning, accepting it as a fact of motherhood; accepting it as a fact of life.
You should have known.
How could you?
Who do you think you are?
We talk about getting rid of the baby weight. Some women never do; they never lose the baby weight in their hearts. The lie of "never enough" and "you-should-have" is an all-too-familiar condemnation. We tell each other it's normal to feel that way; to feel inadequate, unqualified. And it is.
But we aren't called to be "normal".
We're called to be free.
"For freedom Christ has set us free; stand firm therefore, and do not submit again to a yoke of slavery." (Gal. 5:1)
We hate the word submission, but in truth, we're all submitted to something. In each moment we choose where we submit our hearts: to Christ, or to another yoke, another burden, another slavery. Motherhood is a responsibility and in that sense, it has weight. But God-centered motherhood will not drive us into the ground. The calling of Christ is a call to rest:
"Take My yoke upon you and learn from Me; for I am gentle and humble in heart, and you will find rest for your souls. For My yoke is easy and My burden is light."  (Matt. 11:30)
Mom-guilt is a heavy burden. Guilt always is, in all its forms.  But the weight of motherhood – God's call on our lives, for those of us who are moms – it's easy and light. It's not easy because motherhood is easy; it's not light because motherhood doesn't matter. Christ's yoke is easy and light because He bears the weight of it. He has already taken our guilt. He has already borne our shame. What is left for us to carry is joy, peace, and freedom. And yet, we live as if this isn't true.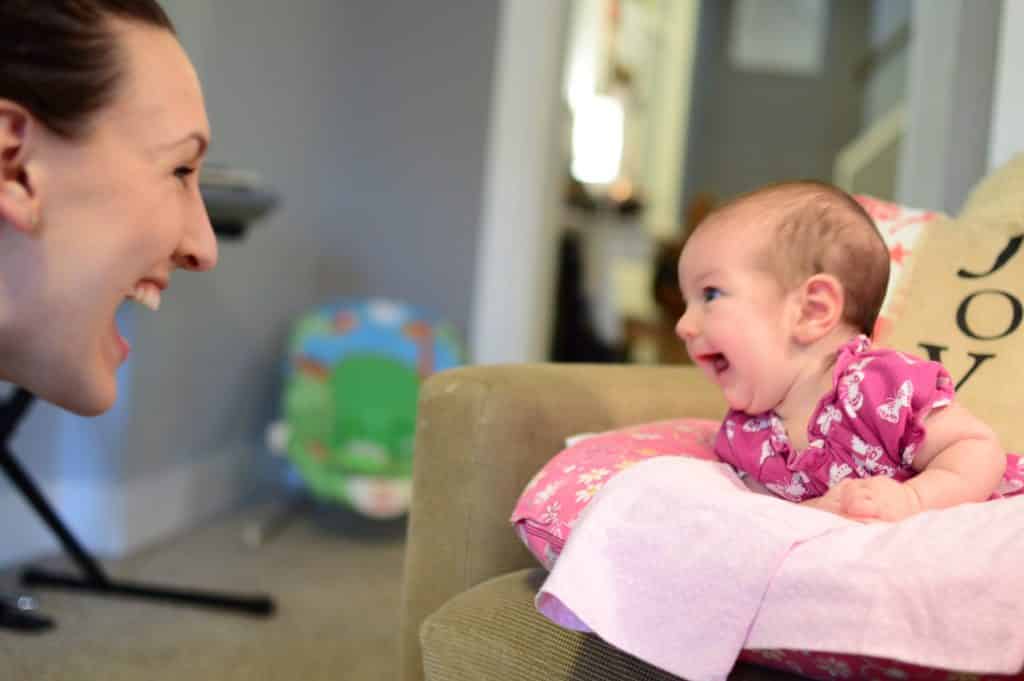 Guilt will always add weight to things that weren't meant to be heavy. It adds requirements to God's simple commands. Guilt makes the call to holy motherhood complicated and burdensome, not easy and light:
I should have done the delayed vaccine schedule.
She's behind all the other kids, and it's my fault.
My homeschooling isn't adequate; I'm not qualified for this.
Mom-guilt offers lots of shame and no solutions. It condemns, but it doesn't change. Mom-guilt is not God's intention.
A few days ago I saw a friend and she asked me if I was still breastfeeding. As I shook my head no, I felt the guilt rising in my chest and the thought filled my mind as if I'd practiced it, because I had:
You should have breastfed longer.
Insecurity washed like a wave and I found myself babbling excuses for why I stopped breastfeeding at six months: my low supply, my efforts to fix it, why maybe next time it will be different – all efforts to assuage a shame she hadn't even caused. The guilt was my own; a guilt I've accepted and believed is normal. My personal, heavy yoke.
Right there, I stopped myself.
Because, honestly? I don't ever plan on breastfeeding past six months.
And I'll always be a supporter of natural birth.
I like to use a delayed vaccination schedule.
I hope to homeschool all my kids.
I've always wanted to work from home.
This is my motherhood journey. I did my research.  I love my daughter, and this is what I've chosen to do.
And I refuse to feel guilty about it.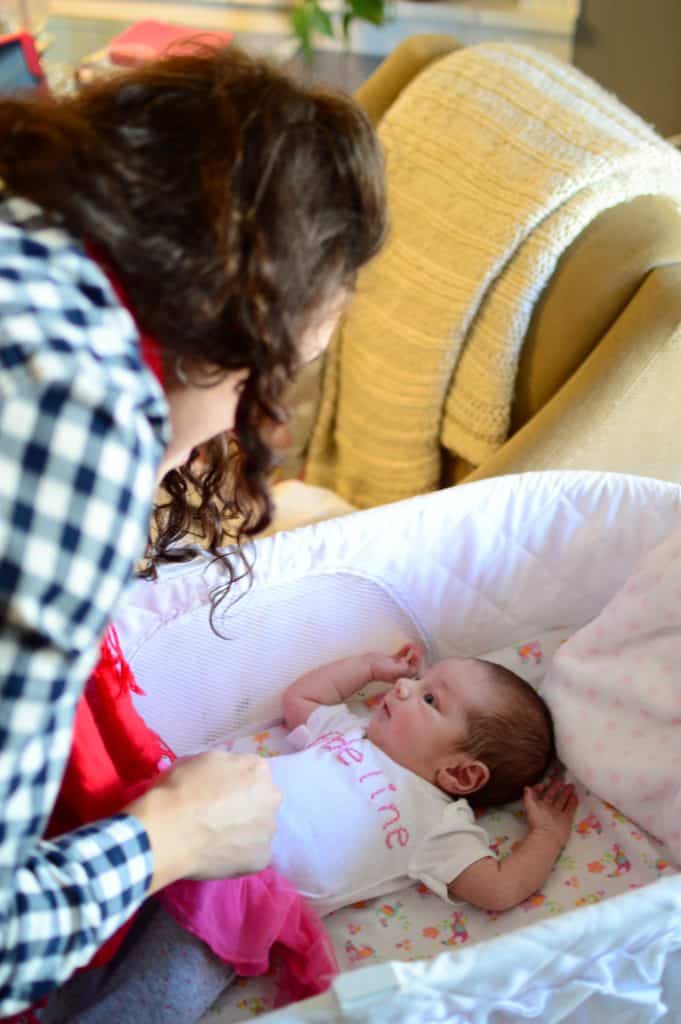 We can't be the strength our children need while shackled to shame. We need to choose; choose our paths, choose our parenting, and stand by it. Reject doubt. Reject insecurity. Reject judgment of other moms. Christ didn't just come to give us freedom from a sinful destiny; He came to give us freedom from sin itself: from guilt and shame and division and condemnation. He bore our yoke so we could joyfully serve Him. He took our shame so we didn't have to wear it. Why do we put it back on? Why are we submitting again to a yoke of slavery?
Our responsibility as parents is to raise up children who walk in the truth (3 John 1:4), trained in the way they should go (Prov. 22:6). Guilt is no motivator to this holy call. God didn't say "train up a child in the way he should go… which includes breastfeeding, vaccinations, and homeschooling." We have the privilege of individualizing motherhood to the needs of our families. But if we want to raise our children to embrace the joy and freedom of Christ, we have to exemplify it. We need to stop making excuses for condemnation and live like we actually believe there is no condemnation in Christ (Rom. 8:1).
The crazy thing is this: When we reject condemnation, we stop feeling insecure. We also stop judging other moms. Motherhood becomes easier; it becomes lighter.
It becomes free.
So – "mom guilt"? You are not welcome here.
I'm not wearing you anymore.
You make me look heavier than I am.