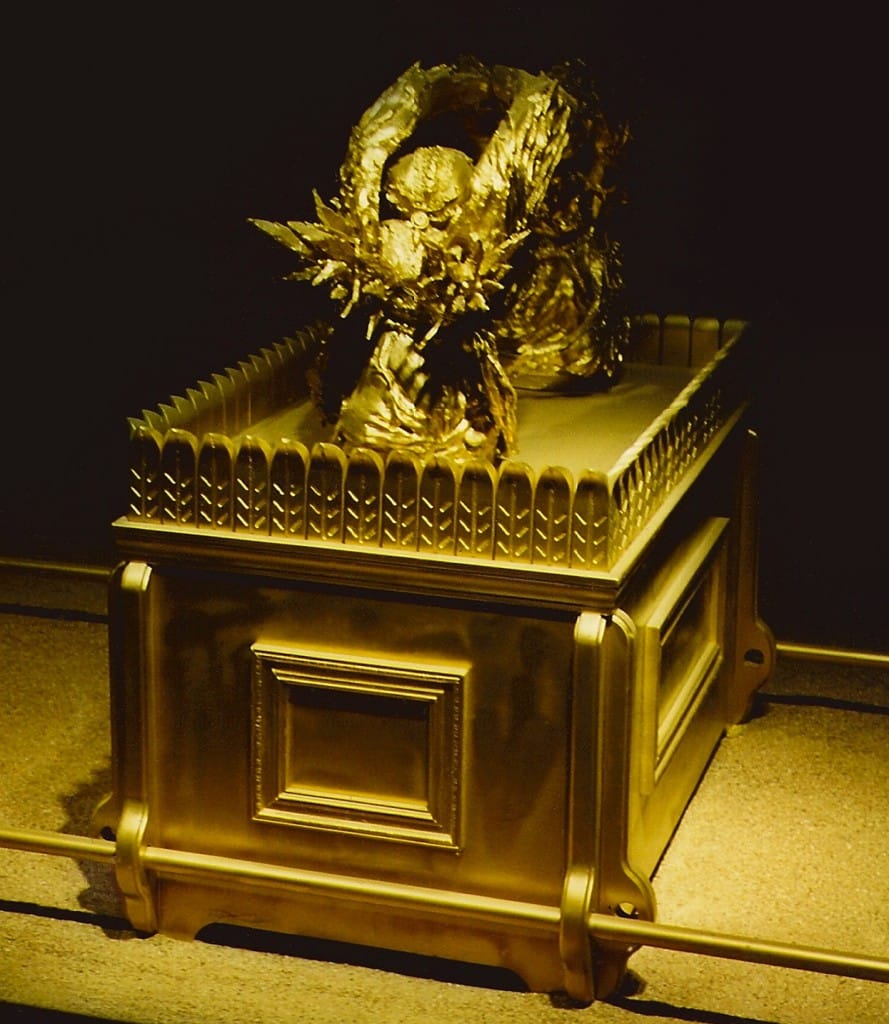 I am so excited to feature my friend Madison on the blog today. Madison and I were on the same hall freshman year of college and recently reconnected. One of the first things I asked her was, "Do you still love the Old Testament as much as you used to?" Her face lit up as evidence of a resounding YES! Madison is not only passionate about Scripture as a whole but specifically about the role and significance of the Temple. With this in mind, I asked her to write a post in this series, The Other Virgin Diaries, since we – women of God – are God's living temples for His Spirit. Check out Madison's new blog at Sanctuary Scribbles.

The plan had been given with strict instructions to meticulously craft every detail. The materials were of choice selection, imported from afar. The field of laborers was vast, totaling 70,000. The quarrying of stone required another 80,000. Still another 3,600 oversaw the work.
This would be no small undertaking.
With King Solomon at the helm, all worked together to create such splendor as had never been seen. After all, this was the Temple of the living God and nothing less would do. It had to be unmatched in magnificence.
Twenty-three tons of gold overlaid the walls. The beams, the nails, and the door sockets were made of gold—even the floor was overlaid with the precious metal. All of the priestly utensils were finely crafted before being overlaid with gold. Palm trees, chains, pomegranates, and cherubim decorated the walls, adding lavish marvel everywhere the eye could wander. Jewels graced the walls in elegant display.
Within the heart of the Temple hung a fine linen curtain lavishly decorated with blue, purple and scarlet thread. Here was found the most significant place on all the earth. The Holy of Holies. Beyond this curtain stood two cherubim. Together, their wingspan drew 30 feet of shelter above the Ark of the Covenant, dwelling below.
Seven years of tireless effort brought the close of the building period. It was here. The moment all had been anxiously awaiting. In grand procession, the Ark was laid to rest beneath the cherubim. Dressed in fine priestly garments, the Levites stood to the east of the Temple. One hundred and twenty trumpeters accompanied cymbals and other instruments in magnificent unison. All lifted their voices in great praise unto the Lord.
"He is good! His faithful love endures forever!"
This was their song. Can you hear it?
Then, a thick cloud descended. A hush may have covered the crowd in silent awe and memorization.
And the glory filled the Temple.
—-
Every time I read this passage, I am in awe. What must 120 trumpeters, accompanied by cymbal and song sound like? What must have rushed through the hearts of the people as they witnessed the glory of the Lord fill that place which they had spent seven years preparing? I can't help but be moved at the thought. That moment is beyond all comprehension.
As awe-filled as this event must have been, there is still another event that is far greater than even this. Two-thousand years ago on a hill called Calvary, the very Son of God descended from heaven, dwelt among man, died on the cross as a perfect sacrifice, and rose again on the third day in proclamation of final victory over sin. In so doing, God exchanged the grandeur of a building for the splendor of dwelling within man. With this act, a new Temple was established.
Surely that must mean something. Surely such an exchange has implications. Paul thought so.
"Or do you not know that your body is a temple of the Holy Spirit within you, whom you have from God? You are not your own, for you were bought with a price. So glorify God in your body." -1 Corinthians 6:19&20
Think about this with me for a moment. When the Temple was a building, it required the very best. The very best craftsmen and the very best materials. And when Israel didn't produce the very best, extra effort was made to import the very best. The very best.
But when the Temple transformed from a mere building and became you and I in the flesh, it required the very hand of God to craft our form and our inmost being. Not workers, laborers, or overseers from the region, but God. Can we take a minute to breathe that in for a moment? Breathe it in deeply, my friend.
When you received the Holy Spirit, you became the dwelling place of the living God. You became the Holy of Holies. The hand of God expertly drew your person and fashioned your soul. Why? So that He could dwell within you.
"For your formed my inward parts; you knitted me together in my mother's womb. I praise you, for I am fearfully and wonderfully made. Wonderful are your works; my soul knows it very well." –Psalm 139:13&14
What would happen if we, too, made an exchange? What if instead of asking questions such as, "How far can I go before I break God's command?" or "If I give a little here, is it really that bad?," we instead say, "The glory of the Lord dwells within me. Oh Lord, manifest Your presence in my life. May I honor You in all that I do, say, and think. Mind. Body. Soul. Be so present in me that I look like your Temple. Thank you for purifying me so that I might become Your sacred dwelling place."
It would change everything.
Today, this is our charge. Beloved of the Lord, today we are called to manifest the Lord's presence in our lives. Today, we are called to be His dwelling place, His Holy of Holies. And let us not forget that though trial and temptation will come, His glory, His power, His love, His righteousness, His forgiveness, His strength, His promises, His presence, dwell within you.
May we sing together in our full person, "He is good! His faithful love endures forever!"
And the glory filled the Temple.
"Then Solomon said, 'The Lord has said that he would dwell in thick darkness. But I have built you an exalted house, a place for you to dwell in forever." -2 Chronicles 6:1&2