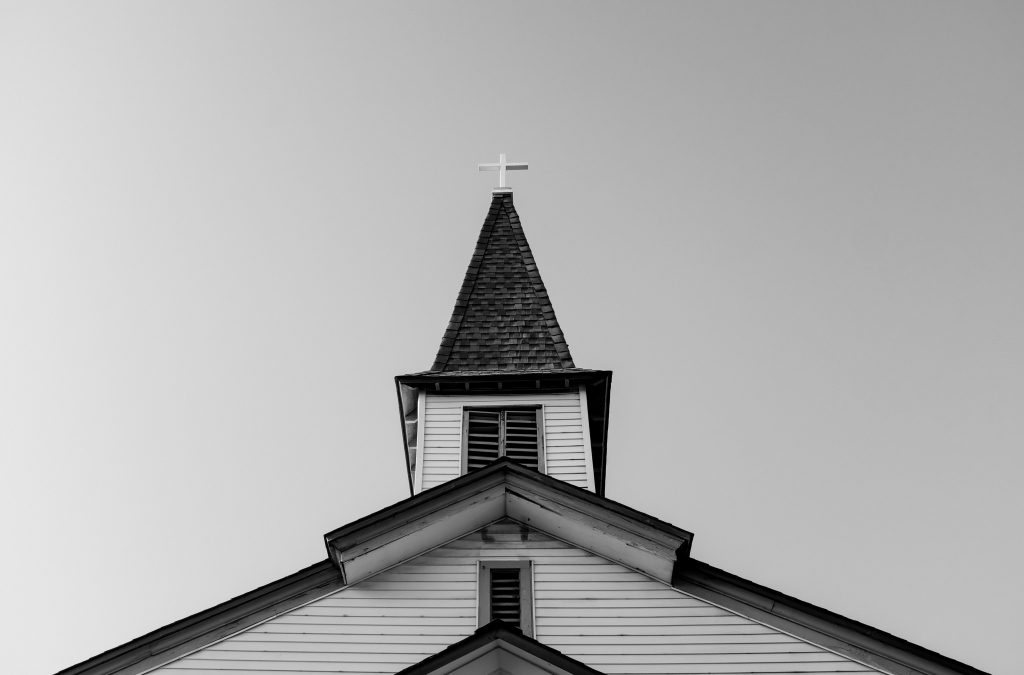 A few years ago, my pastor preached on a passage in 1 Corinthians that talked about sex. "You're probably thinking, "This is going to be awkward to listen to,"" He said, then laughed. "If you think that's awkward, try giving this sermon."
Like my pastor's sermon, writing about sex is hard. As I pray over each post, I sometimes argue with the Lord over the content. "That's too transparent," I will say. "I'd rather speak in generalities." But the Lord consistently reminds me of my own self a few years ago, desperately trying to find answers from a biblical perspective but unable to find them in a world of safe, Christian generality.
God's Word applies to the questions you are asking about sex. God designed sex, God provided His Word, and God has given us His Spirit to enlighten the Word and guide us into a life that honors Him. But God gives us great freedom within this context. I'm not going to add rules to God's Word, but point you to the principles God has provided that guide us through questions about sexuality.
Is masturbation a sin?
If you struggle with this, my friend, you are not alone. I receive emails almost every day from girls guilty, ashamed, and terrified to talk to anyone about their struggles. For women, this issue bears a much greater stigma than for men. Because no one addresses this topic openly with women, they feel it is a sin of which they cannot speak – and because they cannot speak and don't know where to look, they cannot get help from a biblically-based source. My heart is to reach girls like these with God's hope and restoration.
But is masturbation really a sin?
Biologically, masturbation is simply a body's response to stimulus. But because it involves our sexual design – which was meant for union with a man in marriage – it is also connected to our mind, emotions, and spirit. This is why masturbation often requires porn, erotica, or mental fantasy in addition to the physical action.
There are a couple principles at play that can help us see God's heart in this:
Masturbation is addictive and focuses our minds on the flesh rather than the spirit (Gal. 5:16-18). As a woman continues to indulge fantasies or images contributing to this habit, she further strengthens the flesh over the spirit, which in turn makes the 'wait' for marriage much more difficult.
This habit trains our minds into lust. Even if you are not currently in a relationship or have never dated, if you continue to feed your mind on the flesh it will be that much easier to give into physical desires once you ARE in a dating relationship (Col. 3:1-3).
Getting married does not 'solve' a masturbation 'problem'. Women can become dependent on that habit and even on former fantasies when their husbands do not satisfy them, which can in turn discourage their husbands. The open door caused by this habit can lead both men and women to divide rather than build up a marriage (1 Cor. 16:13; 1 Cor. 10:12). The flesh-fed mind before marriage does not go away after the vows.
This comes down to an issue of the mind rather than the body. Viewed from a strictly biological perspective, it's easy to write this off in the same way the world does. But why then do we feel guilty?
I believe we feel guilt because masturbation shortchanges God's design for sex. Sexual intimacy was designed as a pure reflection of God's perfect intimacy with us, in the sense that we are loved by Him in spite of all our vulnerabilities and flaws. Rather than reflect mutual love, masturbation trains us to 'go it alone'. It also trains our minds to lust after images and scenarios which have not yet been given to us by God – a form of covetousness and idolatry.
There is a verse often applied to masturbation from Jesus' Sermon on the Mount:
""If your right eye makes you stumble, tear it out and throw it from you; for it is better for you to lose one of the parts of your body, than for your whole body to be thrown into hell. If your right hand makes you stumble, cut it off and throw it from you; for it is better for you to lose one of the parts of your body, than for your whole body to go into hell." (Matt. 5:29-30)
Personally, I don't think Jesus was talking strictly about masturbation, though He had just finished speaking about the root of adultery (lust) in the verses prior. This entire sermon takes the Mosaic Law and points not to the 'thou shalt not' but to the heart of the lawkeeper. Here Jesus illustrates just how harshly we are to deal with sin in our lives: we are to cut it off and gouge it out.  If it separates you from peace with God, do what it takes to get it out of your life.
So what do we do with these desires? Here's my suggestion: fast them.
Have you ever fasted? Every hunger pang reminds you of why you aren't eating. Each time your stomach rumbles, you could remember to pray over the issue on your heart and use it as a means to draw closer to God.
I challenge you to do the same with your sexual desires. Each time the temptation comes, thank God for His design for you. Then use those 'pangs' to drive you toward Him. Pray for your future husband. Pray for those hurt by and trapped in sexual abuse. Pray over the high calling God has placed on your life. Rather than allowing desire to drive you into self-indulgence, let it drive you to the One who fulfills all desires (Ps. 37:4). Delight yourself in the Lord, and He will give you the desires of your heart – because He gave you the desires in the first place.
God gives strength for temptation, as well:
"Therefore let him who thinks he stands take heed that he does not fall. No temptation has overtaken you but such as is common to man; and God is faithful, who will not allow you to be tempted beyond what you are able, but with the temptation will provide the way of escape also, so that you will be able to endure it." (1 Cor. 10:12-13)
"Therefore, my dear brothers and sisters, stand firm. Let nothing move you. Always give yourselves fully to the work of the Lord, because you know that your labor in the Lord is not in vain." (1 Cor. 15:58)
"It is for freedom that Christ has set us free. Stand firm, then, and do not let yourselves be burdened again by a yoke of slavery." (Gal. 5:1)
 Is oral sex considered sex outside of marriage?
Sex is intimacy. The parts of us used for sex are designed to be intimate and are not meant to be revealed outside the safety and sacredness of the marital bed.
Even Paul acknowledged this in His discussion of the Body of Christ and our respective gifts:
"…our unpresentable parts are treated with greater modesty, which our more presentable parts do not require. But God has so composed the body…" (1 Cor. 12:23-24)
In this context, oral sex is at the same level as sexual intercourse. Virginity is not just about whether or not you've had sexual intercourse itself; it is about hearts dedicated to purity for the glory of God. In the post, "Why We Should Stop Asking, How Far is Too Far?" we covered how holiness should be our guide for physical intimacy. We should not be asking, "How sinful is this, really?" or "How far can we go?" but "How holy can we be?"
You can read more about God's design for sexuality within marriage in Law of Love: Why God's Design for Sex is Marriage.
Are certain sexual acts and items 'worldly' within marriage?
I am sickened and saddened by the twist Satan has placed on sex. He thinks he owns it. He's dominated sexuality in our culture to the extent we think being Christian and sexual is not only boring, it's mutually exclusive.  What a lie.
God created sex, therefore sex God's way is good. And it's not only good – it can be fun! It should be something to look forward to, not be afraid of. One of the reasons I love lingerie showers for my Christian girlfriends is because it's a celebration by women for marriage done rightly. I think we should celebrate more. I think we should party it up! Applaud and congratulate girls for clinging to Christ who makes and keeps us pure. Pretending sex doesn't exist in Christian marriage and refusing to celebrate God's design just feeds the stigma already twisting sexuality within the church.
But for some girls, the damage is already done. Twisted by the world's voice and the family's silence, sex itself has become dark and evil. Marriage's permission to 'be sexy' is not to them an invitation, but an order they don't wish to fulfill.
To navigate between 'worldly' and 'godly', we need to look at God's priorities for sex:
It is designed for emotional and physical security, therefore it is limited to ONE man and ONE woman.
It is a reflection of holy love and unity; therefore it is not abusive and demanding.
It is designed for our bodies' natural abilities; therefore sex is not meant to damage our bodies in unnatural ways.
It is designed for the enjoyment by both man AND woman; therefore we mutually seek ways to please the other person, communicating and sacrificing together in unity.
A 'skank' is literally a prostitute. If you're married, you're not prostituting yourself. If you and your husband like lingerie – buy it! If you want to try a new position – do it! If you want to explore different perfumes and massage oils and lubricants – go for it! Some women feel comfortable dancing for their husbands; others do not.  Sex in marriage is as individual as the couple themselves.
Song of Solomon expresses the freedom of sexuality in marriage, long awaited and thoroughly enjoyed. God's design for sex is freedom! Sex only becomes 'worldly' when we emulate the world's priorities and not God's. The great thing about God's design for sex is the longer the waiting, the sweeter it is. In marriage, you get to enjoy it and have fun with it – and you should!
Sex is not sinful unless it is used outside of God's design. When we are courageous enough to preserve our sexuality for God's plan – whether we've never sinned or whether God has restored us from a painful past – we glorify God. You, my friend, are glorifying God every day you choose to honor Him with your sexuality. Rejoice in that.
If this post was helpful to you, check out my book on biblical sexuality at this link.

More on this topic:
Law of Love: Why God's Design for Sex is Marriage
When Pure Girls Marry: Countering the Christian Fear of Sex
On Guard: How Men Can Protect the Purity of Relationships