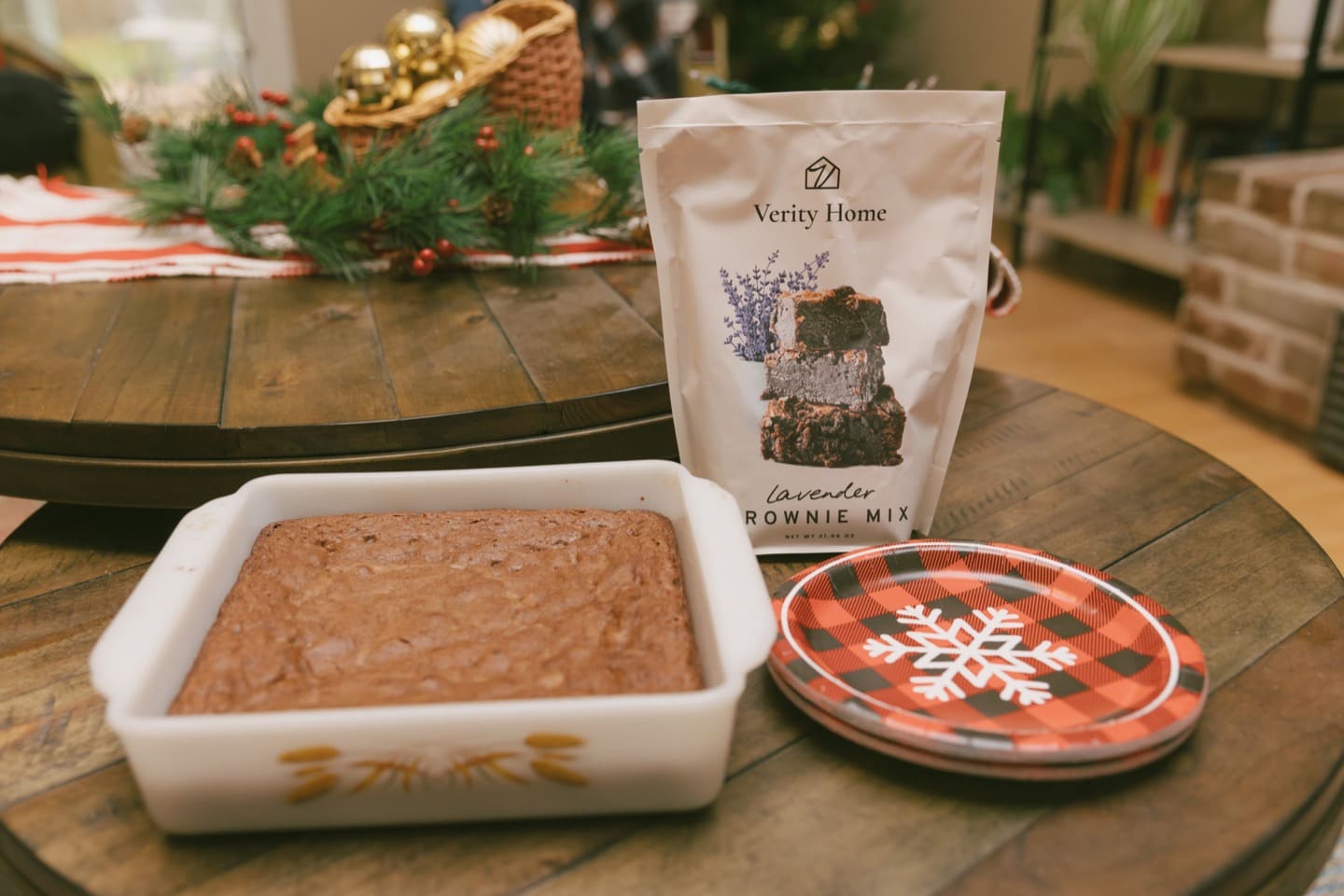 Our first official food product for Verity Home, these brownies are to die for. Rich, chocolaty and very lavender forward. If you love lavender and chocolate, these brownies are for you!
• 21.06 oz
• Ingredients: flour, brown sugar, sugar, salt, baking powder, cocoa, semi-sweet mini chocolate chips, culinary lavender 
• Some clumping may occur with brown sugar
A Note From Phy:
I am beyond excited to provide a real food product from my kitchen to yours! These brownies are so delicious and Long Row Lavender is a precious company that we're proud to partner with. Be sure to connect with them on social and visit their farm in person.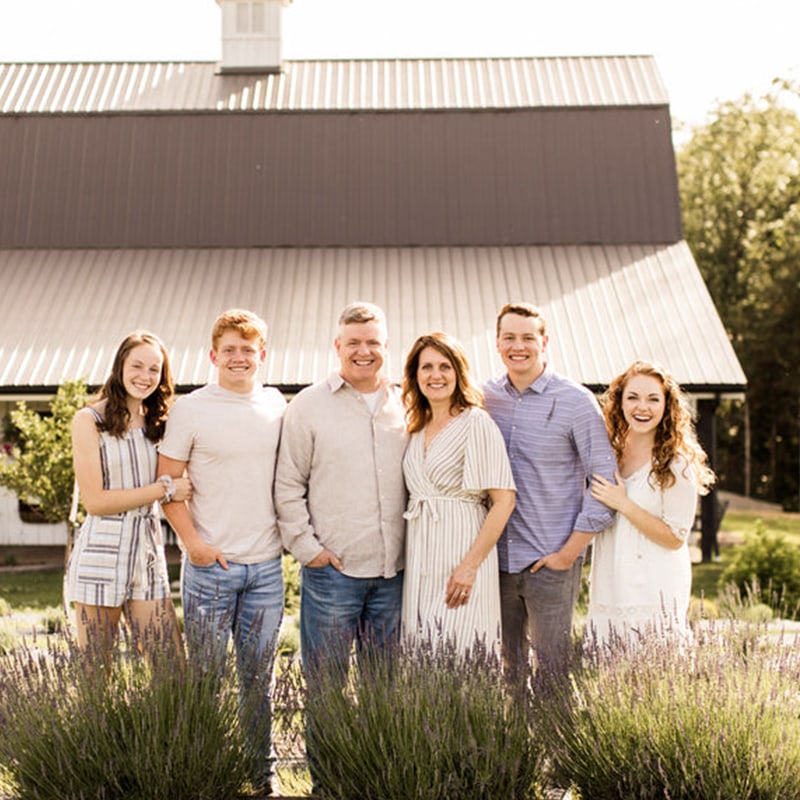 About Long Row Lavender:
Long Row Lavender is a family owned farm located on 15 acres south of Wright City, Missouri. The idea of starting a lavender farm began in 2007 and sprung forth to reality as the first plants were put into the ground in the summer of 2009. Our goal then and now is to bring our family of six closer together; working towards a common purpose.  We strive to teach honest work ethic and togetherness while making good use of God's provisions. We are driven by the purpose outlined in 1 Thessalonians 4:11, "Make it your goal to live a quiet life, minding your own business and working with your hands, just as we instructed you before."