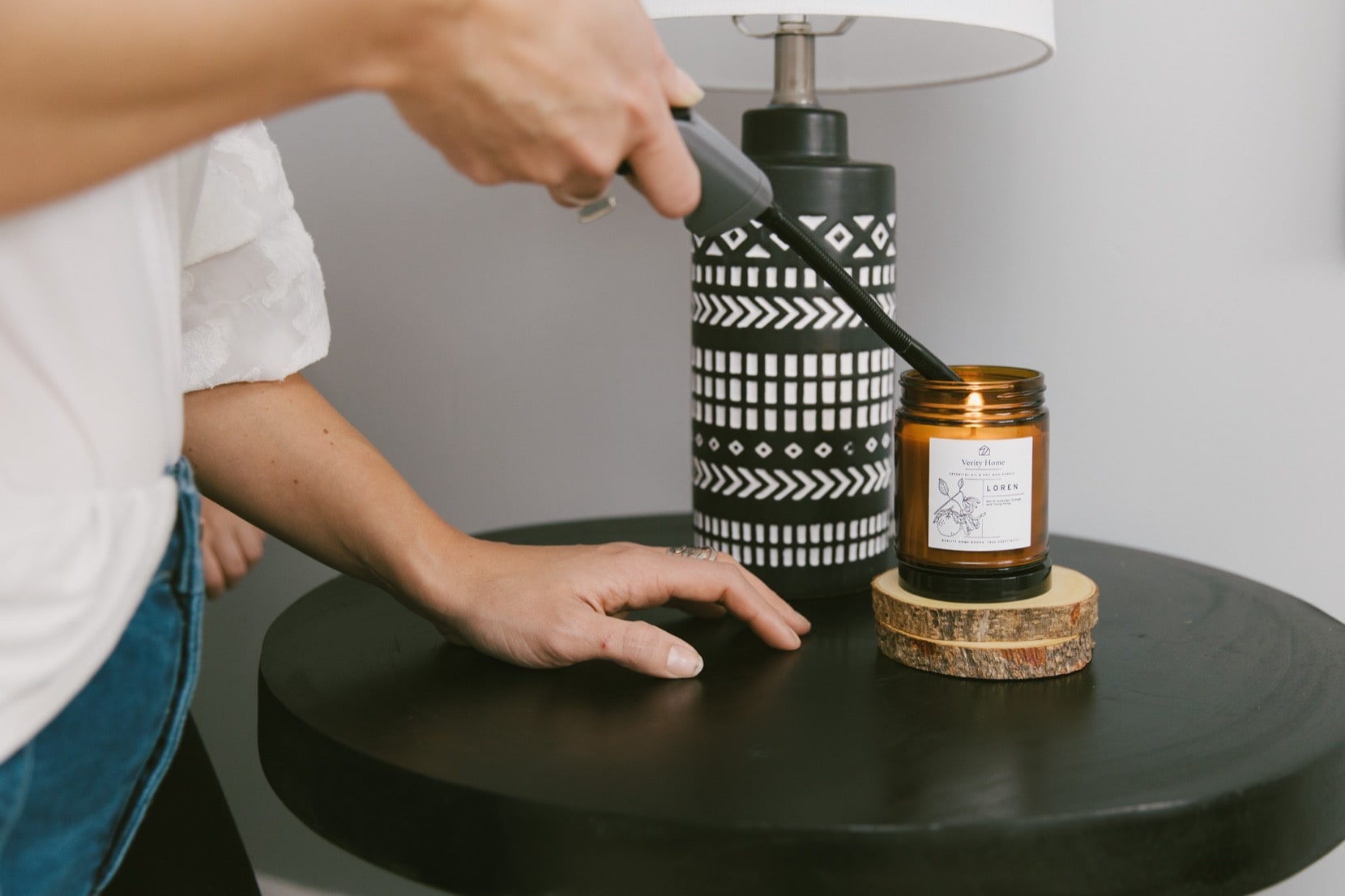 Loren Essential Oil Candle
Lavender, orange, and ylang ylang– the perfect bright, spring candle. Made with Phy's favorite essential oils and clean burning soy wax!
• Hand-made, small batch in Washington state
• Up to 50 hours burn time
• Soy wax
• 100% pure essential oils
• 9oz
• Colors may differ slightly from photo
A Note From Phy:
This is one of Josh's favorite candles– strong artificial scents tend to give him a headache and really bother me, but the clean-burning essential oil candles don't cause an issue at all!
We've always wanted to create the perfect candle, especially because strong scents tend to bother me. The problem was that essential oil candles don't tend to "throw" their scent very well, and that's always an issue for a good candle! After a year of searching, we partnered up with the amazing folks at Vida Verde to create the perfect candle made with essential oils and soy wax.
Free shipping on ALL orders over $80!