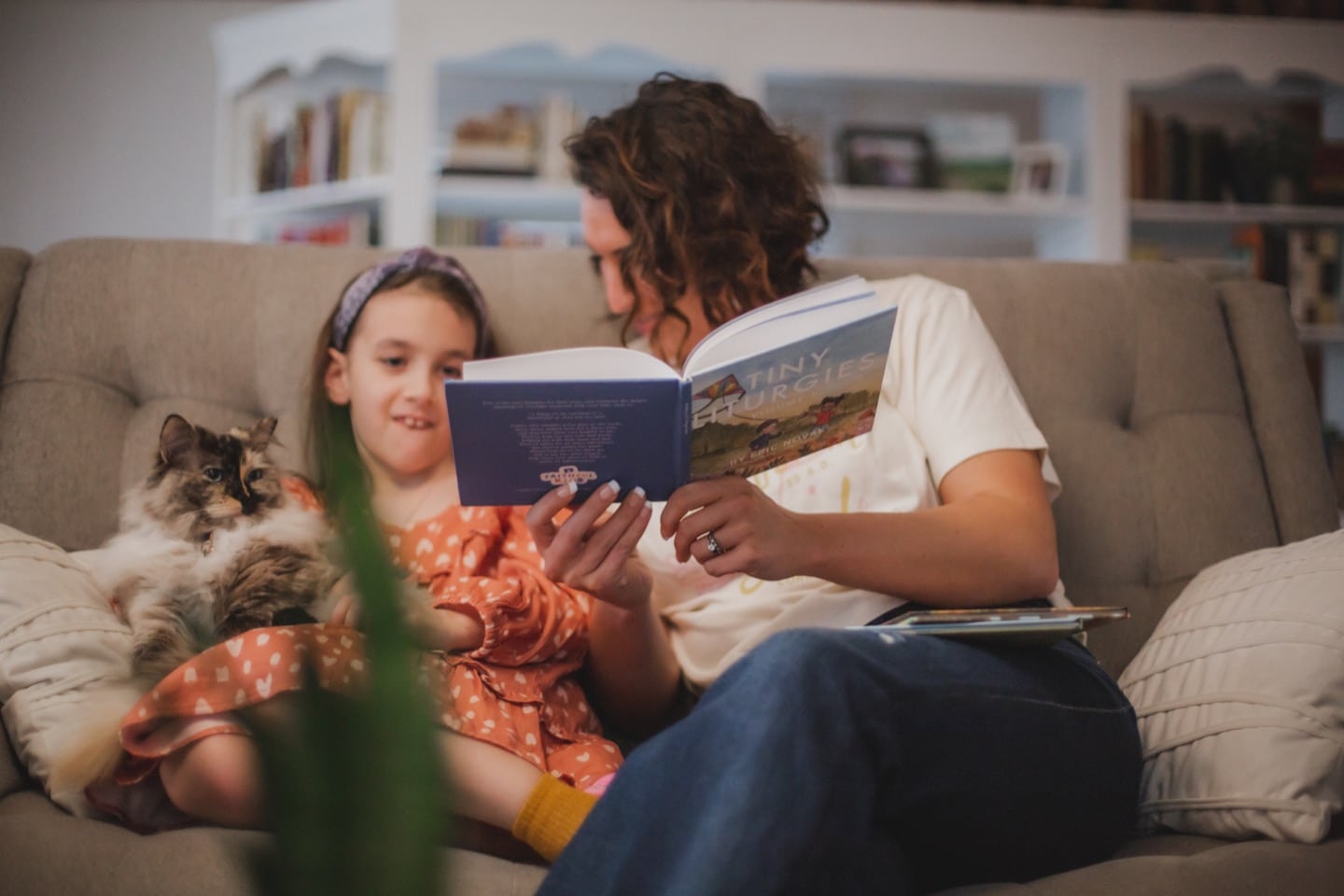 Tiny Liturgies: Volume One
Join us for nine liturgies for little ones, and celebrate the deeper meaning of everyday moments with your kids, such as… A liturgy for the retirement of a beloved pair of shoes now too small:
"Father who inhabits every part of the earth, these shoes walked here for a short time, and they have been very helpful to me. They've kept my feet safe and warm, helping me walk with mom and dad. They've taken me on many adventures, but they've grown too small. Please help me to let them go, and as my feet grow bigger, help these new shoes to walk in paths of righteousness."
• Hard Cover
• 7 x 7
• Ages 4-10
• Printed in the United States
• Download sample
333 in stock (can be backordered)
A Note From Phylicia:
Eric usually has a concept completely written in his head when he approaches us with the idea. This book has volumes, because he's a parent in the trenches with his own three little ones, and it shows in the heart of these prayers.
If you haven't read Eric's other books, you're missing out on some special time with your children. Check out, "Making All Things New" a guide to discussing death and the reality of heaven with your children, and "Where is Jesus?", finding Jesus though the Old Testament. 
Free shipping on ALL orders over $80!