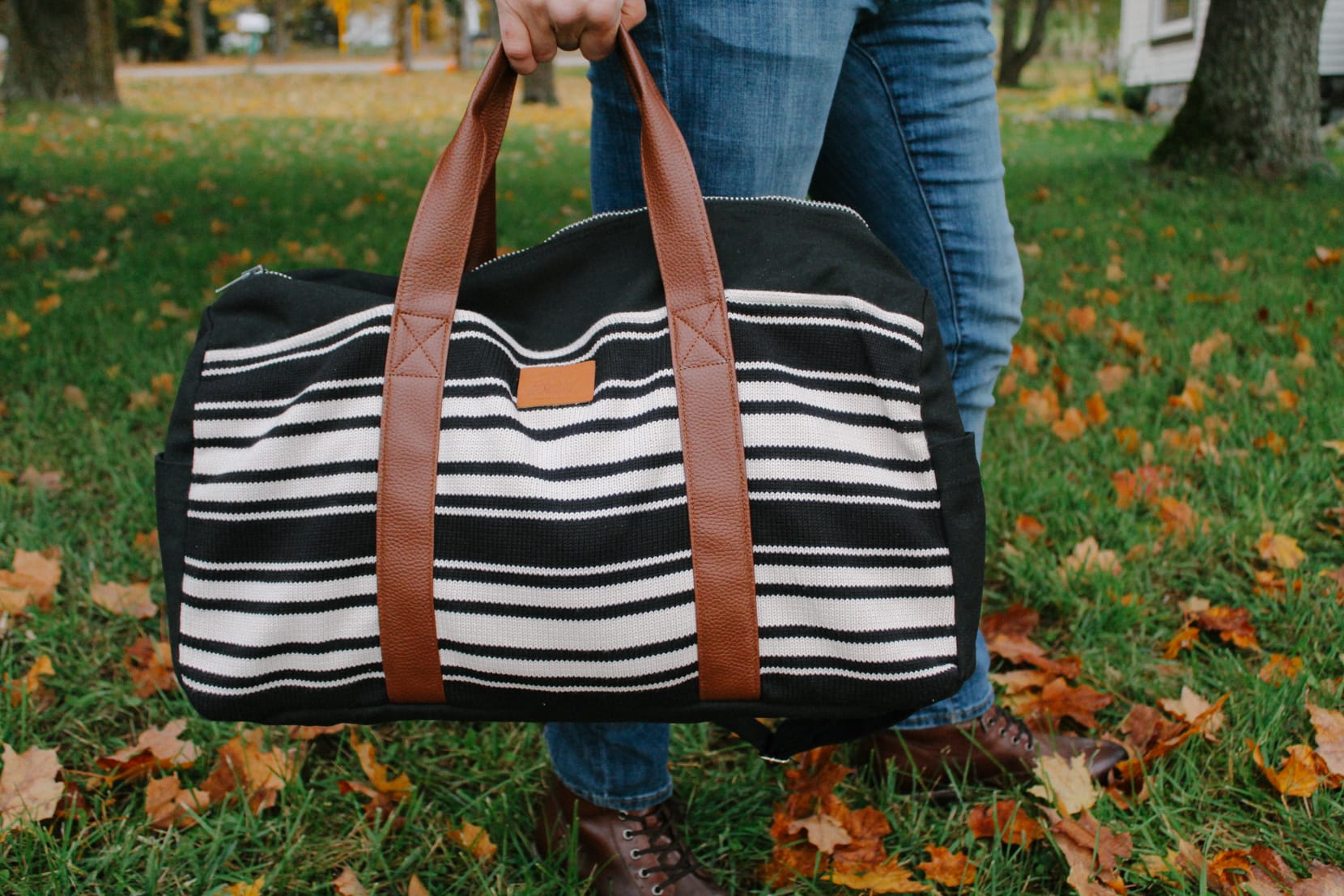 Inspired by our love for adventure, this weekender bag is essential for a getaway or a long journey. Perfect as a carry on or travel bag, this weekender is a must-have. Made in Peru, it will help you be ready for anything!
Made in Peru
Acrylic Outer/Cotton Canvas Lined
Vegan Leather Straps
22″ x 10″ x 11″
Color may vary slightly from photos
Label reads, "Wherever you are, go now, love God and neighbor. Travel Safe, find rest."
Ships the week of Nov 20th
Behind the design with Phy:
When Eric, our creative director pitched a line of gifts for men, I immediately wanted one of these bags for myself! Whether it's a gift for your spouse, or for your regular travel, this duffle is beautiful in both design, function, and messaging.
About the Maker: Known Supply Co.
Ethics matter, because people matter. As shoppers, we rarely consider the implications our purchases have on the communities who actually make the items we wear and as a result companies are incentivized to drive prices and quality lower. This needs to change.
We work with underserved populations to provide meaningful work and to show the powerful impact our clothing purchases can have if made thoughtfully. Each shirt is accompanied by the signature of the person who made it. Learn more about the maker and about Known Supply. 
Free shipping on ALL orders over $80!
Last Chance for This Design
I might bring back one or two of the best selling designs, but there's no telling which design that might be, until the dust settles. If you love it, grab it before it's gone!