TGIF gals! I'm celebrating this weekend with my friend of five years as she gets married in our home state of Michigan! I can't think of a better way to spend a weekend than celebrating a relationship done God's way – she waited for a man who valued her, and her husband-to-be swept her off her feet! It makes my heart happy to watch her dreams come true.
*Because of the road trip and a few other schedule changes, I wasn't able to record a video this time, so instead I'll answer one of the 'top 3 questions' below, with a follow up video after I return. Remember: you can comment and leave questions you want addressed in future videos – I welcome them!
1. Is it biblical to desire marriage?
The girl who sent this question did an excellent job of backing up her own points with Scripture – which we should ALL be doing as we justify our choices in word, dress, and action. Below is my answer to this question:
1 Corinthians 7 was written, as you noted, to address a specific situation in the church. All of Paul's epistles are 'situational letters' from which we can learn how to deal with specific issues in our own lives and churches. The Corinthian church was a MESS. In chapter 7, Paul was dealing with a faction in the church (probably women) that had decided it was 'good' not to have sex with your spouse. They believed that purity meant abstaining from sex completely – even in marriage! Paul corrects that thought in verses 1-5, where he clarifies that men and women do not own their bodies once married to each other, but owe each other their bodies sexually. So, he says, do not deprive one another, but give of yourselves to prevent temptation.
Then, in verse six, he says: "As a concession, NOT as a command, I say this: I wish all were as I myself am."
Thus, it is not a command to stay single; Paul simply thought it was better for ministry because he was free to travel and evangelize. And he's right! It is easier to be single than to be married, because you have a whole new set of priorities and responsibilities. That's why he next says "But each has his own gift from God." To Paul singleness was his gift to keep ministering freely.
Many young women in the church have been taught that singleness is a gift, but it doesn't feel like one. Thus they feel guilty for desiring marriage, wanting a family, and wanting a husband, as if it is something God only gives to those who perform. Our culture says marriage isn't necessary – just shack up and have sex. When the church joins in by saying 'singleness is a gift', girls feel like their desires are wrong, they bottle them up, never acknowledge them, and often explode in anger and rebellion.
Instead, I encourage them to acknowledge and embrace the desire to marry as God given, because it is. Genesis 2 is where God designed marriage: companionship for the man and protection for the woman, in a perfect world. He created the first intimate relationship. Why would He create something in a perfect world, only to say we shouldn't desire it? Why would he protect it and exalt it by saving the most intimate part of humanity – sex – for within marriage? I believe it is because God values and loves marriage, as a reflection of His unity with mankind, and we should value it too.
The problem comes when, in a fallen world, we take 'desire' and turn it into idolatry. That's where girls go wrong. But tamping it down and ignoring it only increases the intensity of desire. It doesn't deal with it. So instead, we should do as Psalm 37:4 says "Delight yourself in the Lord, and He will give you the desires of your heart." We can take this as a promise because as we delight in the Lord, our desires mold to His. When He gives us our desires, they are also His own.
Proverbs 18:22 says "he who finds a wife, finds a good thing, and obtains favor from the Lord." Getting a godly spouse is favor from God. It is a blessing that can be desired, wanted, and hoped for. There is NOTHING wrong with that! But when the desire out leagues our love for God – we have lost sight of the point.
Now for this week's 'inspiration'. This is a new addition to the blog that, I hope, will make it more personal between us! Below are my favorite quotes, images, songs and books this week.
Images
When I need some encouragement, I like to look at beautiful things. That's why I created a Pinterest board called 'Beautiful'. Here I pin all my favorite quotes, pictures, and happy thoughts to return to when I am stressed or worried.
A few of my favorites:
Quotes
"Heaven lacks no good thing, and neither should your husband." – Jennifer White
"Worrying is like praying for what you don't want." – Lara Casey
"Other women are not my competition. I stand with them, not against them."
Videos
I loved this documentary called "Growing Pains of a Teenage Genius" about a 13 year old math genius and his quest to earn a math degree by age 16. He is absolutely darling!
Books
Let me preface this section with some explanation: I do not read fiction. While I enjoyed (and still enjoy, on occasion) classic fiction by Louisa May Alcott, L.M. Montgomery, Charles Dickens, Jane Austen and the like, their work has somewhat ruined my taste for modern fiction – though I've given it an ardent shot! I am not a supporter of modern romance novels (Christian and non) so you won't see those featured here. I generally read memoirs, cookbooks, biographies, and accounts of historical events of interest. I read Christian devotionals with my quiet time, but most of the books I read are by secular authors.
I just finished Slow Love: How I Lost My Job, Put On My Pajamas, and Found Happiness by Dominique Browning. It was one of my favorite memoirs and had me laughing out loud at many points! Dominique is the former editor of a large home and garden magazine that folded prior to her writing this book, which details her journey from the hectic, fast paced lifestyle of a career woman to someone who learns to enjoy the simplicity of life.
Right after Slow Love I completed Four Kitchens: My Life Behind the Burner in New York, Hanoi, Tel Aviv and Paris by Lauren Shockey. This book details Lauren's experiences cooking in four different countries. If you have worked in food service (as I have done) you will gain an even deeper appreciation for all that goes into food preparation in the restaurant industry, with a fascinating look at the different cultures Lauren encounters. She includes recipes from the different restaurants in which she stagiaired throughout the book – a few of which I plan to try!
Mr. M and I are starting My Life From Scratch by Gesine Bullock-Prado (Sandra Bullock's sister) – another food memoir I requested for Christmas which my mother read before sending to me (she loved it!). If you can't tell – food memoirs are my favorite! One of the best is My Life In France by Julia Child. Mr. M and I chose to read this one aloud to each other since it is short and funny, plus easy to read.
One of my best friends gave me Make It Happen by Lara Casey, the founder of PowerSheets (the goal setting templates I use) and I am already in chapter five – after one day! Her story is incredible and she provides real encouragement to women buried under the weight of performance and perfection. I highly recommend Lara's book, website, and PowerSheets to anyone trying to make sense of a busy life!
Songs
Multiplied by NEEDTOBREATHE (one of my favorite bands)
Restless by Audrey Assad
What Life Would Be Like by Big Daddy Weave
Laughs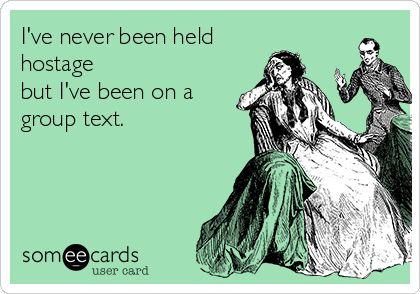 Happy Friday! Enjoy your weekend!
Top 3 Questions Videos: