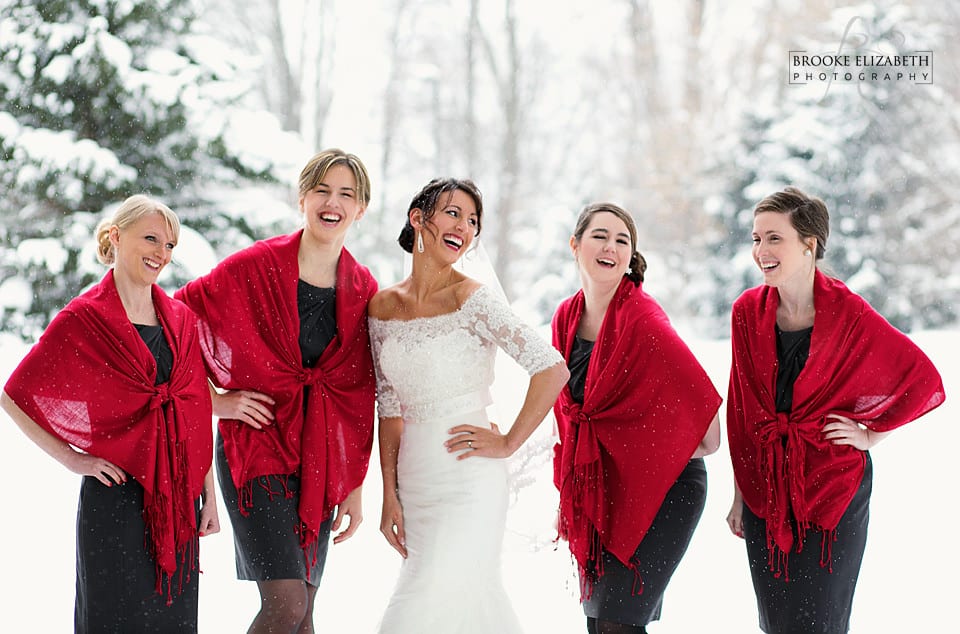 Josh and I celebrated our two year anniversary a few months back, so this post is a little delayed to say the least. But when Josh revamped our computer I poked through the external hard drive and found… our wedding pictures! Though I posted about our wedding day, I never shared all the details.
Every wedding is specific to the couple; the day is a reflection of your personalities and priorities. And while the wedding day is just one day in the span of many years, it's still a very special occasion; you want it to be as perfect as possible.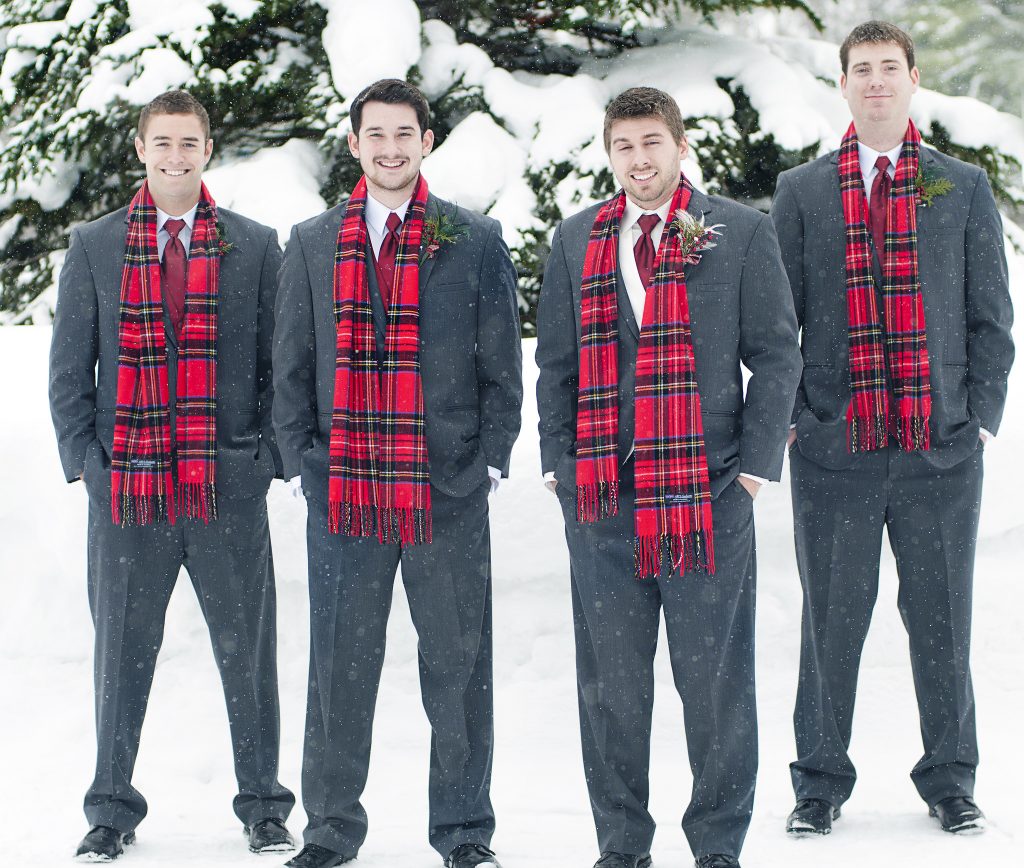 Our wedding took place in northern Michigan, the day after an enormous blizzard (I believe we got 184 inches of snow that year). A winter wedding alone is a little unconventional, and I love that we chose that route! Our engagement was out of the norm, too – it was only three months long.  But while Josh and I absolutely loved the theme of our wedding, our top priorities were the content of the ceremony and the experience for our guests. We wanted our wedding to proclaim the gospel! These priorities led us to make some unconventional decisions for our wedding – decisions we are so glad we made.
No Pictures During the Ceremony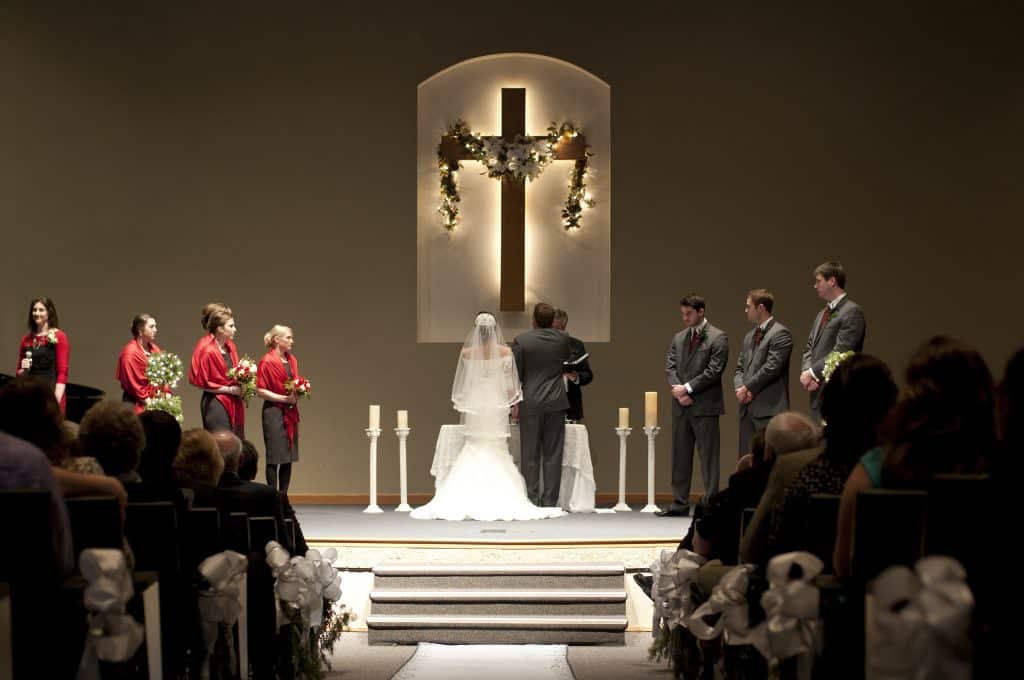 I'm an Instagrammer extraordinaire; I'll admit it. But I believe there is a time and place for social media, and weddings don't make the cut. It saddens me to see blurry photos posted to Facebook during a wedding ceremony, when people should be bearing witness to the incredible commitment of their friends. Certainly the hashtag craze has made social media more acceptable at weddings, but Josh and I wanted our guests to be completely present with us during our ceremony, and I also wanted our photographers to be the ones capturing our special day.
Josh and I asked our guests to refrain from taking pictures during the ceremony. This precedent spilled over into the reception, where guests were kind enough to refrain from taking pictures there as well. To this day I appreciate their cooperation and remember that day as a time when we were all completely present with one another, not snapping photos during the vows.
Adult Reception (Ages 14+)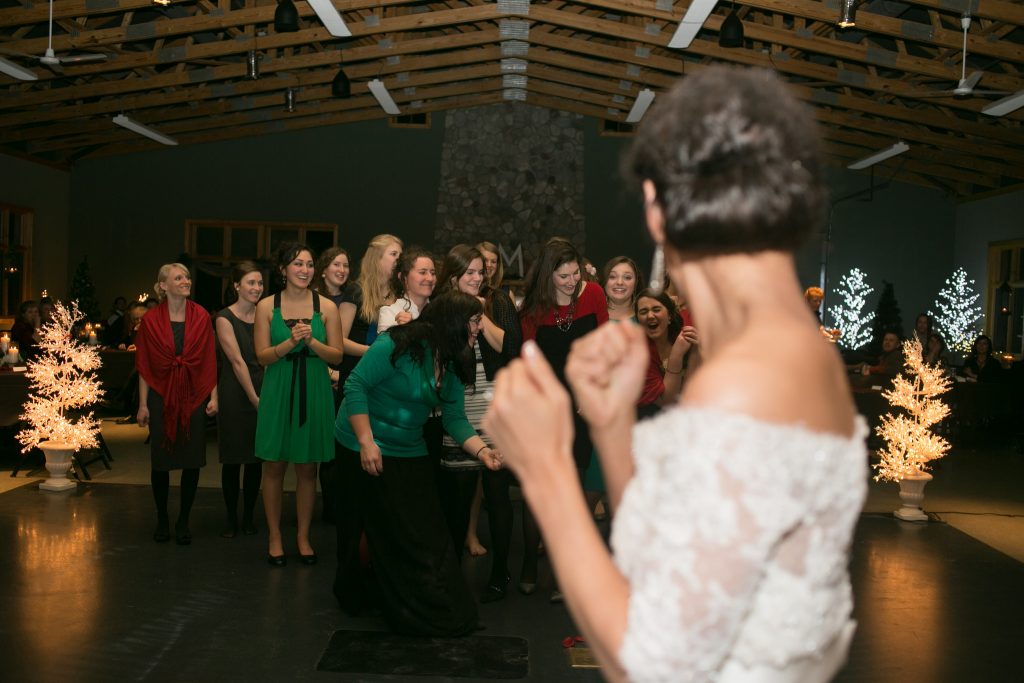 Many brides feel they must invite children to their wedding, but that's not the case. On our invitations, Josh and I wrote: "The bride and groom love children, but are hosting an adult-only reception, ages 14 and up." To some people this might seem rude, but the wedding took place in the evening and involved dinner and dancing in an enclosed hall, which wasn't conducive to young children. Josh and I do not take Adeline to weddings out of respect for the other guests, in case our baby becomes upset and cries through the ceremony.
Some people love to have children on the dance floor and in the ceremony, but Josh and I felt this decision reflected our desire to make the wedding a positive experience for all the guests. We were very serious about our guests "bearing witness" to our covenant, which required they be old enough to attest to our vows. These factors solidified our decision.
Coffee Bar Instead of Alcohol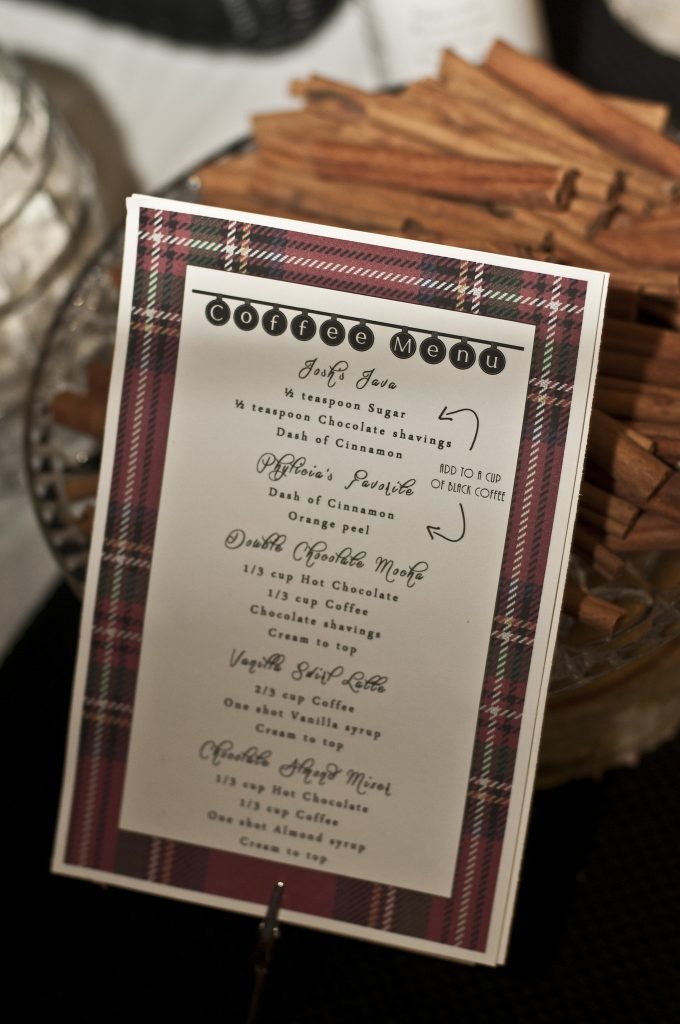 As a couple, we have no issue with alcohol in moderation. Unfortunately, "moderation" is not executed by every wedding guest you invite. Rather than deal with the possibility of offended family and guests who pushed the limit, we decided to skip alcohol completely. My mom did an amazing job setting up the coffee bar for the reception – complete with different syrups, toppings, and hot chocolate add-ons. Not only was it cute, it maintained the air of decorum and elegance our wedding was designed to exude.
If you can't get family members to agree on the alcohol topic, try skipping it altogether. Less is more.
Wrote Our Own Vows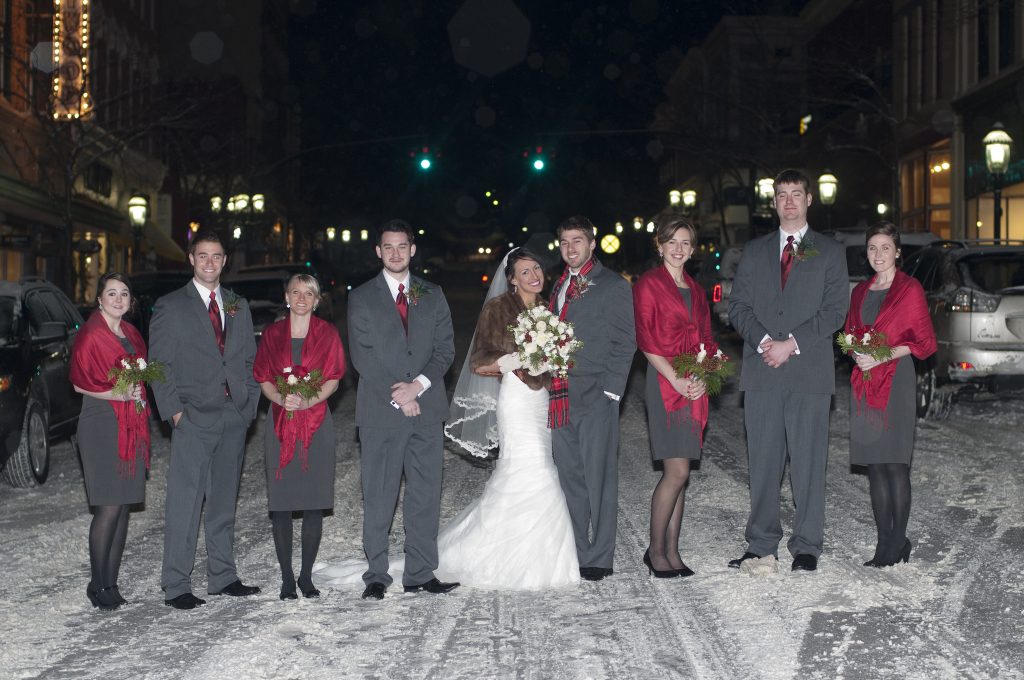 Self-written vows aren't actually unconventional these days, but Josh and I did ours differently. We did not read one another's vows until we were standing on stage. To guarantee our vows were about the same length, we told one another the font type and size in which to write them and each filled up an 8×11 page. We glued the vows to both sides of a cardstock sheet, which the pastor handed to us during the ceremony.
Our vows were based on Scripture (you can read them here) and prayerfully written. To our amazement and joy, we discovered (during the ceremony) we had both written about the same point in our dating relationship and had referenced the same verses – without reading one another's work!
Kissed for the First Time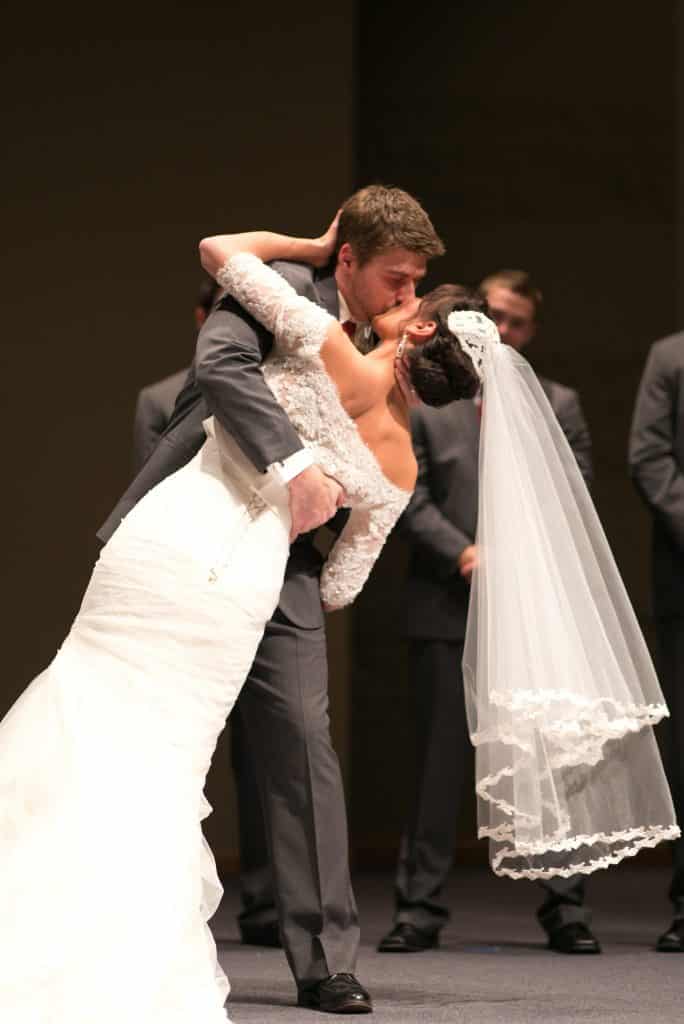 Josh and I saved our first kiss for our wedding day. Though we had both kissed in previous relationships, saving our kiss was our way of setting a firm "line in the sand" to combat lust. We knew kissing would be too much for us, and we decided to wait. We are so glad we did.
Many people think saving your virginity is all that matters (and I wrote about my experience with that here). While saving sex for marriage is admirable, purity starts long before the bedroom. It starts with our hearts. It starts with being so committed to holiness we're willing to take drastic measures in order to honor God. That's what Josh and I decided to do.
I've written on the five myths about saving your kiss but I can debunk one of them right here – waiting to kiss on your wedding day is not awkward. If you are an awkward person, I am sure it's possible, but it doesn't have to be. I was so glad our first kiss was so infinitely special and that the people closest to us were able to witness it.
Integrating Communion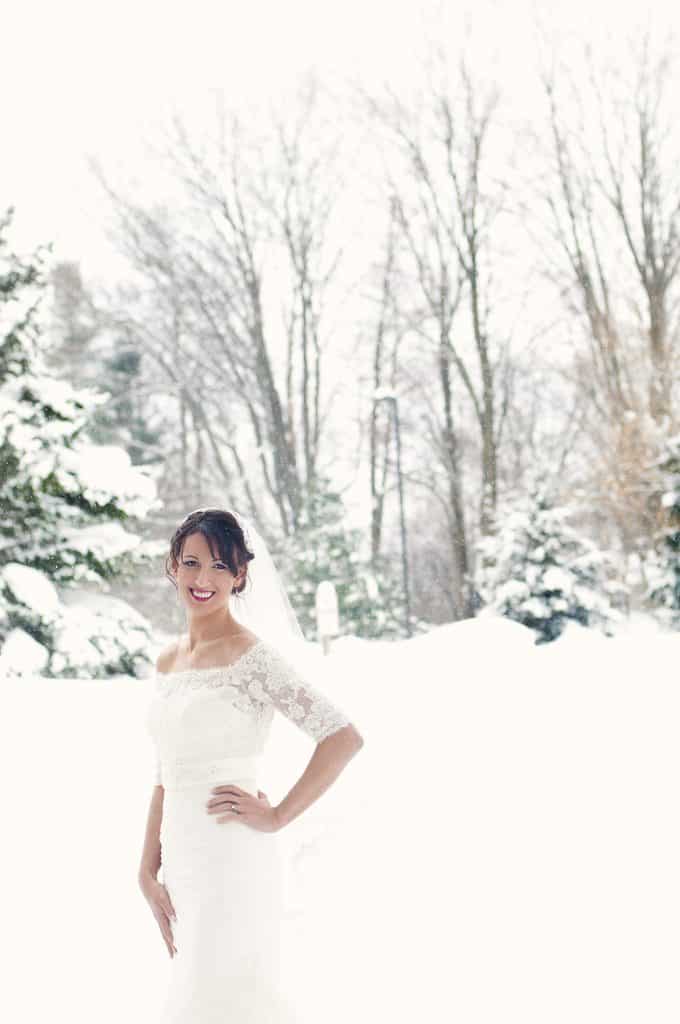 Instead of pouring sand or lighting a candle (both of which we've seen go terribly awry in a ceremony) Josh and I chose to integrate communion. Our pastor takes communion very seriously, as do we, so we discussed this with him during our final counseling session.
Our wedding was designed to proclaim the gospel. The music and vows pointed to that intention, but communion sealed our intent. We wanted all of our attendees to leave knowing that we were brought together by our faith in Christ, and that He would be the defining factor of our marriage.
We look back with such joy on our wedding day, grateful for all of the people who made it possible, but even more for those who came and bore witness to our covenant. They will hold us accountable through the years as our marriage is tested, a knowledge that is precious to our hearts.
But perhaps the most beautiful thing about our wedding day is this: it wasn't the best day of our lives. It was beautiful, special, and monumental in its significance, but each year we spend together and each challenge we face brings deeper joy than we felt back then. The wedding is just a day. Marriage is a lifetime. It only gets better with age.