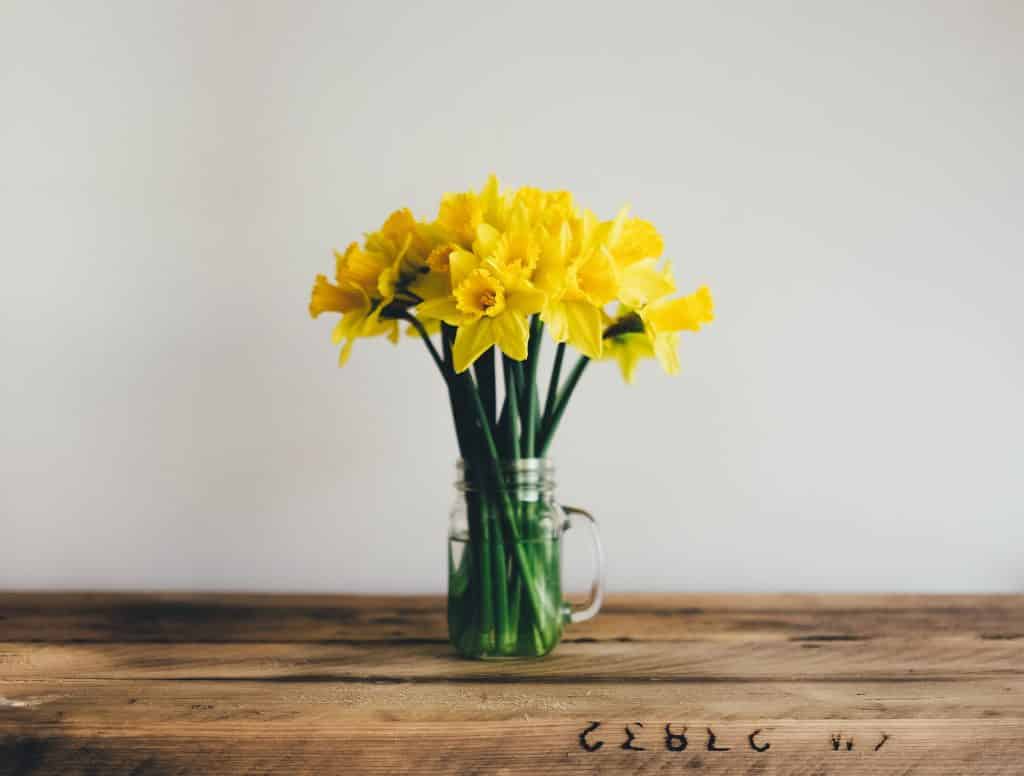 It's telling that I'm posting April's favorites list in May. May 1st was the launch of my new biblical time management course – Driven Women – so every effort at getting a post published came to naught! Better late than never, right?
I have so much to share from April, though. Everything in this list is a SUPER FAVE (is that a thing?). I'm using these things all the time lately!
CSB Women's Study Bible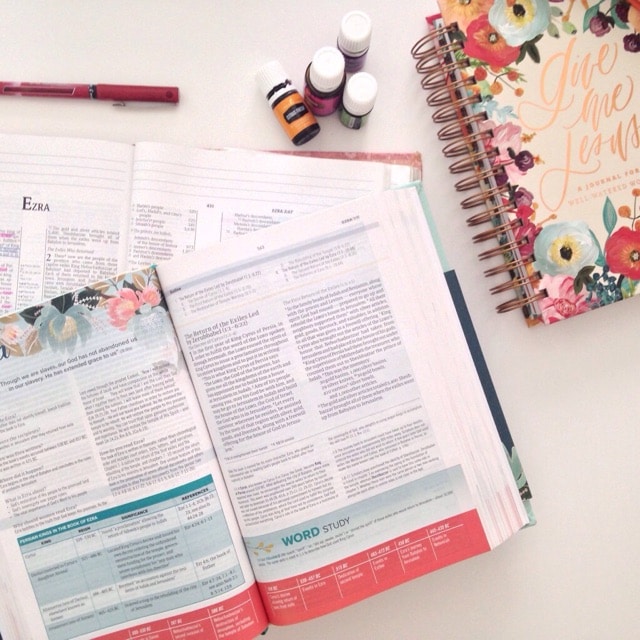 I review a lot of bibles, but this one stands out. I love the Christian Standard Version (I recently reviewed the She Reads Truth bible and as HCSB for my own devotional time). The She Reads Truth bible was beautiful, but I didn't need the devotionals it contained – and prefer something with study notes. My usual bible is a notetaker's version with margins all the way around. I needed a combination of all the above.
This bible is a study bible, CSB, with awesome notes, features, and commentary throughout. The design is gorgeous. It does NOT have margins for notes, but I like to use it alongside my notetaker's bible, where I keep my thoughts written down. If you're looking for an affordable study bible, this is a great choice!
Get it here: http://www.bhpublishinggroup.com/products/the-csb-study-bible-for-women-hardcover
And be sure to enter this giveaway while you're at it!
Shiloh Collection Shirt and Michigan Sticker
My friends Mik and Tay over at Shiloh Collection have some more amazing products this month! In March I highlighted their Overcomer Mug, and this month I'm loving the color on their new shirt line (they also have a Love Well shirt and multiple colors!). But what I love MOST? This adorable Michigan sticker I put on my planner! They have stickers for several different states and are always adding more. I'm a sucker for Michigan paraphernalia and this is a great pick.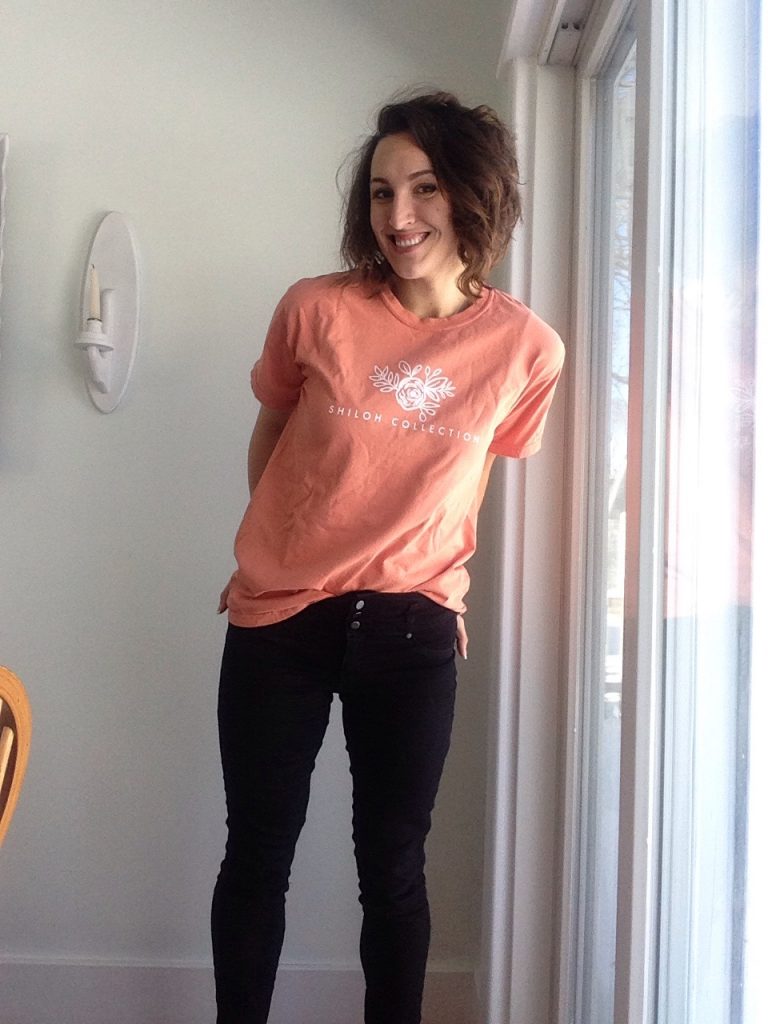 Well Watered Women Give Me Jesus Journal
So that journal in the CSB bible picture? It will change how you spend your devotional time. This is my second Give Me Jesus journal; the first one I used when Adeline was a baby. Just the other day I was re-reading it to see what I was learning and praying over back then. You will never regret documenting your devotional time!
The GMJ journal encourages you to get in the Word and stay there. It has enough space for reflection and guided prompts to help you know what to write. I look forward to sitting down each morning with my notetaking and study bibles, GMJ journal and a commentary as needed. It would also make a wonderful gift!
Elle Est Forte (She is Strong) Sweatshirt by Chantelle Swayne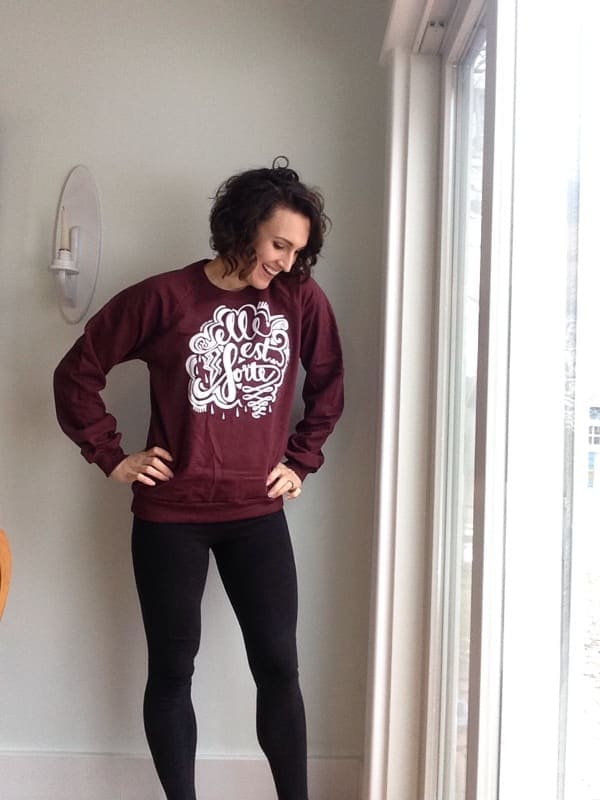 I'm wearing this sweatshirt as I type this because it is the comfiest I've ever owned. My friend Chantelle is a talented artist and hand-letterer, among many other things, and her design for this shirt has much meaning. Elle est Forte is French for "she is strong", a reference to Proverbs 31. Get it here!
In the picture I am wearing a medium in "Truffle". I'm a size 6-8 in other clothes, just for reference.
the ABIDE Playlist on Spotify
My sister has been compiling playlists on Spotify for the blog (coming soon!) but being the checked out older sister I am, I hadn't listened to them yet myself. I know, I know. Let's just chalk it up to ENFP/ENTJ probs (I am the latter).
So I finally listened to the playlist she compiled in this post and oh my word – it's on repeat! I love to play it in early mornings while I get my coffee and devotions ready. It's the constant companion to the aforementioned GMJ journal and bible.
FREE Bible Study Cheat Sheet
This isn't a favorite of MINE but I made it for you! Download this free PDF I made with ideas for a productive bible study time.
Powersheets (Restocked!) by Cultivate What Matters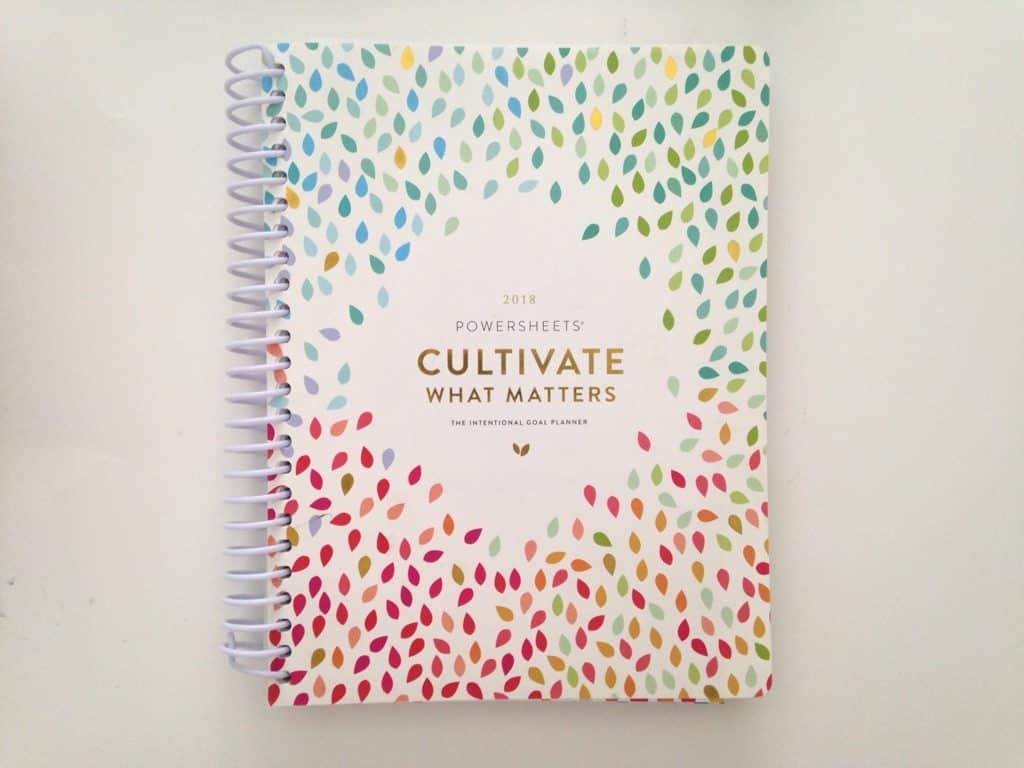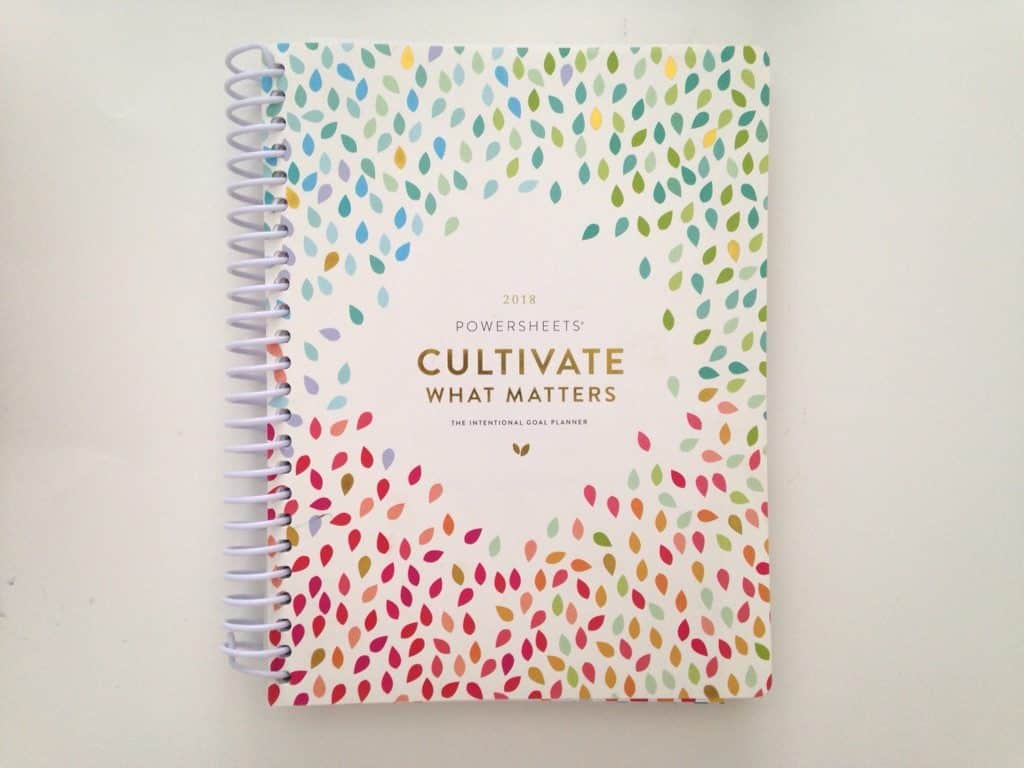 I detailed my goal planning process in this post, sharing why I love Powersheets and how I use them to achieve my goals each month. May is a big month for me – with the course launch and some other business ventures, as well as weddings, showers, and graduations. Basically, May is nuts (plus, May 5th is my birthday AND Cinco de Mayo. Way too much fun).
Powersheets are perfect for months like these because they help me refine what is most important. I start each month by writing out my stressors (fundamental to my productivity course!) and use these to determine where my focus should be. When I create my tending list (see the post I mentioned to know what that is) I set daily goals based on what habits I want to cultivate, weekly goals for bigger tasks I want to do consistently, and monthly goals that are one-time events or big things that have to be done by June. Then I transfer my goals into my planner.
Powersheets restocked April 24th AND launched a bunch of amazing new products! Check out their shop here.
Gluten Free Pancake and Waffle Mix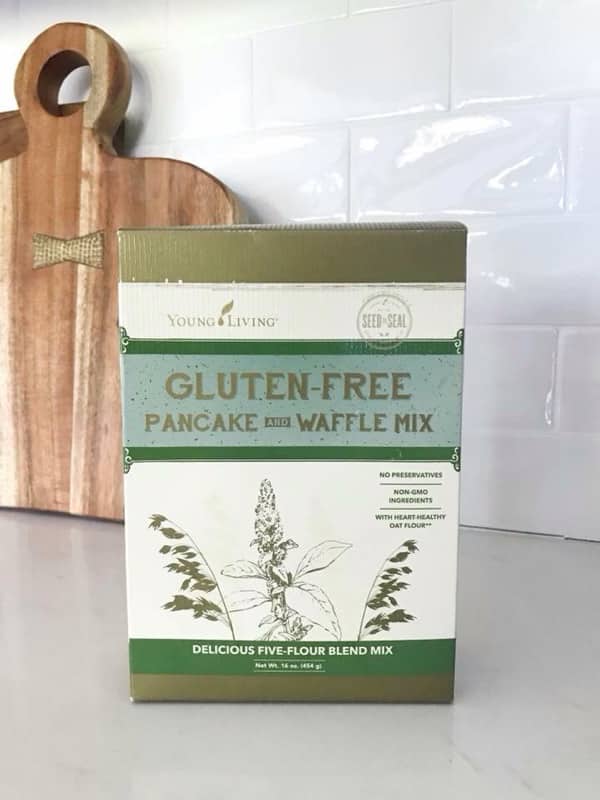 By now you know I love waffles and pancakes. "Love" might be an understatement. And I'm constantly on the hunt for a good gluten free, sugar free option that I don't have to make myself – though I do that often – to cut back on time. I've tried almost every version out there. Unfortunately, most gluten free options use rice or potato flour/starch, two cheap GF flours that are just as glycemic as many sugary foods. Add the sugar on top of that and you are asking for hormone disruption.
So I was pleasantly surprised to find that Young Living – the company I use for my essential oils and very soon, my makeup – had a WAFFLE MIX. I put it on my monthly order and OMG you guys… it's the bomb. It does still have arrowroot and bean flours which aren't my fave but it's better than most options. Read more about it here. 
I get this mix and everything else at YL for wholesale price because I'm a member. We LOVE Young Living – all of our oils (used for cleaners, immune support, hormone support, mood-balancing, cooking), cleaning items, laundry detergent (esp for cloth diapers!), and now waffles are from Young Living. I highly recommend them.
Frankincense and Peppermint Oils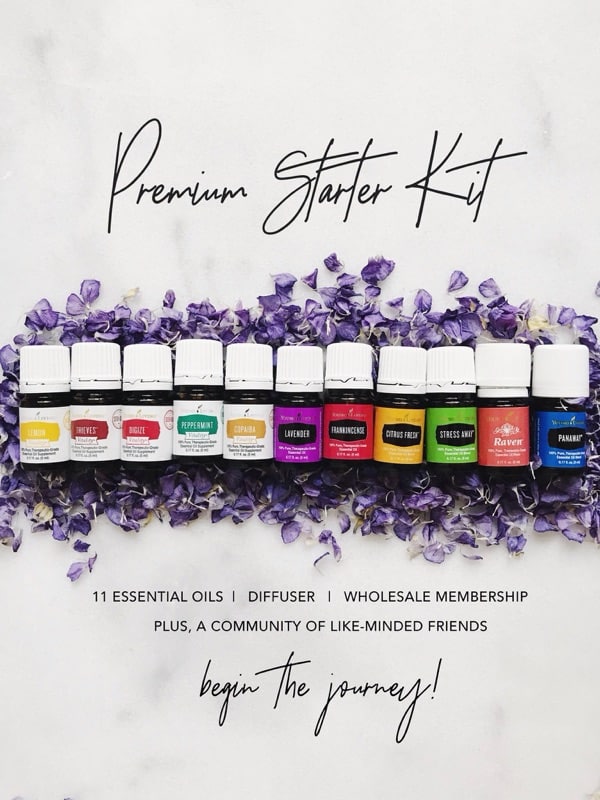 Since we're chatting Young Living, let's talk my fave oils. Essential oils are the ESSENCE of plants and woods. They aren't actually "oils" e.g. fatty oils like olive or coconut. They're more like…juices. But super distilled and intense. They contain all the properties of herbs in a much more concentrated form.
Two of my favorites at the moment are peppermint (which I use for clearing my nasal passages, by steaming; headaches by applying to my temples; diffusing with orange oil for focus while I work, and so much more) and frankincense (I use this for skin care, but it has dozens of uses).
Both of these oils are in the starter kit with Young Living, which makes you a member and gives you 24% discount on ALLL their products (aka waffle mix). We have loved switching over to their naturally based products and supporting a company whose sourcing we trust.
One of the most exciting things we've experienced with oils was the progress on Eva's hemangioma. Both my girls were born with hemangiomas; Adeline has one on her back and Eva has one on her scalp. Hemangiomas are harmless clusters of blood vessels which usually grow larger until the baby is one year, stop growing, then get smaller, gradually, from two years on.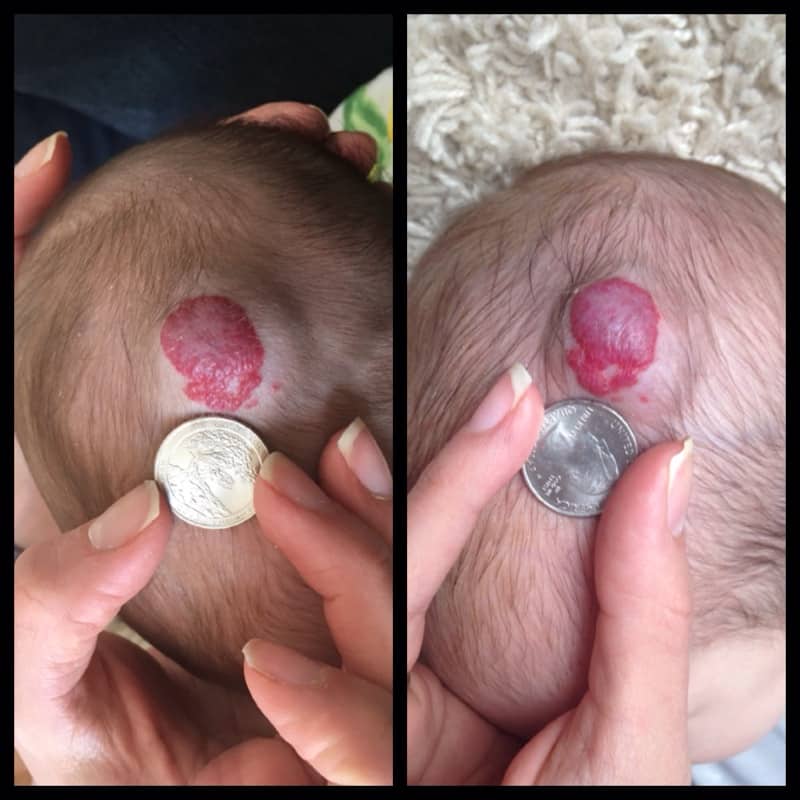 Eva had to switch doctors because of the location of her hemangioma and was potentially going to a specialist 3 hours away to treat it… which we really wanted to avoid, because they typically use steroids to remove hemangiomas. While we waited to hear on the referral, we used frankincense and geranium (both astringents, good for circulation, and known for helping with scars) blended in carrier oil and diluted for Eva's age. After a month we saw a difference in size and density! (Left is day one, right is a month later) By the time she saw her new doctor a month later the vessels had not grown any larger, and had even gotten a little smaller. She doesn't have to see a specialist after all. We are SO grateful!
If you're interested in knowing more about oils or becoming a wholesale member of Young Living, comment on this post or email me at phyliciadeltablog@gmail.com.
Alright folks! That's it for April. A new post is coming soon for May!