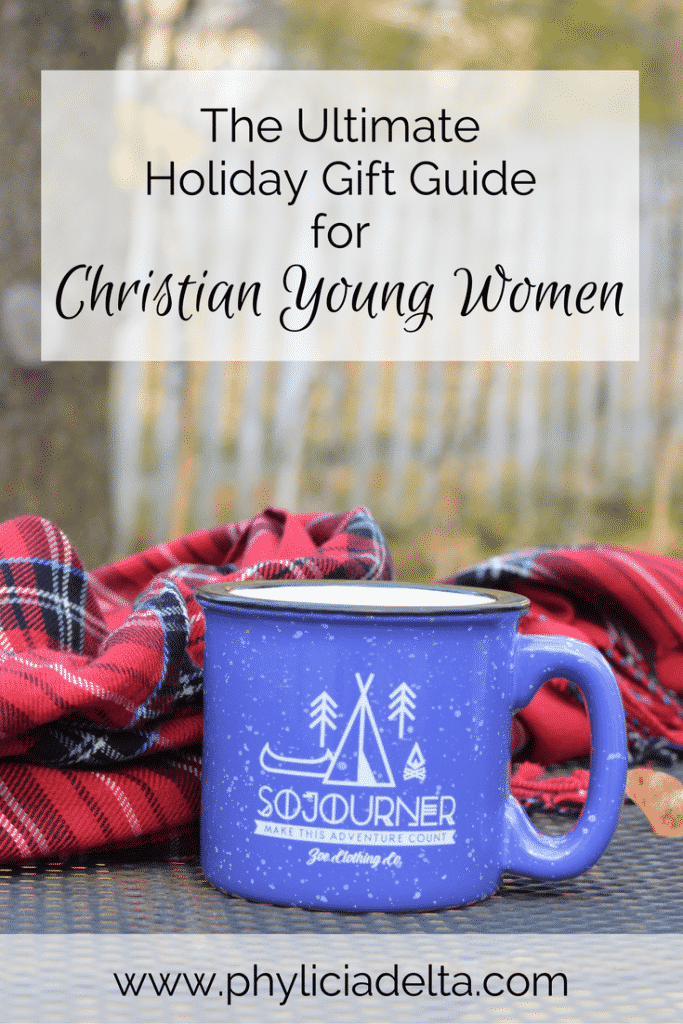 The fact that I'm thinking about Christmas gifts this early in the game says something for how I've grown in the last two years. I'm very much a "last minute" shopper! As I reviewed some products this fall, I realized that other Christian women might enjoy the items I'd discovered. Since I'm frequently asked where I buy my coffee, Bible, commentaries, and clothes, I thought – why not compile a holiday gift list from my favorite items?
This post contains affiliate links. These are links to my personal recommendations on Amazon. If you buy through the link, it gives me a commission at no extra cost to you – but helps fund the maintenance of my site!
This is by no means an exhaustive list (I'll need a separate list for books alone!) but it highlights some of my favorite products and companies of 2016.
1,Chunky Crochet Infinity Scarf by The Little Copper Fox
Brittany crafts some beautiful pieces for her Etsy shop but this one is my favorite. I have a big appreciation for crochet work – partially because I love the look and also because I can knit, but fail miserably at crochet! Check out her full store at the link above.
2. "Be Still" Classic Wrist Band by MudLove
Buy from MudLove and you help bring clean water to Africa. I love, love, LOVE this wristband reminder to "be still". If you have no problem being still, no problem – there are plenty of other wrist bands to choose from! Peruse their stock in the link above.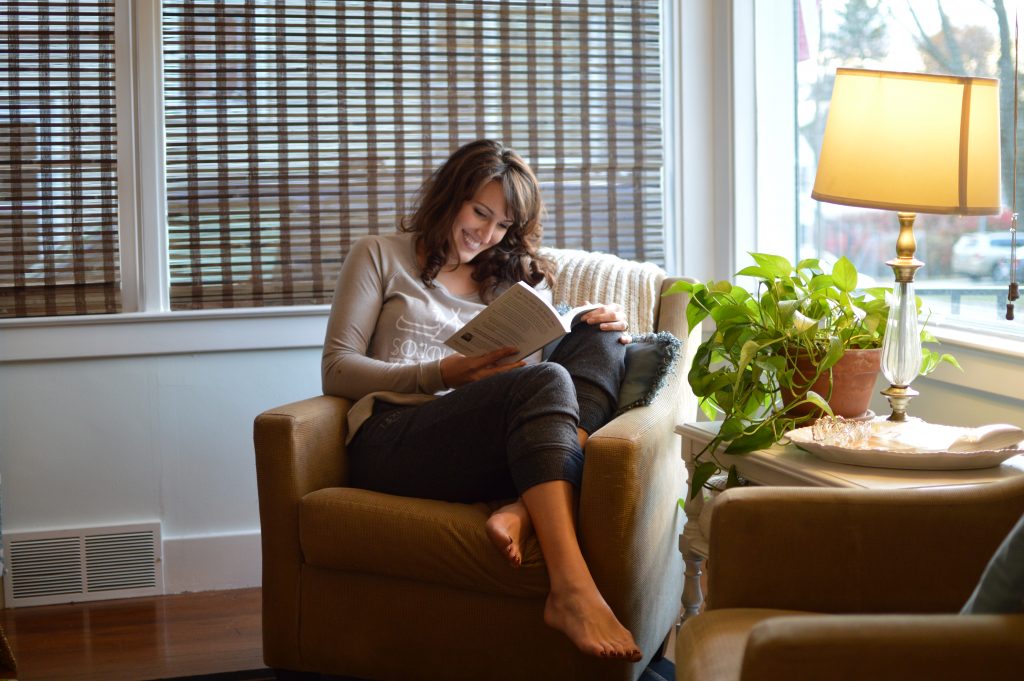 3. Ladies Jogger and Sojourner Eco-Jersey by Zoe Clothing Company
You'll see several recommendations for Zoe Clothing Company products in this list. I specifically partnered with Zoe because their message strikes the heart of my mission: to live as set apart people in a broken world. All of Zoe Clothing Company's products are designed to reflect gospel truths.
I'm often asked what I wear to run since I don't wear yoga pants without a long shirt or tunic (and generally don't wear them to the gym at all). These joggers are my new FAVE workout/relaxing pants. They are the softest I've ever owned and loose enough to be worn in public with dignity (not that I support going to the grocery store in sweatpants, but you get the picture). They have front pockets as well as one rear pocket, a draw string and the Zoe logo on the right hip.
This eco-jersey is currently my favorite shirt. I am NOT a sweatpants-and-sweatshirt girl; I didn't even own a real t-shirt until I went to college. Not into the casual life. But this shirt carries a great message, a nice cut and it's comfy.
For the next three weeks, use my discount code, "Phylicia", on any Zoe Clothing Company products for 25% off!
4. Honduran Medium Roast Coffee by HOPECoffee
I recently started ordering my coffee as opposed to buying it in-store, and I wish I'd discovered HOPECoffee sooner! When you buy their coffee (which is cupped for quality and is special grade), you also support the work of farmers in the Honduras and the churches they attend.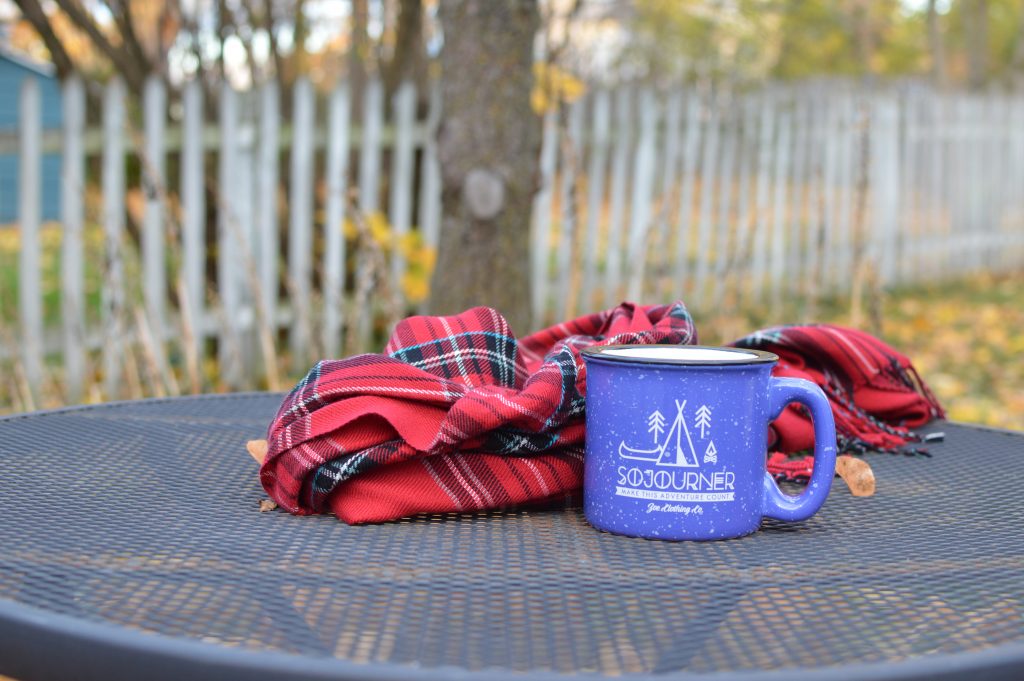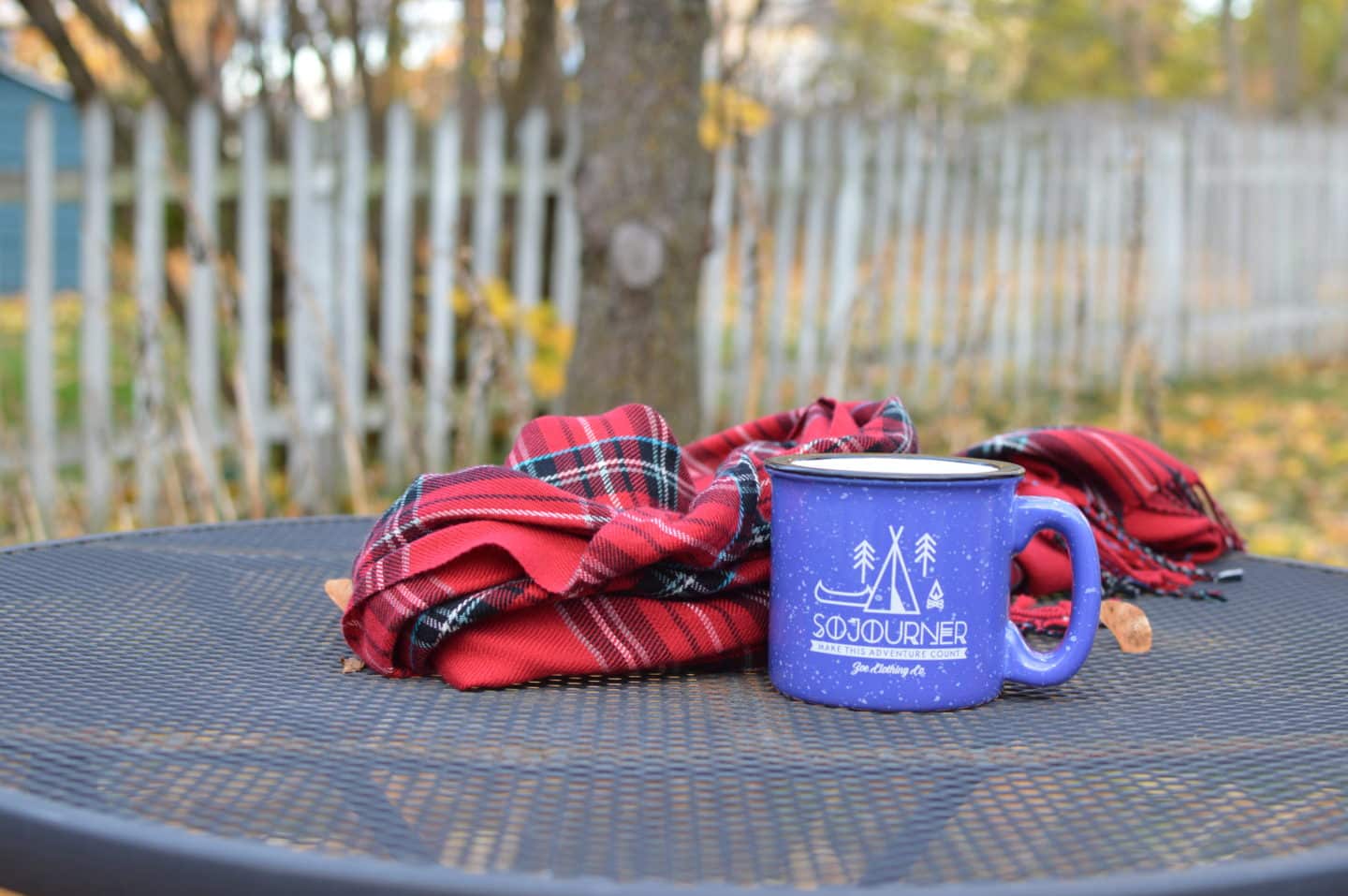 5. Sojourner Mug by Zoe Clothing Company
Another favorite from Zoe Clothing Company: my Sojourner mug! I'm pretty fussy about mugs, and since my all-time favorite broke last year (Josh painted it for me on a pottery date – my heart shattered with the mug!) I've been in search of a replacement. This mug is heavy duty and easy to hold. I love the "campfire" style and the message it sends. It's a perfect addition to your HOPECoffee purchase!
6. Make It Happen Book and Journal by Lara Casey/Cultivate What Matters
My best friend bought me Make It Happen for Christmas last year. I've read it twice, and as an avid follower of Lara's blog and buyer of PowerSheets, I can attest to the transforming power of her work. I recommend this book to every woman! I don't have the journal, so there's a reason to buy it and let me know your thoughts.
This is the exact notetaker's Bible that I use and love. Every time I post a picture of it on Instagram, people ask where I got it – so here you go! Each page has standard cross references and basic notes, and the passages are bordered on all sides with a two-inch margin for notetaking. The version is Holman Christian Standard.
8. NIV Application Commentary Series
This is hands down my most recommended commentary series. Each commentary is authored by a leading theologian, and since each author is an expert in that specific book of the Bible, you are guaranteed a "rightly divided" look at Scripture. I used this series for research when achieving my religion degree. I'm on my way to the full collection – slowly but surely!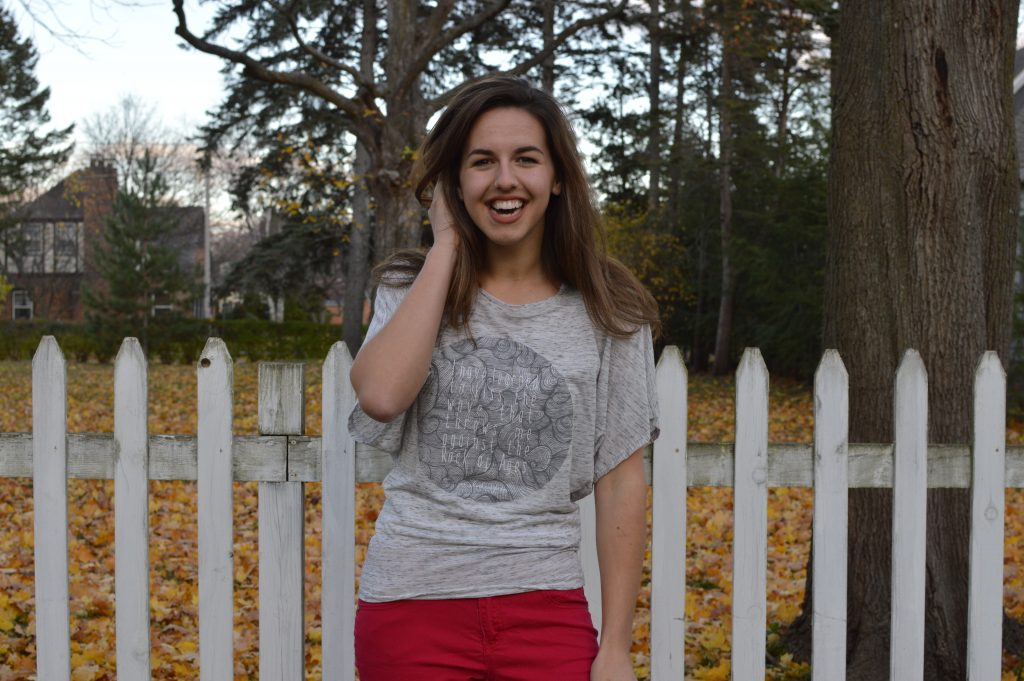 9. "Kiss the Wave" Spurgeon Quote Shirt by Zoe Clothing Company
I absolutely love the quote on this shirt: "I have learned to kiss the wave that throws me against the Rock of Ages." This shirt is a draped batwing style in heather gray. After my sister modeled it, she stole it – if that tells you anything.
10. Rainbow Market Tote by JunaBug's Corner
Two reasons I love this tote: first, I know the seamstress (and have several burpcloths she crafted), and second, it's an adorable way to achieve the zero waste lifestyle I try to maintain! She has several alternative colors available in her Etsy store as well as aprons and baby clothes.
11.  Michigan Love Pillow by The Cort House
The art that spills out of The Cort House continues to astound me. Just when I think one design is the best yet, she comes up with another even better one! If you're a Michigan resident, The Cort House pillows are a must. Each pillow is handcrafted and truly the highest quality. You can find them in stores statewide or can visit her Etsy store.
12. "Grace > Perfection" Long Sleeve Shirt by EllyandGrace
Ever since I saw this shirt on EllyandGrace's Instagram, I've thought it was the cutest way to remind ourselves of an important truth. She also stocks other products rooted in biblical concepts – such as her biblical woman #squadgoals shirt.
13. Feathery Fern Earrings by Ten Thousand Villages
I first heard about Ten Thousand Villages in Pennsylvania, when I lived right down the street from their office. All TTV products are ethically sourced and crafted using local materials, supporting the craft of village artisans. I had such a hard time choosing which pair of earrings to spotlight, so be sure to check out their inventory!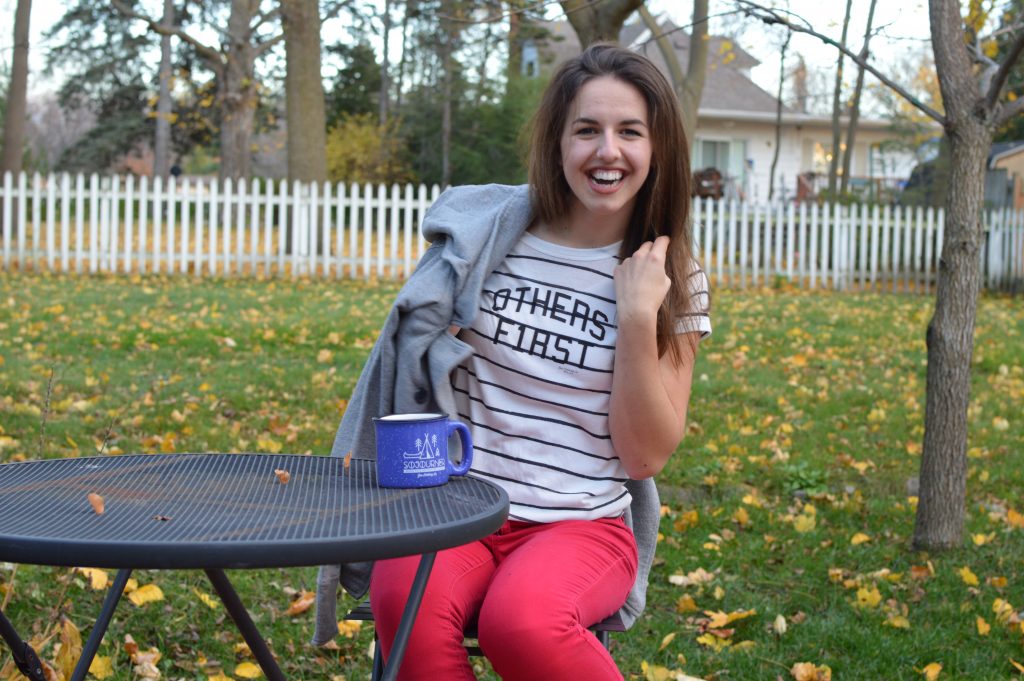 14. "Others First" Shirt and GunMetal Heather Pea Coat by Zoe Clothing Company
Two more gems from Zoe Clothing Company. The Others First shirt is insanely soft, and the pea coat is perfect for casual outings and layers. The pea coat is definitely designed for warmer winters than we get here in Michigan, so if you're in a southern state – you're in luck! I'm doing a giveaway on my Instagram for both these items! Head on over to my profile to enter to win, and head over to Zoe Clothing Company to check out the rest of their products. DON'T FORGET: use the discount code "Phylicia" at checkout for a 25% discount on non-sale items!
Do you have an Etsy store, a favorite book or a product you love? Let me know! I love to learn more about up and coming brands and products that share my gospel centric mission.