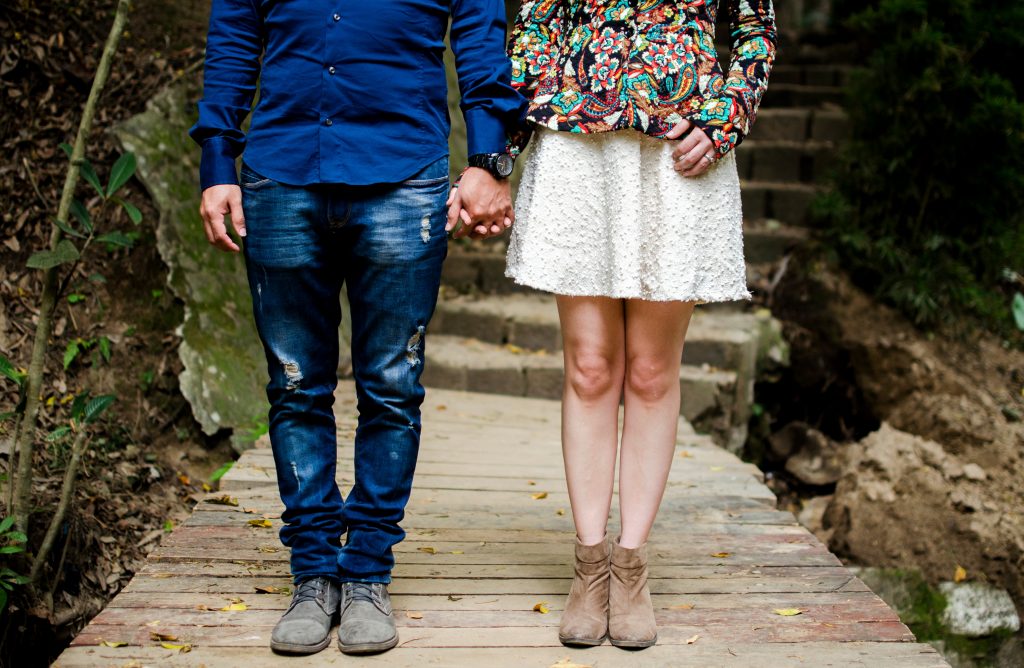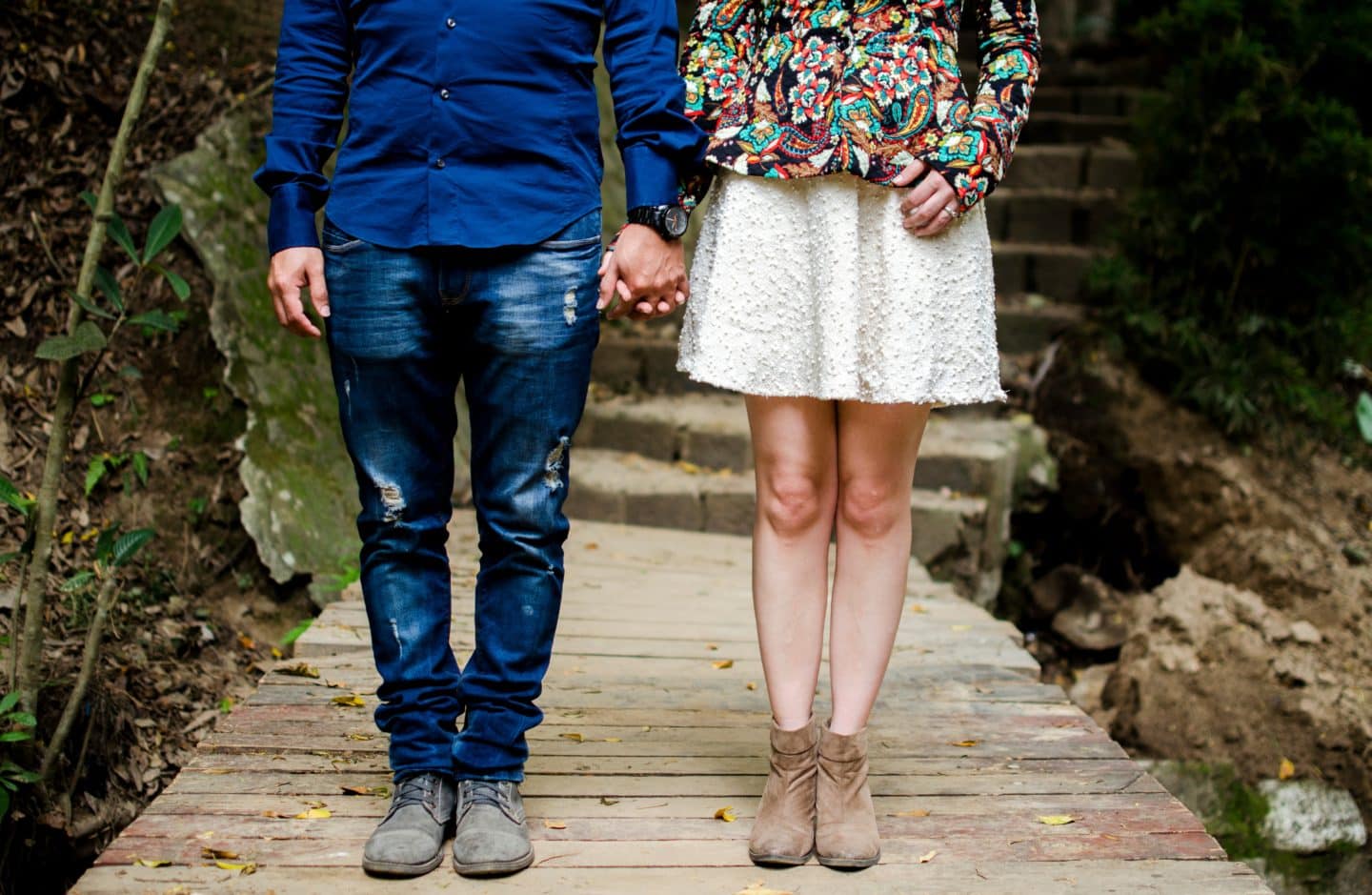 There's no easy answer for why some people get asked out and others don't. But as I've studied why some girls are asked out more often than others, I finally wrote the post I've been putting off for a very long time. I think there are some questions we need to ask when we don't get asked out; questions I asked in my own single years.
But before I dive into these questions, let me say this: I know that many guys in today's world don't initiate. I'm also aware that godly men are rare, but there are just enough in the world for God to work with. I'm not addressing men in this post, but I acknowledge their part in the dating equation.
So why do some girls get asked more than others? Personally, I think it's a combination of personality, location, and walk with the Lord. I also believe that this is an issue that is both under your control and in the hands of God. Like many decisions in life, God opens doors of opportunity – but if we choose to behave in such a way we miss that opportunity, that's on us.
So if you're the girl who never gets asked out, ask yourself the following five questions.
Am I Walking in the Revealed Will of God?
Relationships are not a carrot on a stick used by God to motivate obedience. But if you aren't walking in step with God, following His Spirit and submitting to His leadership, your relationships will reflect this. Perhaps you've been waiting around for a relationship to determine God's will for your life – when God's will is already in front of you. The will of God has been revealed to you through His Word. But if you don't immerse yourself in it, you'll never know what His Will is.
If you're not getting asked out, God may be calling you to a deeper relationship with Him. He might know that dating would distract you even more from His presence. Ask yourself: Am I walking in the will of God as revealed in Scripture? If you don't know what that is, check out these verses:
"…be joyful always, pray continually, give thanks in all circumstances, for this is God's will for you in Christ Jesus." (1 Thess. 5:16-18)

"It is God's will that you be sanctified; that you avoid sexual immorality." (1 Thess. 4:13)

"Whoever wants to be my disciple must deny herself daily, take up her cross and follow Me." (Luke 9:23)

"Therefore be careful how you walk, not as unwise men but as wise, making the most of your time, because the days are evil. So then do not be foolish, but understand what the will of the Lord is." (Eph. 5:15-16)
It is foolish to ignore God's will when it has already been revealed to you. At the bare minimum, His Will is for you to be a daily follower of His person. This will manifest itself through your character. You'll be joyful, you'll pray continually, you'll give thanks (even in singleness), you'll avoid sexual sin, and you will walk with wisdom. The first step to meeting God's kind of guys is aligning your will with God Himself. As you make this a priority, you'll have the clarity and wisdom to make positive relationship decisions.
Am I Stewarding My Body Well?
In one of my interview sessions with a group of Christian men, I asked: "What role does appearance play in dating?" All of the men stated that while attraction was a factor, they were not quick to judge a woman by external appearance. However, they were much less likely to ask a woman out if her appearance reflected spiritual negligence.
Men are visual, and the first impression is important. This doesn't mean guys only want girls who look like a models (a myth I debunked in this post). It means men are drawn to women who confidently and expertly steward their bodies to the glory of God. To the men I interviewed, a lack of physical discipline and decorum was a reflection of an inner, spiritual problem. They were also concerned about the long term effects: If a girl won't discipline herself during her single years, how will she do it when she has three kids? This topic goes for BOTH genders (and the guys acknowledged this).
Not every girl grows up knowing how to take care of her body. Things like choosing clothes for your body type, picking colors that flatter your skin tone, applying natural makeup, styling hair, and honoring your body through fitness and food are all things you can learn! The world puts an overemphasis on these things, and the church overreacts by treating them like they don't matter. Neither is right. Inner beauty is of utmost importance, but women were created with a desire to be beautiful. God Himself is the author of physical beauty, and we – the temples of His glory – should reflect that truth, but not idolize it.
[Read More: 5 Reasons I Prioritize My Appearance]
Am I Passionate About Being Alive?
What makes you light up? Are you happy to be alive as you are, where you are?
Confidence and joy are two of the most attractive qualities in a person. A woman might not look like Barbie, but if she's confident and full of life, guys are drawn to her. They want to be around her. They want to make her laugh.
A lot of girls would love guys to be drawn to them this way, but it doesn't happen. That's because you can't force passion. When you're in love with Christ and where He's taking you, the excitement and potential in each day will just – spill out of you. Every day is life-giving, even when things are hard. Sound impossible? It probably is – apart from Christ.
If you're a downer about life (particularly if you're vocal about it) you might as well wear a sticky note that says "Don't Date Me" on your forehead. Before even thinking about a relationship, the real issue needs to be addressed: Why don't you have hope? Where is your purpose? Both of these things are available to you today in Christ Jesus! If you follow Christ, your life has incredible purpose.
"And we know that for those who love God all things work together for good, for those who are called according to his purpose." (Rom. 8:28)

"I cry out to God Most High, to God who fulfills his purpose for me." (Ps. 57:2)
Through Jesus, you are called according to God's purpose. He will define that purpose for you as you seek Him and ask. And when you take hold of His intentions, you can't help but overflow with passion for life!
Am I Putting Myself In a Position to Get Asked Out?
The Christian dating scene has failed women in two major ways. First, it perpetuates the absurd idea that men must do all the pursuing, including any show of interest. Second, it upholds the cultural idea that attraction is always necessary for a relationship to begin.
Men are wired to pursue, and relationships work best when men do the chasing.  But unlike the flirtatious woman demonized in dating culture, Christian women have the reverse problem; they're not "too available" – they're too unavailable. Rather than give guys a sign of interest, engage with the opposite sex and put themselves in a position to meet godly men, girls wait for guys to show all the interest, take all the initiative, and do all the work. That's a lot to expect of a man – even a great one!
Some men are naturally outgoing and driven, and for them the traditional model works well. But there are a lot of amazing, godly men who aren't that bold (but may just be the kind you'd want to marry). They may want to talk to you, but are terrified to take that first step. That's why it is in your best interest to engage with the opposite sex even when it's uncomfortable. Yes – even if you're an introvert.
For those questioning the biblical support for "putting yourself out there" I've got plenty – here's an entire post about it.
Secondly, if you're only willing to go out with guys you are immediately attracted to physically, you're severely limiting yourself. Just as women don't like to be judged by outward appearance, neither do men. And the amazing thing is this: Attraction grows with intimacy. As you know someone's character, they become beautiful to you. This doesn't mean you should marry someone you can't stand. But it does mean you should be picky about things that actually matter, and maybe give a guy a chance to see if his character outweighs your first impression.
Need proof? I went out with several guys I wasn't attracted to. I married one of them.
Do I See Singleness as a Burden or a Training Ground?
Finally, how do you see your singleness? Your attitude toward this season isn't a secret. It is visible to everyone around you.
Singleness is like every other season of life; it has benefits and it has trials. We can look at each season through a lens of duty and despair, or we can acknowledge the powerful work God is doing here. As C.S. Lewis so wisely said:
"If you think of this world as a place simply intended for our happiness, you find it quite intolerable: think of it as a place for training and correction and it's not so bad."
Your single season isn't just for your happiness. It's a place of training for what's coming next. It's your time to embrace God's will, to steward your Temple, to find passion and purpose. Trust God's timing in this season and steward your character well. Prepare your heart for a "someday" date by bettering the person Christ made you to be. And when you get asked, that first date will be all the more rewarding!

Related: