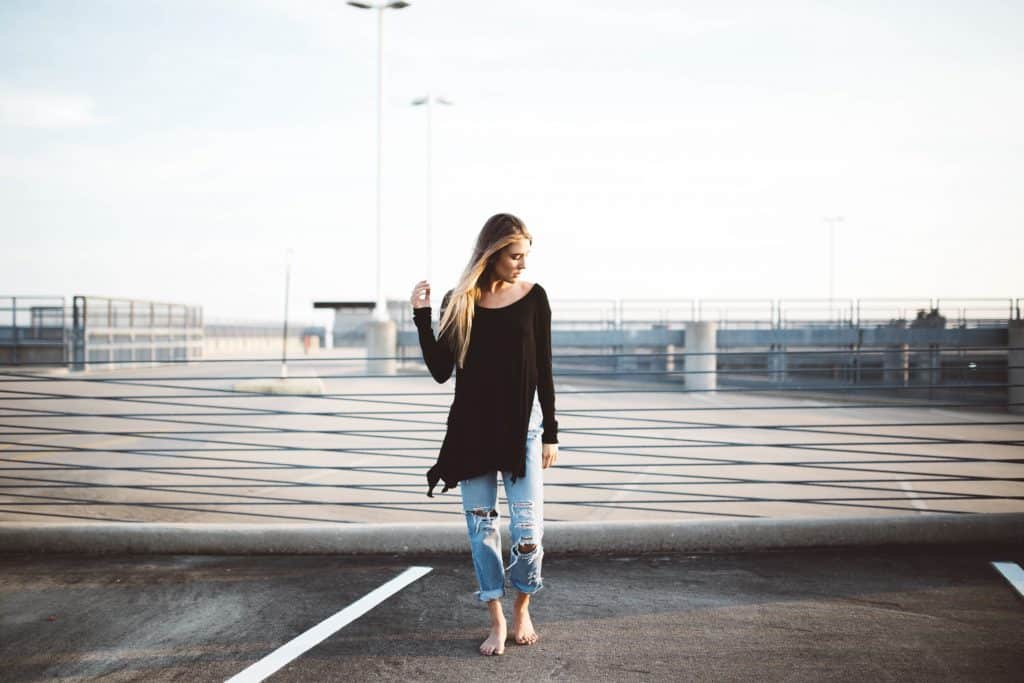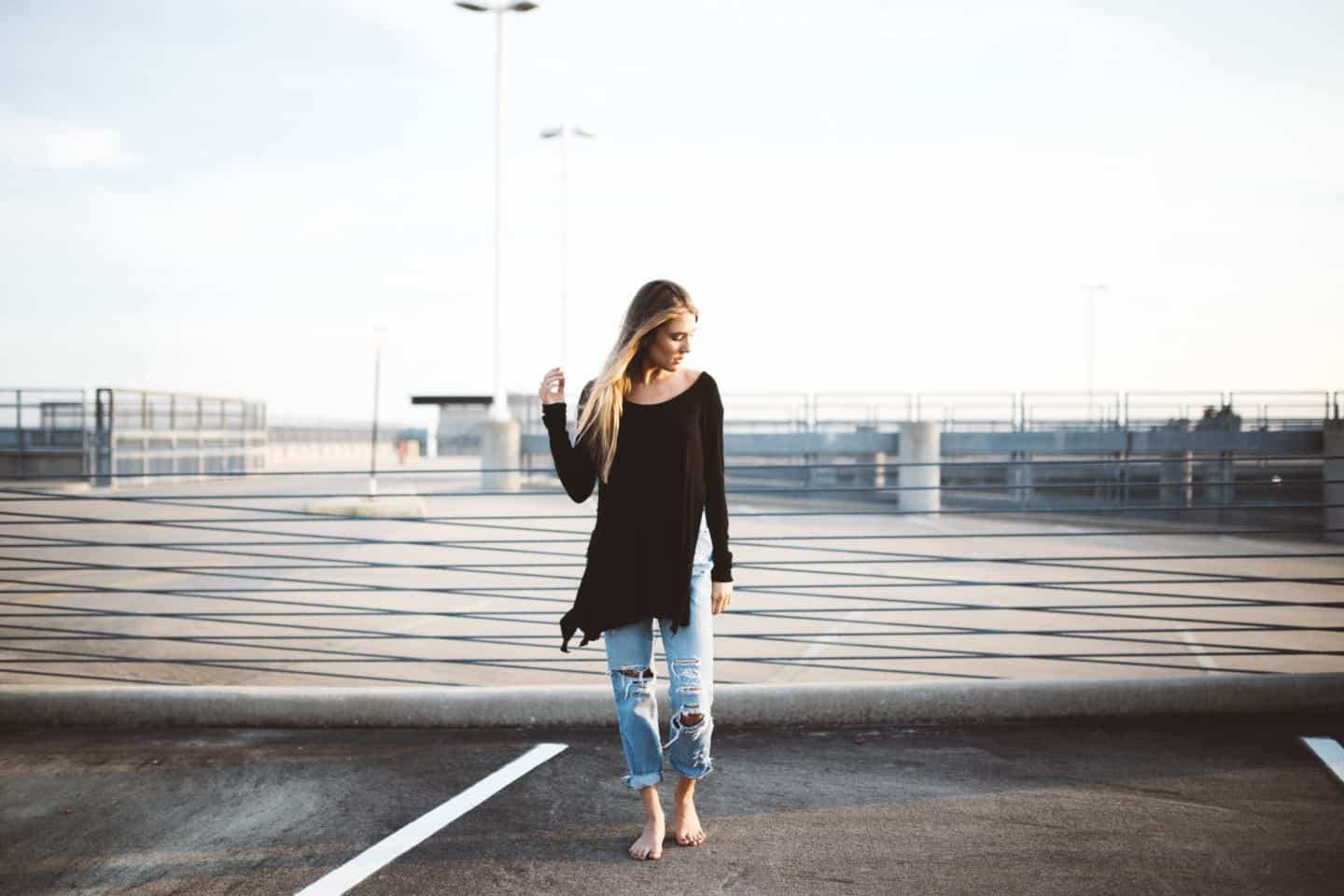 Thanksgiving is right around the corner. Maybe you've spent the month doing a Bible study on giving thanks or posting "30 days of thanks" on your Facebook feed. Giving thanks is an excellent way to defeat discontent and focus on the Lord's provision, but sometimes we fail to thank God for the things He's given that we don't actually like.
Singleness is a tough season. So is marriage. There are difficult seasons of poor health, financial loss, and unemployment. In all of these, the true test of our gratitude is whether we'll look up from our circumstance and find something for which we can give thanks to our gracious God. So if you're struggling to be grateful for your single season, here are five "starter thanks" to practice this week (and every day after that).
You can thank God for your singleness because:
You are being sanctified.
Now may the God of peace himself sanctify you completely, and may your whole spirit and soul and body be kept blameless at the coming of our Lord Jesus Christ.  (1 Thess. 5:23)
In a recent live video on my Facebook page, my sister and I discussed what sanctification looks like in singleness and marriage. I find it far more sanctifying to be married than to be single, and count this as one of the reasons God led me to marry relatively young. My sister, however, is drawn further into holiness through her singleness. The level of trust she needs in this season is forming her into the image of Christ.
Your own single season serves the same person. Every life experience God allows is meant to grow us up in spiritual maturity. As Paul wrote to the church at Thessalonica, "the God of peace himself will sanctify you". That's incredible! God Himself is refining your character in this season. That's a big reason to stop resisting the wait.
You have incredible freedom.
For freedom Christ has set us free; stand firm therefore, and do not submit again to a yoke of slavery.  (Gal. 5:1)
Another big opportunity to be thankful for is the freedom of singleness. Many single women take this for granted. We like structure and predictability, and the sheer magnitude of options in our single years can be paralyzing. We like to think that a relationship would give us direction – some sort of path to walk into the future. But faith requires stepping out of the boat into the path of impossibility, letting God support you each step of the way.
This freedom is an incredible blessing. At no other time in your life will you have the mobility that you have now. Don't take it for granted – be grateful!
You have God's complete attention.
Keep me as the apple of your eye; hide me in the shadow of your wings…  (Psalm 17:8)
It's true that God is present in every season of life, but the single girl needs this reminder. No matter how many (or few) guys give you attention, God's eyes are on you. He knows His purpose for your life and He is waiting for you to align yourself with His plan. His righteous right hand is always available for you to take.
One of the speakers at a conference I attended pointed out something powerful about Psalm 17:8 (above). The Hebrew word for "apple" means "circular object". When God says you are the "apple of His eye", He means you are in the pupil of His eye. You are in the center of His vision. God has not forgotten you. His attention is on you, but if you never look Him in the face, you'll never experience the magnitude of His love. Use this season to make that a priority.
You're learning what to look for in a man.
Blessed is the one who finds wisdom, and the one who gets understanding, for the gain from her is better than gain from silver and her profit better than gold.  (Prov. 3:13)
Perhaps you've been single for a while. Think back to a few years ago – what kind of guy would you have dated? How have you matured in this season of waiting? Singleness is not a holding pattern. It is one of the most productive seasons of your life – if you live it well.
When I first wanted a boyfriend, I was completely ill-equipped to have one. I would have been the most clingy, needy, immature girlfriend on the face of the planet. By the time I started dating, I was much more mature in my approach to relationships. God knew I needed growth before I could handle being in a relationship. He taught me what to look for in a man, when to break up, and where I needed to mature further before I'd meet "the One". He's doing the same for you.
You're being equipped.
For though we walk in the flesh, we are not waging war according to the flesh. For the weapons of our warfare are not of the flesh but have divine power to destroy strongholds. We destroy arguments and every lofty opinion raised against the knowledge of God, and take every thought captive to obey Christ. (2 Cor. 10:3-5)
You can thank God for your single season because you are being equipped for His purpose. These days are your training ground! Each day you draw near to the strength and wisdom of God, you're investing in your future.
Your influence as a single woman is more far-reaching than you know. You might feel like you don't have much to offer, but as you submit the little you do have to the hands of Jesus, He will multiply that offering to meet the needs of many (Matt. 14:13-21). But you have to lay this season in His hands and leave it there.
When Aunt Jennifer asks you if you have a boyfriend this Thanksgiving, don't let it discourage you. You have a secret strength – one between you and the Lord. Your singleness is powerful. It is purposeful. And you can give thanks for it.