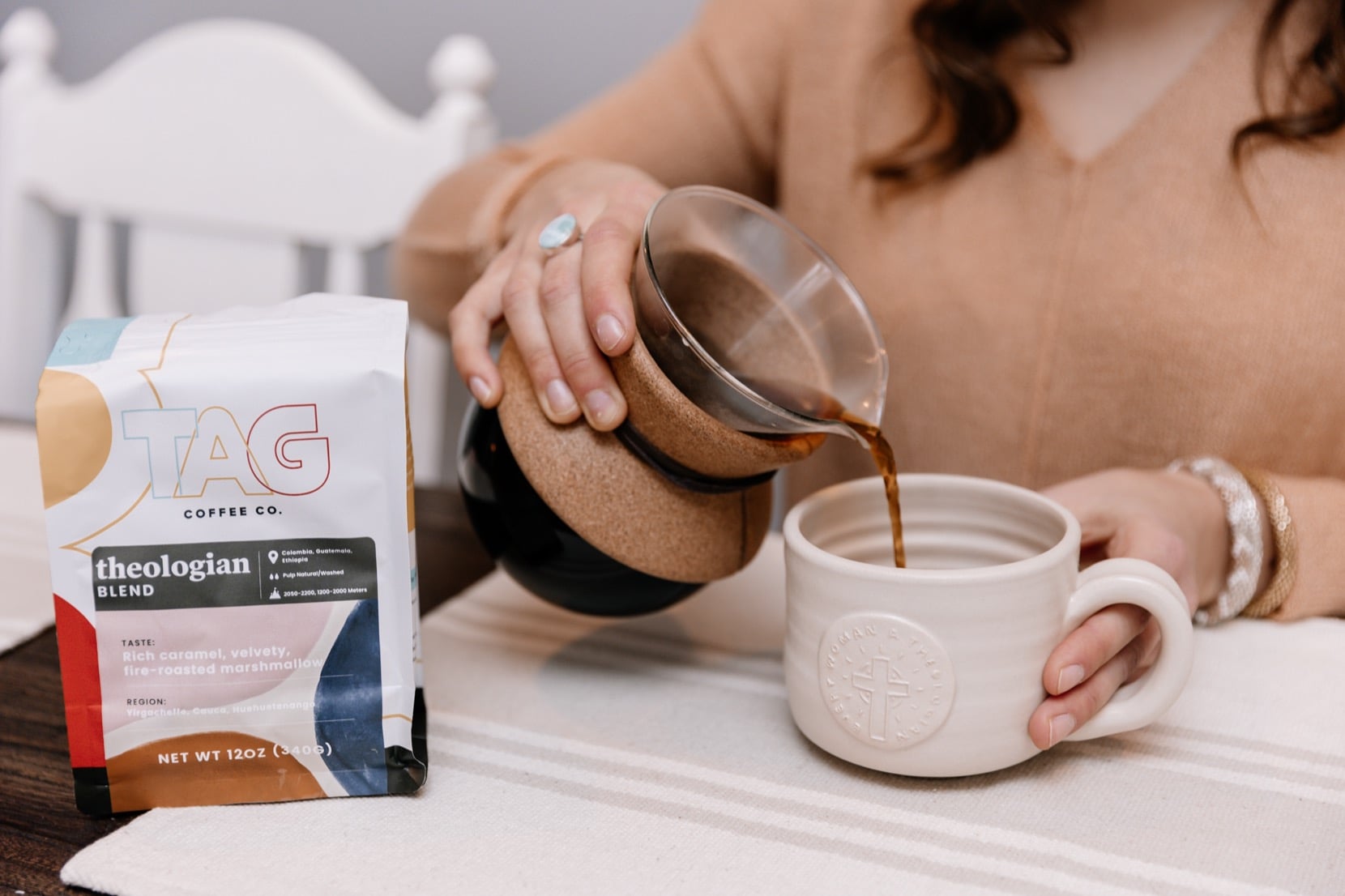 Phy's Monthly Coffee Hangout
Join me for my monthly coffee hangout club and let's have coffee together! Not only do you get a mug and bag of coffee your first month, but each month you'll get a bag of freshly roasted coffee, and access to a special group call with me where we'll discuss theology, answer questions, and more!
Month 1: Mug + Coffee + Exclusive Group Call

Month 2+: Coffee + Exclusive Group Call

The Coffee is a roasty-toasty blend of Ethiopian, Colombian, and Guatemalan coffees– an early morning blend to go with your deeper dive into the book of Revelation.
A Note From Phy:
I'm so excited to be able to offer this monthly coffee hangout because it allows me more personal time to connect with you! I'm really looking forward to our group coffee chats and Tag Coffee hooking us up with a great roast! Plus, your first month, you get our newest mug with your coffee!
Handcrafted dinnerware takes a little more TLC to extend the life of your dishes. Our ceramic products are microwave and dishwasher safe, with just a few stipulations. Do not place over direct heat. Avoid extreme temperature changes and high heats. We recommend caution with oven use: place ceramic piece in cool oven and bring up to temperature with the oven, no higher than 400°F.
For dishwashing, we suggest avoiding more acidic and abrasive detergents, such as Cascade and Lemi Shine, which can cause unnecessary wear on some of our glazes. We recommend gentle, environmentally-friendly detergents like Planet Dishwashing Detergent and Seventh Generation. To remove marks left by silverware, we recommend using Bar Keepers Friend.
Free shipping on ALL orders over $80!