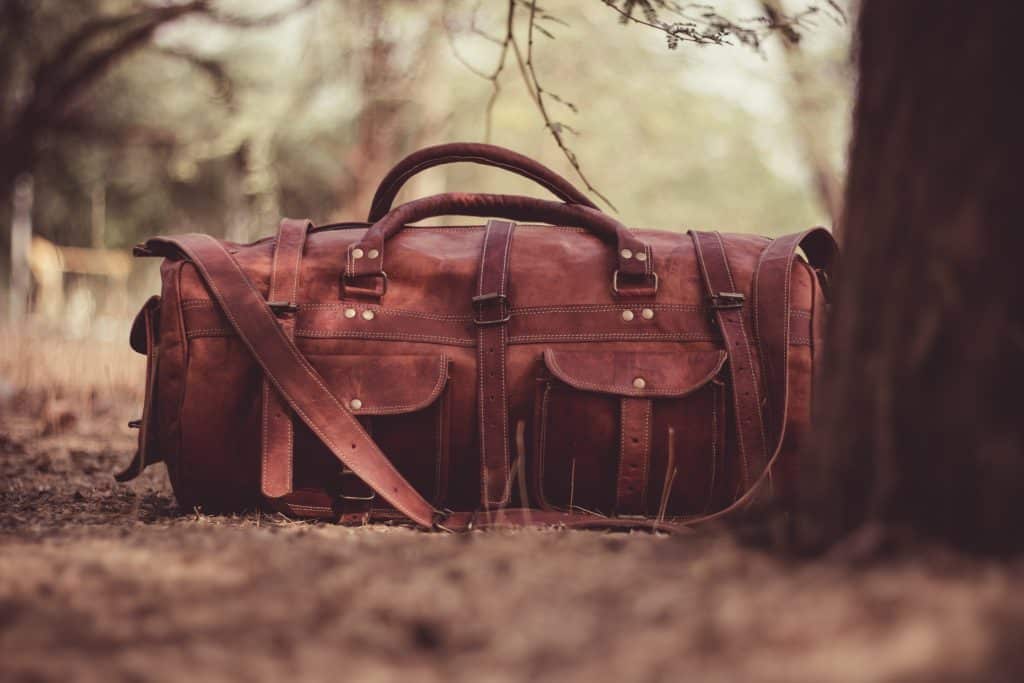 Being married when your husband travels is tough. The first two years of our marriage were spent with an irregular schedule, the aforesaid traveling husband, and me working full time while also finishing my degree. If your husband travels, chances are you've run into loneliness, boredom, and the usual catastrophe that waits until he's gone to arrive.
At the writing of this post, Josh's work called him away on short notice anywhere for two days to two weeks at a time. In fact, he left on business the day after we returned from our honeymoon, and I was alone  for a week! He barely made it back for Valentine's Day – but he did. We are grateful for his job. But that doesn't make it any less difficult.
We knew when we were married that this first year would be a tough one.  More recently, he got a call inviting him for additional training in North Carolina – for two weeks.
We are very intentional about how to deal with extended times apart. We text frequently, sometimes call at night, and send each other sweet emails. But in evenings he may go out with his coworkers or be at the gym, so I quickly learned that I needed to make the most of my time without him so I could make the most of our time when he got back. And it can be hard! Especially when your guppy dies and your garbage disposal eats you.
Here are a few things I learned in the years I've spent with a traveling man:
1. Have God – and a hobby.
I'll be honest with you: I can be quite content working by myself, undisturbed and independent. In fact, Josh had to deal with an exorbitant amount of independence when we first started dating!  But as we learned to love one another, I learned to mold my identity to the benefit of our relationship rather than to its detriment (and am still learning daily). I've written often on the importance of building your identity within a relationship – not being so wrapped up in a person you no longer have pursuits of your own. Josh's absence has kept me on track with this.
My relationship with God is the keel to the ship of my life. He keeps me balanced and headed the right direction, because I know that regardless of life's hiccups, He is still in control and will guide me the right way. So when my husband is gone, I still have my God. God is the connection between myself and Josh – like a string that runs from my heart to his regardless of distance. In Josh's absence, I have our mutual Father, and that comfort supplies the strength I need to be alone for long periods of time.
Secondly, I have a lot of hobbies and interests that keep me busy! I love to cook, write, work out, read, and sew. I don't have time for all these things when Josh is home, since we like to spend time together doing 'couple stuff'. So his business trips provide time for me to try new recipes, blog, finish a book or two and try my hand at a project. I'm also a member of the local Junior League which does outreaches for women and children in our area, and co-lead a bible study through our church. Enhancing my home, or serving outside of it, has disintegrated my loneliness better than any other remedy I know!
2. Make a shortlist of Pinterest projects to do while you're alone.
You know that board of 136 pins you 'read later' but never try? This is your chance! If you have kids, bring them along side and teach them a new craft, or give them a craft of their own while you use your sewing machine. Maybe it's that new list of homemade cleaning products your want to assemble and try (that's on my list!) or the crockpot mozzarella cheese you aren't sure is going to work. These projects are perfect for lonely times because you can focus on making something productive while being of no inconvenience to your husband's schedule and needs.
Some day-long (or hour-long) projects I have done were to make stockings for Christmas, our ruffled tree skirt (this was over a few days), homemade laundry detergent, and a box of birthday and greeting cards I made ahead of time for the next few months. Not only is it satisfying to make the most of my time, Mr. M is always so proud of me! Double reward!
3. Knock out the difficult tasks.
Do you hate a certain chore in your home? I do. Folding laundry.
Since I can't stand it, I try to make it fun and do it while Josh travels (while he is here, I might bribe him to do it for me!). I'll put in a movie and fold the laundry while I watch. I'll also make a list of the annoying chores I put off over and over: hand mopping the tile, scrubbing grout, cleaning carpet stains, cleaning the shower, and so on. If I get these out of the way while Josh is gone, not only do I feel better but when he gets home, I have more time with him and he has a clean house!
4. Stay connected to your girlfriends.
When I got engaged, I took my bridesmaids aside and made them promise to never let me become a woman who forgets her friends once married. Of course, I prioritize my husband and home above all, but that is no reason to abandon the women who have been so faithful to me over the years!
The truth is, how we treat our friends in the good times, the easy times, will come to the surface in the hard times. If we don't invest in our girls while our husband is in town, they will be much less inclined to run to our side when he's gone! I'm blessed with fabulous sisters and wonderful friends of all ages, and it has been such a blessing to have them around me when Josh is out of town. Their company is my encouragement and gets me laughing, taking my focus off any loneliness.
5. Prepare a haven for his return.
This is the most fun. The last two days before his return I excitedly get the house in order, plan his meals, and maybe even make a dessert for that night (we are largely a dessert-free home)! I'll make sure everything is clean and 'fancy up' our dining table with my nicer settings and linens, light candles, and make sure I look my best. I know he loves to come home to a beautiful home and a beautified me.
For all the years I looked forward to being married, one quote really pricked my heart:
"Let the wife make the husband glad to come home, and let him make her sorry to see him leave."
It is my delight to make a haven for Josh return because it is his delight!
Being a 'work widow' can be very hard, but Josh and I see it as a blessing. The first two years of our marriage are when we paid our dues. His willingness to go on short notice builds rapport with his company and makes him a trustworthy employee. While I wish I could keep him, it would be foolish of me to hold back my husband at the cost of his career, which is our future. Our circumstance proves that I cannot depend on my husband for my emotional and spiritual well being. I need to be able to stand with God on my own two feet. If I can't be strong on my own, I can't be strong together with him.
It makes these moments I have him so much sweeter.