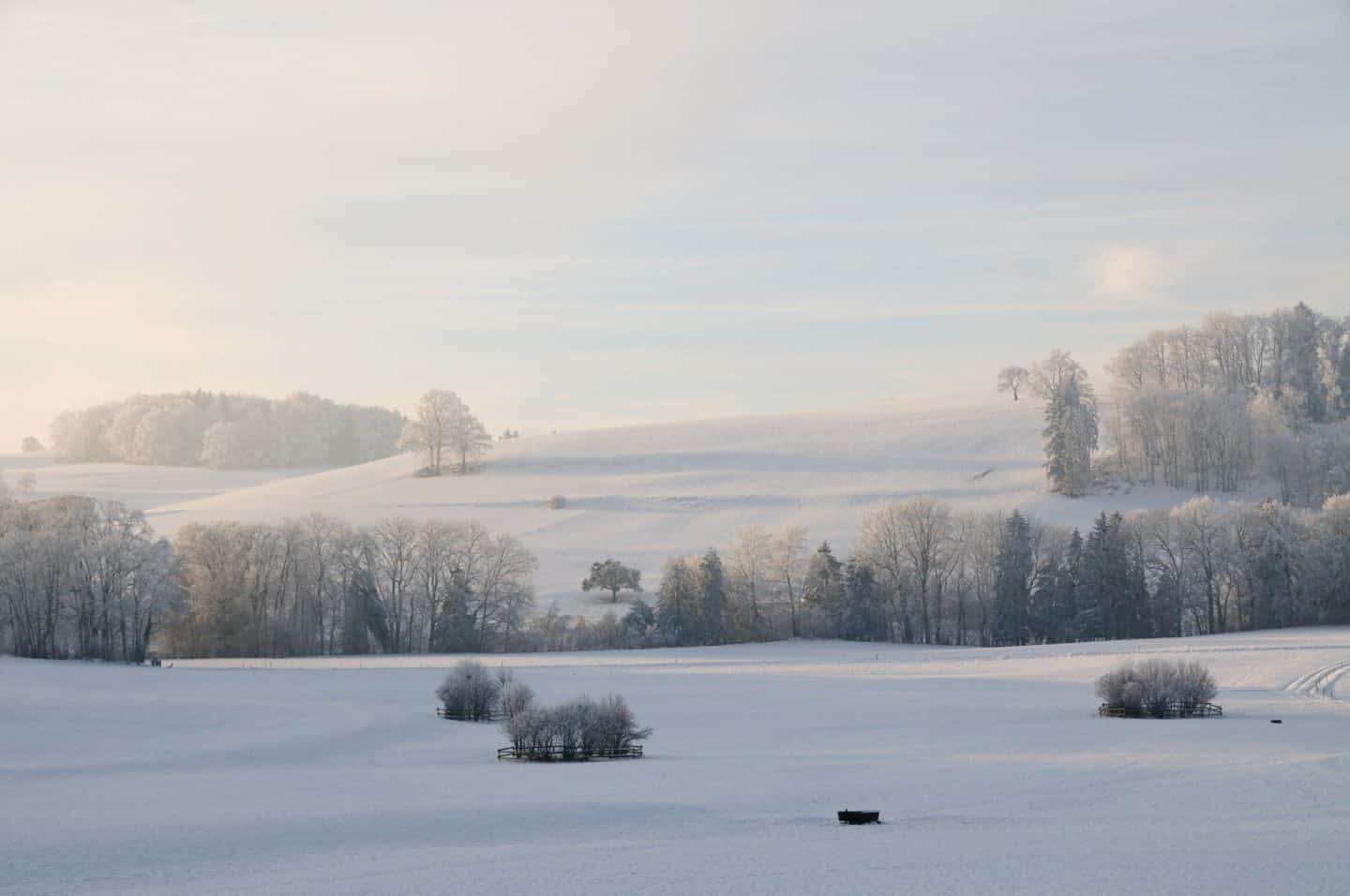 February in Michigan is one of those in-between months where people start complaining about the length of winter (let's be real: that's every month of winter in Michigan!). Since we can anticipate a solid nine more weeks of winter, possibly more, we have to get creative in February when it comes to activities and making the cold more liveable.
I totally missed January's "favorites" post so I hope this one makes up for it! These are just a few things I've been using to make it through the long, dark, winter days.
George Knight's Commentary on Leviticus
Last time I read through the bible chronologically I used this commentary, and I was so excited to get it back out as I read through Leviticus again this month. The way Knight articulates the principles of Leviticus really makes the book come alive. It's a small, short commentary and his writing is simple. If you struggle with Leviticus, scroll down my home page to read the post I wrote about it a few weeks ago! And in the meantime, I suggest picking up a copy of this commentary on Amazon.
Gluten Free Pancakes & Tim Horton's Coffee
I am in love with pancakes and waffles. If waffles were a man, and I were still single, I'd be seriously considering a proposal. I have two favorite gluten free pancake recipes: One is from the Trim Healthy Table cookbook – the chocolate chip pancake recipe on page 341. The other is a gluten free pancake mix I got at Aldi. This one is not ideal for THM and definitely isn't Paleo, but it's still yummy in a pinch. I eat them with a little butter and Michigan maple syrup. My ultimate favorite, though, are chocolate protein Kodiak cakes – to which I add some Truvia for extra sweetness. Here's what they look like.
I quit caffeine shortly after having Eva, but there was no way I was giving up coffee. So I began to hunt for the best decaf options. I was disappointed to discover that most major coffee brands don't make a decaf version, or at least one that I like. For a long time I used Eight O'Clock, until I discovered that Walmart sells Tim Horton's brand! Any northerner or Canadian knows that Timmie's is the best – and they sell decaf! Here's a bulk version of it.
Ask Anything Monday
Every Monday on my Instagram I host a weekly Q&A show. Readers DM me their questions on any topic and I answer live throughout the day. The show has become so popular I get a minimum of 40-50 questions a day! I answer as many as I can live, and the others I answer privately. I've been so surprised by the response and by how much people enjoy the show! It's just as much fun for me, because it shows me what people want to know more about, what topics I could write more about, and what questions and cultural issues face my audience. Follow me on Instagram to join us for this week's show!
Fleece Lined Leggings
Every month Josh and I try to take one kidless date out. In January, my sisters watched the girls so we could go shopping all day in a neighboring town. We always start at Goodwill, and I cleaned up  with some amazing finds, including brand new, in the box fleece lined leggings. I am embarrassed to admit that I have lived in Michigan this long and have not owned these. They are my new go-to for those chilly days at home with the girls or under ski and snow gear. Here's a similar version.
Homemade Charcuterie Date Nights
Since Josh plays hockey on Friday nights, we usually do an at-home date night before his games (they are late; usually 8:30-10 PM). Since moving our TV to our bedroom, we watch Psych and enjoy a homemade charcuterie board. I get all the items at Aldi: Prosciutto, salami, kalamata olives, almonds, a hard and soft cheese, and crackers. It's so much better than ice cream! We spend about $20 on all the food stuffs and it lasts two date nights – way cheaper than going out! We use this marble cheese board for each charcuterie.
Trip to Savannah
When this post goes live we will be a few weeks away from heading out on vacation in Savannah, GA! We initially were going for a wedding (still are) but decided to add a few days onto the trip to enjoy the area. We are bringing Geneva, but are super excited to spend time back in the south, especially when escaping the hard northern winter! If you have any recommendations for things to do in Savannah, we'd love to see them!
Settlers of Catan Game Nights
Confession: I'm very competitive. But I'm also pretty bad at every game I play. Being competitive and also a loser makes for an annoying combination, which means for many years of my life I just avoided board games altogether. But since we moved the TV, Josh and I have been implementing more game nights into our schedule. Adeline plays with her Legos or watches us as we play two players each in Catan. It's a fun way to pass winter evenings when we aren't having company. If you don't know what Settlers is, here's the latest version – it's a great game to play when you have people to dinner!
Saturday Breakfast Dates
The last few Saturdays Josh and I have taken the girls out for breakfast at a local diner. Adeline gets pancakes, I get waffles, and Josh gets some heart attack on a plate covered in sausage gravy. It's become such a sweet tradition! Taking the girls out to eat from a young age is important to us; we did this with Adeline, and it's made her an easy child to take to restaurants. She now looks forward to our "pancake dates" each weekend morning!
What are you loving this February? Share below!