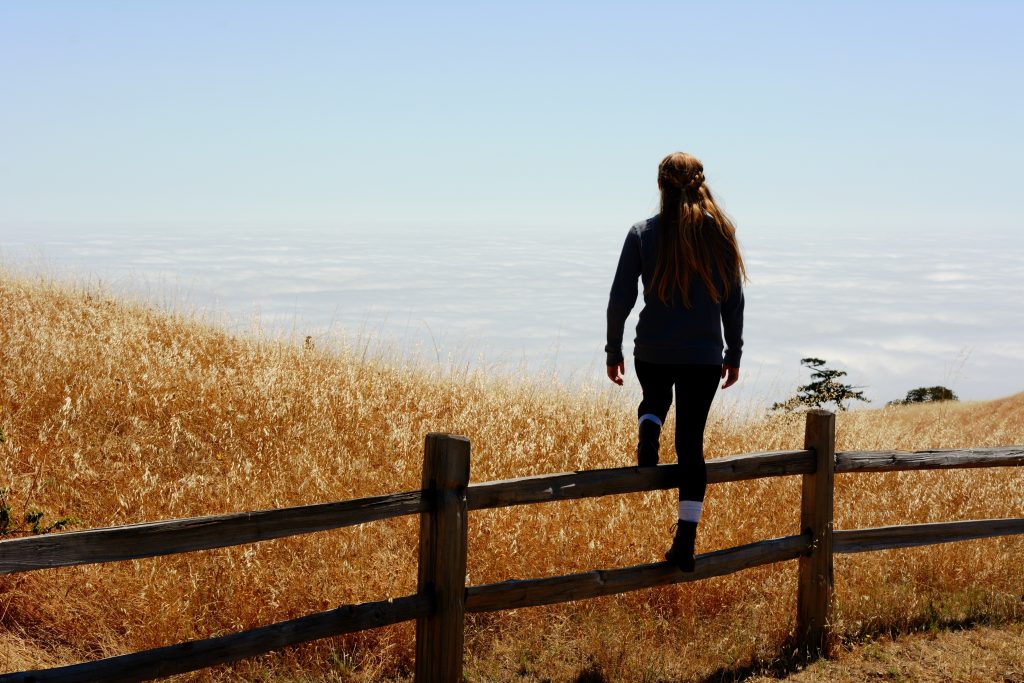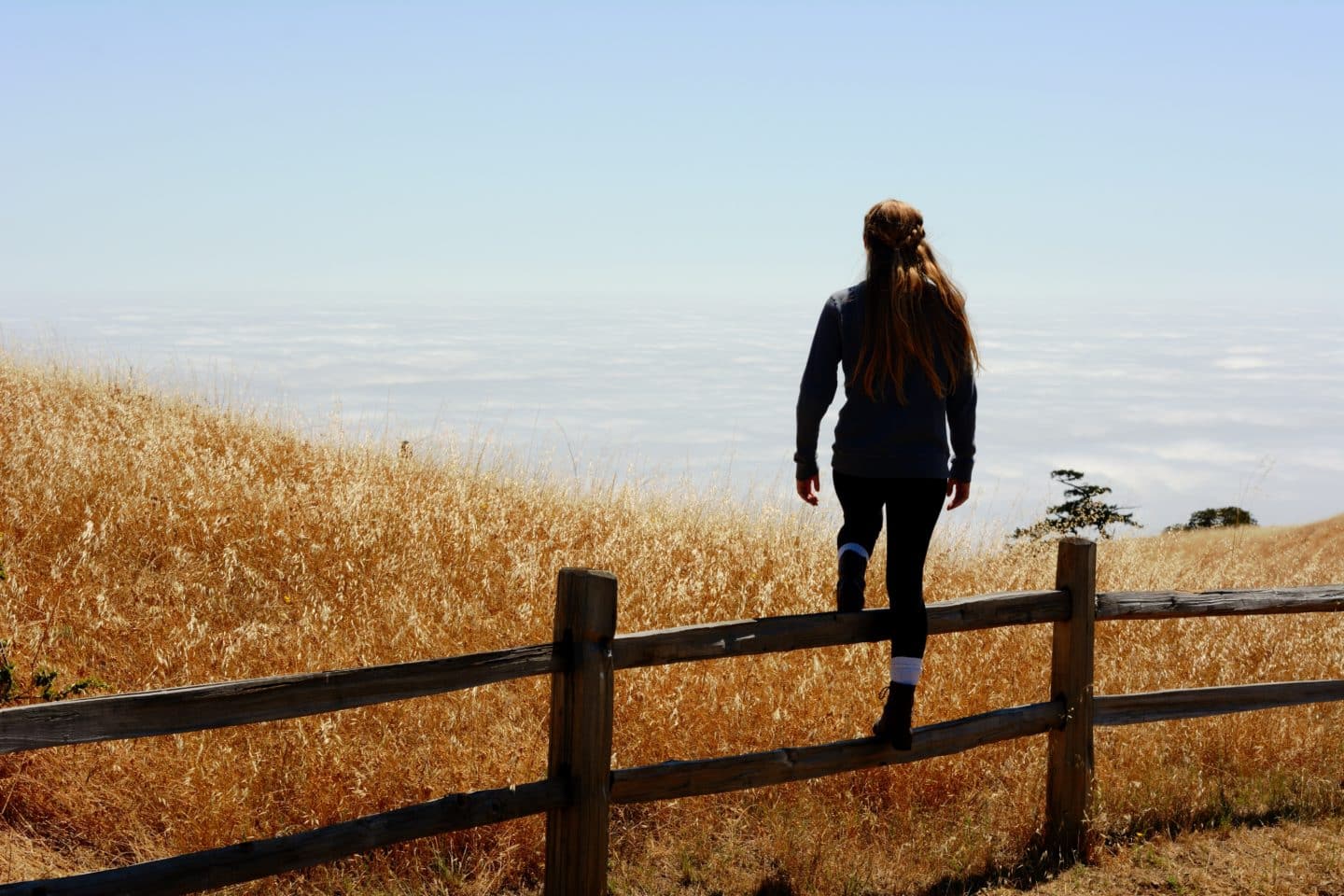 Josh's love has been one of the few wonders of my world, nestled beside my salvation and my family. I wish every girl could be treasured and honored as I am, queen of his heart, and told so every day.
If you're reading this because you don't have a boyfriend and wonder why, you're already mad at me. But stay a little while. I have more in common with you than you may think.
Disappointed Singleness
Five years ago. I'm eighteen years old.  I'm an official adult and the world is opening up! Somewhere along the line, I expected the passing of 18 to bring a wave of suitors to my door. Someone would want to ask me out on a real, genuine date. Then he'd want to treasure me and take care of me, and eventually want to marry me. I fully anticipated being married by the age of 21, just like my mother.
Life was lived day by day, year by year, many sunsets spent looking over Lake Michigan or the woods behind our family farm wondering, "Will it be this year? Will it be tomorrow?" I couldn't wait for the day that guy would walk out of my favorite country song and into my life.
Then came disappointment. Shattered expectations. Uncertainty. Frustration. Bitterness. And ultimately, a calloused heart.
By the time I was 21, it was, Forget this! 'Love is too full of failure for me to waste time waiting anymore. I'm a good girl, I deserve a good man. What is the problem here?
Brought to the end of my timeframe and expectations, I had no choice but to look up. And once I looked up to the Lord, He encouraged me to look in… to evaluate if I was the kind of girl who even deserved to have a boyfriend.
I Didn't Deserve a Boyfriend
I discovered something I didn't expect: I didn't deserve a boyfriend, a future husband. I wanted a man, and I wasn't the kind of woman a good man would need.
As I looked into God's word and I looked in the mirror, I realized that while I wanted God's blessing, I wasn't in a place to steward it well. There are many factors in our singleness journey – singleness is not always evidence of disobedience or sin. It can be a matter of God's timing, our place in the world, a loaded work schedule, and many other factors. But as I prayed and reflected on my life, I realized that I wanted God's BLESSING without submitting to God's LEADING. And that's just not consistent with Scripture. Following is what I realized as a 21-year-old single hoping for a boyfriend… and wondering why I didn't have one.
I Was Willfully Ignorant
As much as I now love cooking,  it wasn't always this way. I remember the day I came home from living in New Mexico, approaching age 21. I stood in the kitchen and thought to myself, I can't cook anything. I went down the list: I can't clean, kids get on my nerves, I don't know how to balance a checkbook… And someday,  I want to be wife.  Something is seriously wrong with this picture.
So many of us, including myself, are ignorant of the skills necessary to bless and honor our future families. I don't mean just cooking – I mean any and all practical skills. How many of us can say we handle our money well? Do we present ourselves in a professional or attractive manner? That we keep a tidy and clean house so our family or employers will be blessed by our organization habits? Not every woman will do this the same way, and not every woman needs the same skills. But to remain willfully ignorant for the sake of pleasure and laziness is not good stewardship of our time.
Many of us desire a LOVE relationship without cultivating the skills to GIVE – the most important part of loving another person! In my moment of reflection, I realized I was willfully spending time on my own pleasures, not taking interest in skills that could bless other people. This kind of selfishness will always affect a boyfriend, a husband, and a future family. Knowing how much priority God places on generosity, work ethic, and the family unit, why should God bless willful ignorance of skills necessary for a future family?
Of course God still blesses us despite our shortcomings, and we are always learning. But we should set those patterns early on, being teachable in spirit, bringing to our boyfriends and future husbands both character and skill.
"She gets up while it is still night; she provides food for her family and portions for her female servants.  She considers a field and buys it; out of her earnings she plants a vineyard. She sets about her work vigorously; her arms are strong for her tasks." – Proverbs 31:15-17
I Was Inflexible
"When I date somebody," I loudly proclaimed at the dinner table, age 17. "I don't want some hiker dude who wants to do exerting things all the time."
My dad looked up from his plate of mashed potatoes and peas. "Well, what if your husband wants to go for a hike?"
"I hate hiking!" I exclaimed. "And I don't want some guy who does outside stuff like that."
Ironically, one of the first dates Josh and I went on was a hike. It's funny how God works little miracles in our attitudes over time. Certainly, I would not be a good match for a guy whose lifestyle is built on the outdoors – whose every weekend was spent on the Appalachian Trail – but my former inflexibility would have denied me many special moments I've enjoyed with my husband.
I can be so unwilling to try new things, to get uncomfortable, or potentially 'embarrass' myself – and for years I missed out on meeting godly men because of my limiting, inflexible attitude. I refused to date guys who didn't fit my perceived 'type' or aren't what we think we want (though that is constantly subject to change). It's inflexible. Stubborn. Stiffnecked.
"Whoever remains stiffnecked after many rebukes will be suddenly destroyed -without remedy." – Proverbs 29:1
So what changed? First, I started seeing it as an honor and a privilege to be asked on a date, even if that man or that date isn't exactly what I envisioned. Even if the relationship didn't work out, I was glad I had that chance to practice conversation and try new things. This was a HUGE adjustment for me. So for you – thank him. Give him a chance. And if you haven't been asked out lately, ask yourself a few questions:
"Am I willing to try new things that could make me look silly or make me uncomfortable?"
"Do I take an interest in others and their hobbies?"
"Have I honestly addressed how I appear to others in attitude and attractiveness?"
Our culture says 'Take me as I am'. What I realized at age 21 is that 'as I am' wasn't quite good enough. Stubbornly clinging to my opinions, personality, and habits wasn't working. It was time to change myself and be fun! Loosen up like a good girl does and laugh at life – don't be so set on your timeframes and type that you write off a man who could have been your best friend.
I Was Intimidating
By intimidating, I don't mean intelligent, well-educated, driven, or successful. If a man is intimidated by those things, it's his personal pride at play. It's possible to be all of the above and still be approachable and fun. But it's also possible to be intimidating in attitude.
When a woman is overly opinionated, set in her ways, high maintenance or aloof, she has potential to make a man feel small and disrespected. Most men will avoid her to avoid feeling dumb or put-down. I know because I was this woman.
Insecurity (the next point) often drives intimidation. Being unsure of ourselves creates a need to overcompensate somehow – by looking better, being smarter, proving ourselves individual among our peers. In my experience teaching girls and women, intimidation comes in two forms: passive and aggressive.
Passive Intimidation is manipulative. This kind of intimidation is usually directed toward other girls. By dressing in a way to attract attention, whether it be by immodesty, keeping the latest trends, or lots of makeup, passive intimidators seek to make themselves better than other women, but often defeat their own purpose by driving away good men. Their attitude toward women makes them difficult to befriend and shallow in their character. Godly men see through this clearly, because a woman who can't be a friend to another woman can never be a genuine friend to a man. A passive intimidator utilizes silence, arrogance, and criticsm as tools to launch herself above others.
Aggressive Intimidation is competitive. Aggressive intimidators have a tendency to be 'tomboys', girls who just get along better with the guys. There is nothing wrong with a tomboy personality (my own sister can attest this is the case for her!), but the competitive nature that comes with it can easily come across as disrespectful.  To a tomboy, negative attention is better than no attention at all, so she will often berate, tease, or argue with men she likes because it's her way of engaging with them. Unfortunately, this can cause men to see her as "one of the guys" and put her in the friend zone. The tomboy girl needs to learn to soften her competitive tendencies a little – not change herself, but be aware of how she's being perceived if she wants her intentions to be clear.
Now you might be thinking: "Phylicia, you're saying I have to change who I am in order to find a boyfriend!" I am not suggesting a change until you have done a healthy self-evaluation. With prayer, God will reveal what needs to change. But regardless of who we are, there is always something within our character that can be improved. There is something in all of us that is irritating and unattractive.
Remember that marriage will be a sanctifying process requiring you to transform into a person reflecting God's glory more and more every day. Why not begin the process now?
I was Insecure
Women of every age and walk of life struggle with insecurities put in place by our culture, by hurtful words, by family members, by the media. It is a heavy burden, the cause of so many behaviors we are quick to judge without understanding the inner cause.
Many of our hasty words and arrogant thoughts can be traced back to insecurity; an unstable, unsure self-image leading us to be critical, intimidating, or constantly in need of validation from others. A year ago, one of my guy friends was talking about a girl he wasn't sure about. He liked her, but "She needs affirmation all the time," he sighed. "I like her but I feel like she's… weak. Like she hasn't found her identity in Christ yet. I need her to help me if she's going to be a pastor's wife someday."
What does that mean for us, women who are assaulted with insecurities from the morning look in the mirror to the magazine rack in the store after work?
We have to fight it.
We have the promise of security in Jesus Christ and must devote ourselves to making that security a lived-out reality day by day.
"[Jesus] has also sealed us and given us the Spriit in our hearts as a guarantee." – 1 Cor. 1:22

"Being confident in this very thing, that He who has begun a good work in you will complete it until the day of Jesus Christ." – Philippians 1:6

"All that the Father gives me will come to me, and the one who comes to me I will by no means cast out." – John 6:37

"Now to Him who is able to keep you from stumbling, and to present you faultless before the presence of His glory with exceeding joy, to God our Savior, who alone is wise, be glory and majesty, dominion and power, both now and forever. Amen." – Jude 24, 25
You are secure in the love of Jesus Christ. He loves you. I wish I had allowed that to sink sooner into my head and heart. I wish I had wasted fewer years allowing how many date invites (or lack thereof) to dictate my value. Until you are resting secure in Jesus Christ, fighting those insecure tendencies with the promises He has given, you will not be secure enough – free enough – to enjoy the love of an imperfect man.
God's love releases us from thinking we need to prove ourselves and earn the love of our boyfriends and husbands. We forget the 50/50 and give 100%, because God's love has already satisfied! The love of God frees us to love and be loved unconditionally, purely, and freely.
I Didn't Ask
It seems too simple, but it's true.
"Ask, and it will be given to you; seek, and you will find; knock, and it will be opened to you. For everyone who asks receives, and he who seeks finds, and to him who knocks it will be opened." – Matthew 7:7-8
We think. We wonder. We bewail the lack of good men in the world. We say, "There's no one in my area!" We read articles and books about the right way to date and we don't even have a date on the horizon. We wish and hope and dream and of course – talk about it.
But do we ask?
As we learn to know and love our incredibly gracious, merciful, sacrificial God, we grow in confidence to approach Him and ask. The answer may not always be 'yes', but as you approach Him we come to know what He DOES have in mind for you. God desires to be asked. He wants a relationship with you, where you feel free to come to Him and say, "Lord, I long to be loved by a man and be his one and only. Will you bring me to him? Will you show me the way?"
He sees your tears and keeps them when you feel lonely (Psalm 56:8). He will also guide you in wisdom when you have to make a decision concerning relationships. One verse that is so comforting for those in a time of waiting is Isaiah 58:11:
"The Lord will guide you continually, and satisfy your soul in drought, and strengthen your bones; you shall be like a watered garden, and like a spring of water, whose waters do not run dry."
When you are frustrated and alone, he desires for you to pour out your heart at His feet like Mary, who brought her hope of marriage in the form of an alabaster box and shattered it for His sake (Luke 7:38).
As I look at the love I experience with Josh today, I don't look at it as a victory of my own but as a blessing that God has given me – a continual sanctification process that has been HAAARD but so worth the difficulty. The self reflection that showed me where I needed to grow led me into better dating relationships, and eventually to marriage. But even if it hadn't, I needed that growth for my Christian walk as a whole. 
It's not easy. It requires change and discomfort and honesty about ourselves. If we want to be women of God, we have to be willing to change into something more beautiful. Not inflexible, intimidating, or insecure.
Capable. Confident. Complete.