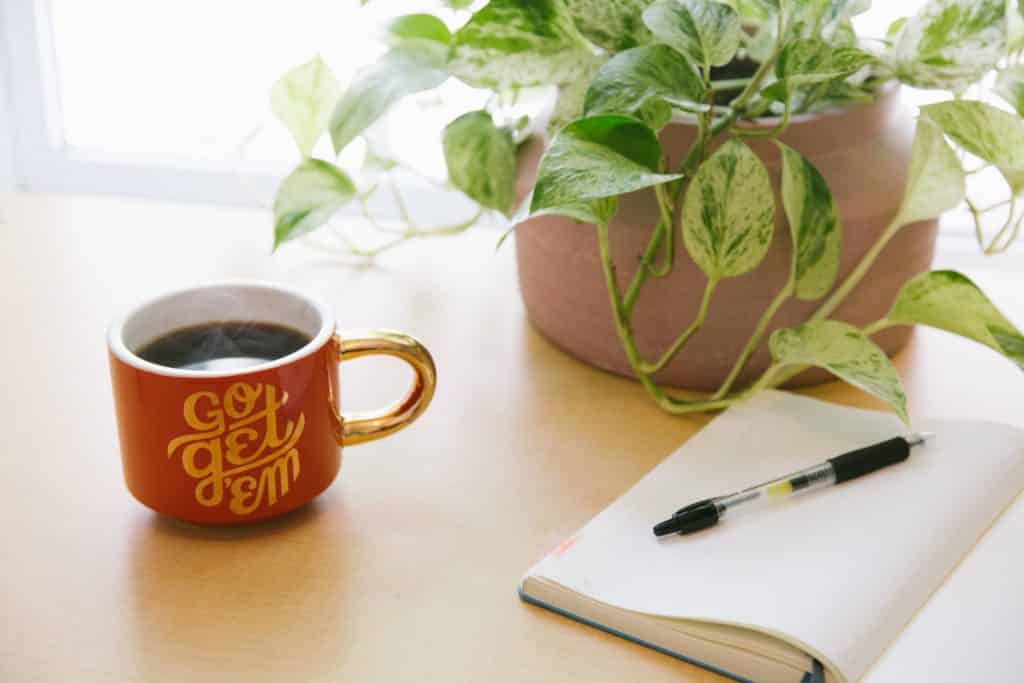 Who on earth uses FIVE different planners? …That would be me. And honestly? I use every one of them! Each of these planners serves a different purpose in my life, but they all work together to help me prioritize the right things in the right seasons.
That's they key to biblical productivity: Choosing the right priorities as the Spirit leads in specific seasons of life. Each month I have to decide which aspect of my business I can focus on the most, because I can't do it all. I have to decide each day which tasks and household projects are manageable for me and the family. As I've used the following planners I've developed a strategy for approaching each day, week and month that leads to a successful year. With 2019 around the corner, I want to share how these products have helped me achieve my goals and stay focused.
Powersheets Goal Planner by Cultivate What Matters
I've shared about my love for this goal planner before – this is my fourth year using one! – and this year I feel like I really got in my Powersheets groove.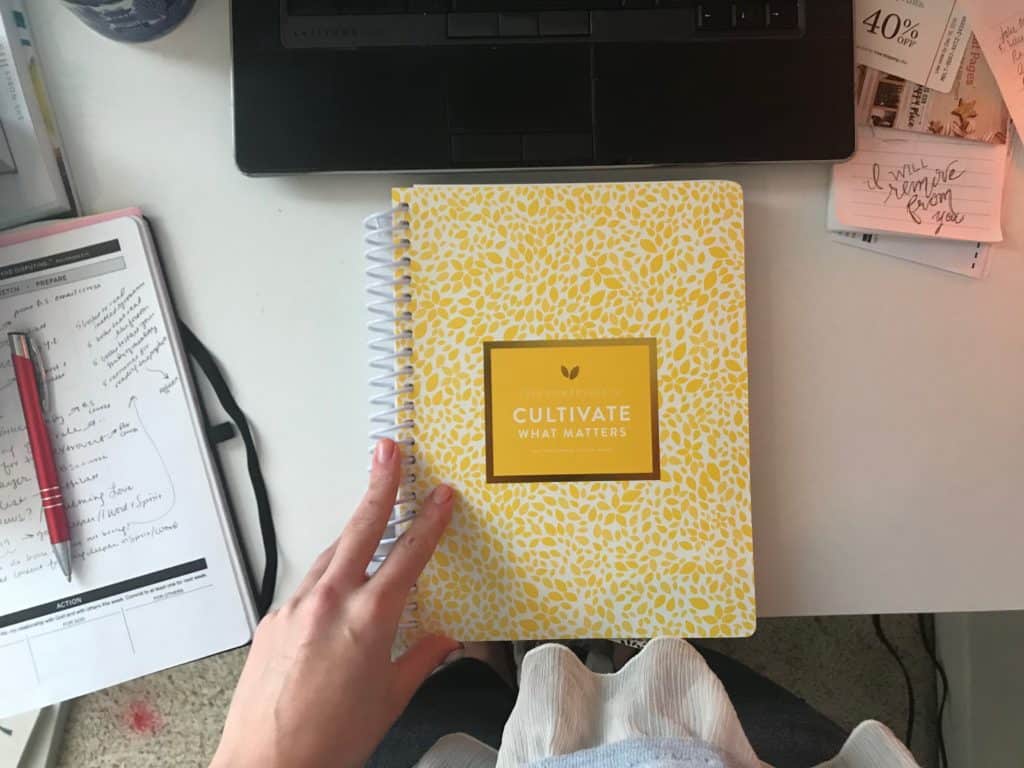 The prep work at the beginning of Powersheets takes a while – for me, about an hour or more. Some people get turned off by this, but it's absolutely essential for determining whether the goals you have in mind for each year actually serve you. You will set your ten goals at the beginning of the year, and check in/change them as needed each quarter. I love the flexibility of it and the accountability you get every three months.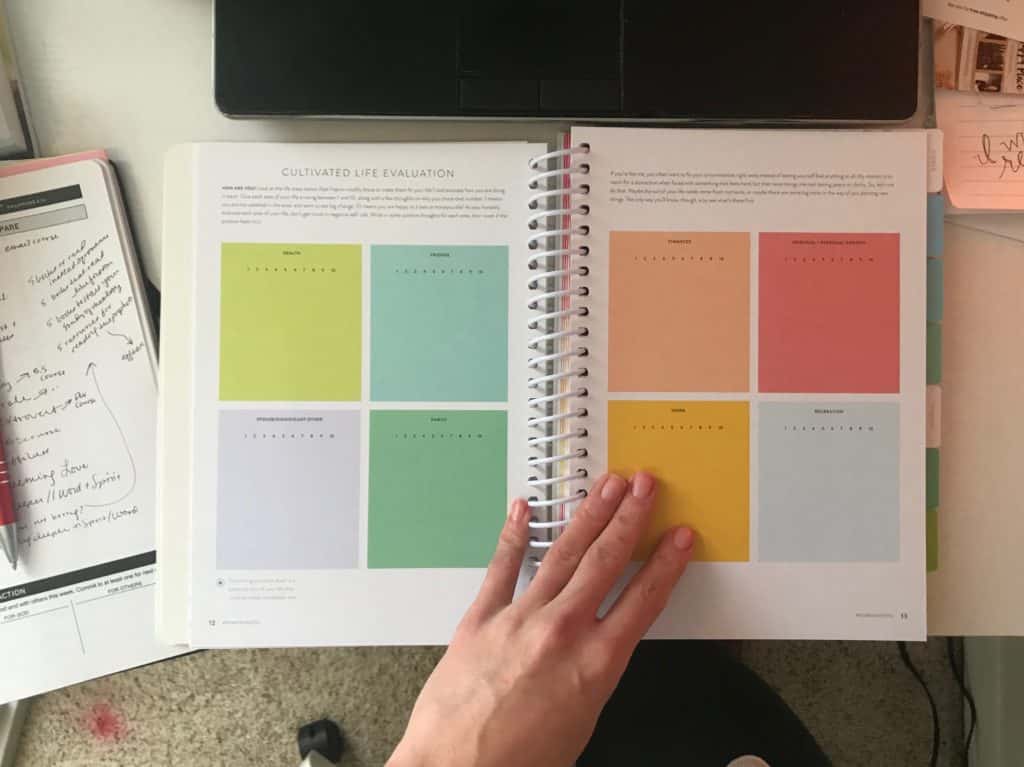 Josh and I have done these together, each taking five goals, but this year I kept them all to myself because I had a lot I wanted to accomplish! With my blog, Young Living business, and book contract my plate is very full, and Powersheets help me prioritize. A few goals I had this year:
Send out book proposal and get a contract (done!)
Stay on track with health and Paleo diet (not done! LOL! But I'm reworking goals for the new year and seeing a holistic doctor to help)
Cultivate a strong community by hosting weekly (done! We are starting a new marrieds small group and have been leading the college students at our church for almost two years!)
You can get your own Powersheets through my link here (if they're sold out, come back for the Christmas sale!).
 2019 Customizable 7×9 Planner by Plum Paper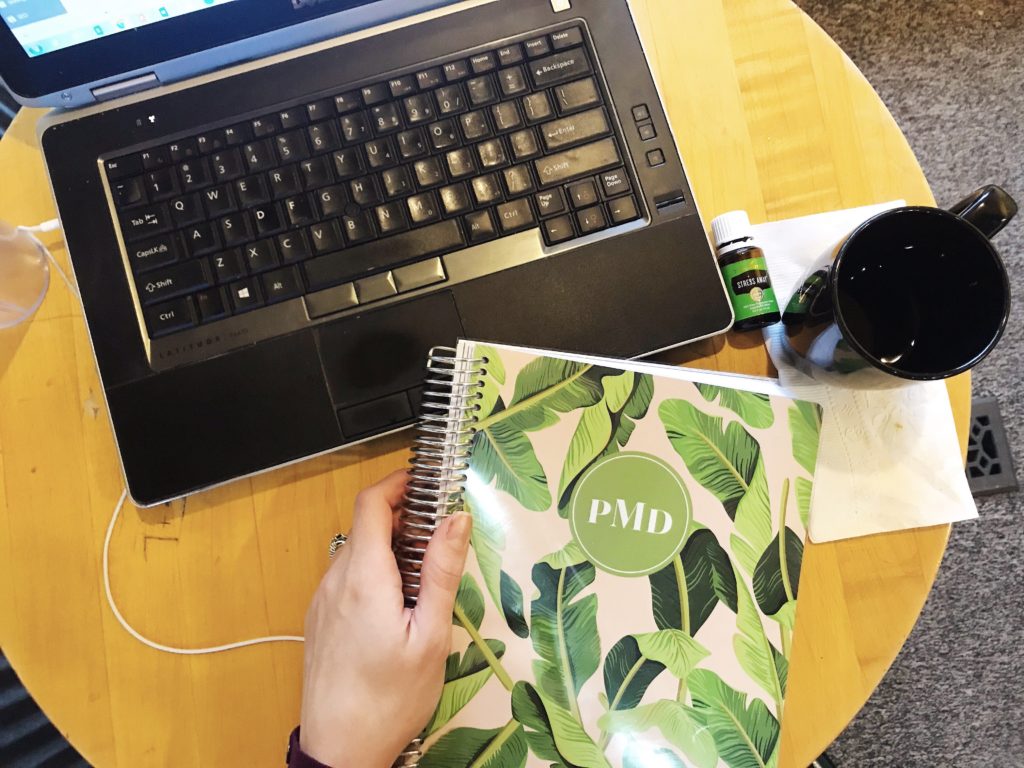 Last year I used The Christian Planner, and while I think it's a great model and it served its purpose, I didn't use the Bible study and sermon portions the way I thought I would. It also contains a goal setting tracker but my Powersheets fill that role. This year, I started looking for planners in… oh, July. LOL! I am super picky because I don't want an hourly list in my daily sheets, need plenty of room for business AND personal records, and don't like using stickers or journaling resources. My friend Kandice told me about Plum Paper. You can customize EVERYTHING about the planner, from the cover to the interior sections to the calendar layout and labels. There's so much I couldn't picture it all here, so head to Instagram to see it in my stories.
This planner cost around $60 including shipping but was totally worth the money spent. It was a little more expensive because I added sections for home management, network marketing, meal planning, social media planning, and notes. These sections are all pre-designed! I'm so excited for 2019! Check Plum Paper out here!
The Give Me Jesus Journal by Well Watered Women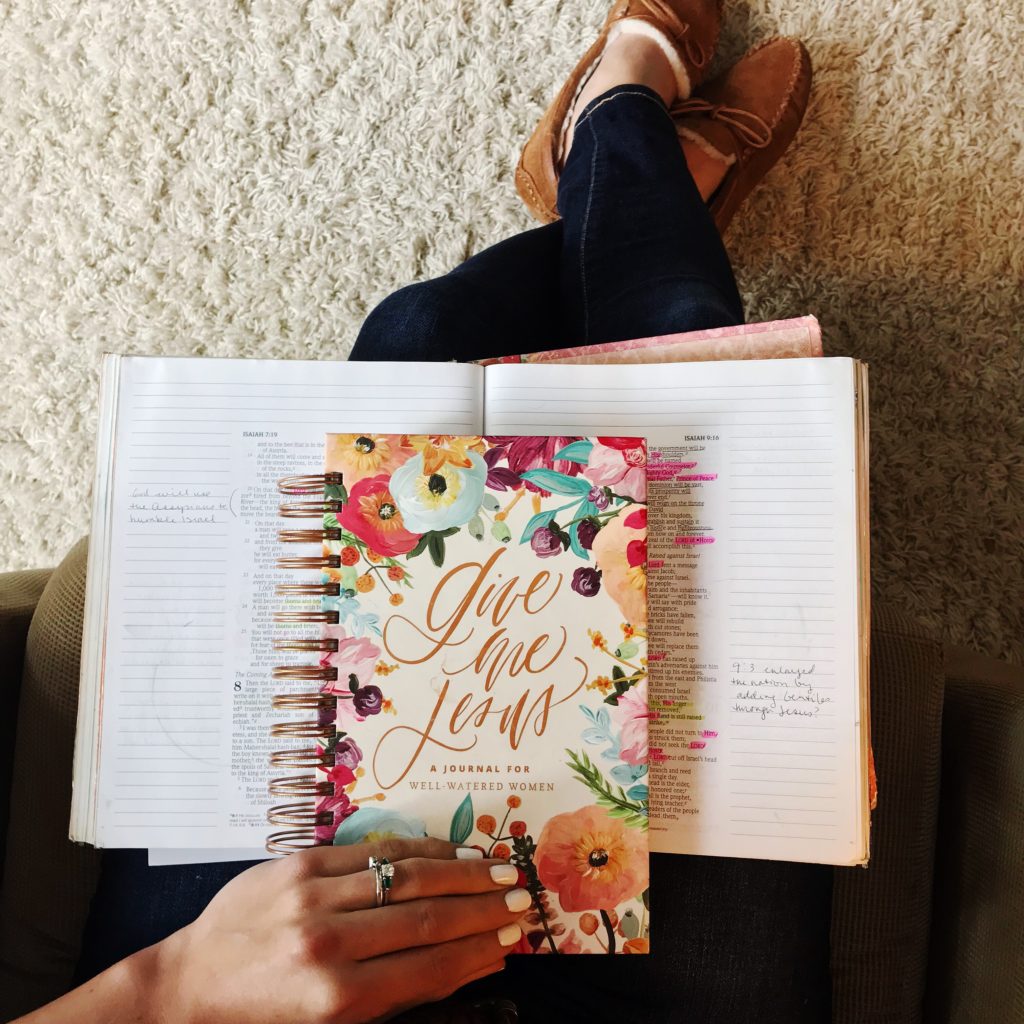 I'm going on my third year using the Give Me Jesus journal by Well Watered Women. I love Gretchen Saffles' vision for getting women in the Word itself! I use this whenever I sit down to do deeper study of the Word. It gives you prompts to help your personal study of the Word and concludes your session with three important things: A section for what you learned about God, a section for how your reading changes how you'll live, and a section for praying boldly. I can't recommend this enough! Head to Well Watered Women to order. A great gift idea: Pair this with Women of the Word by Jen Wilkin. Add in ValMariePaper's prayer journal too!
2019 Yearly Prayer Journal by ValMariePaper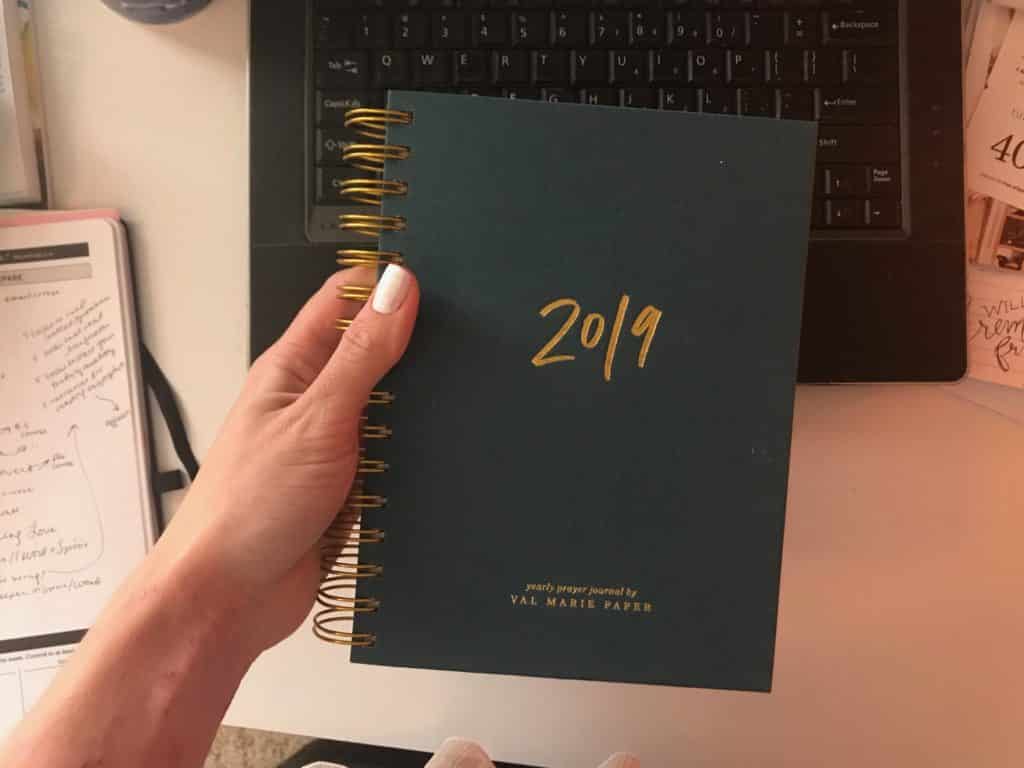 One of my goals each year is to deepen my prayer life with the Lord. I have used Val's prayer journals before and loved them, so I preordered this one as soon as it launched for 2019! I am so excited to get started in the new year.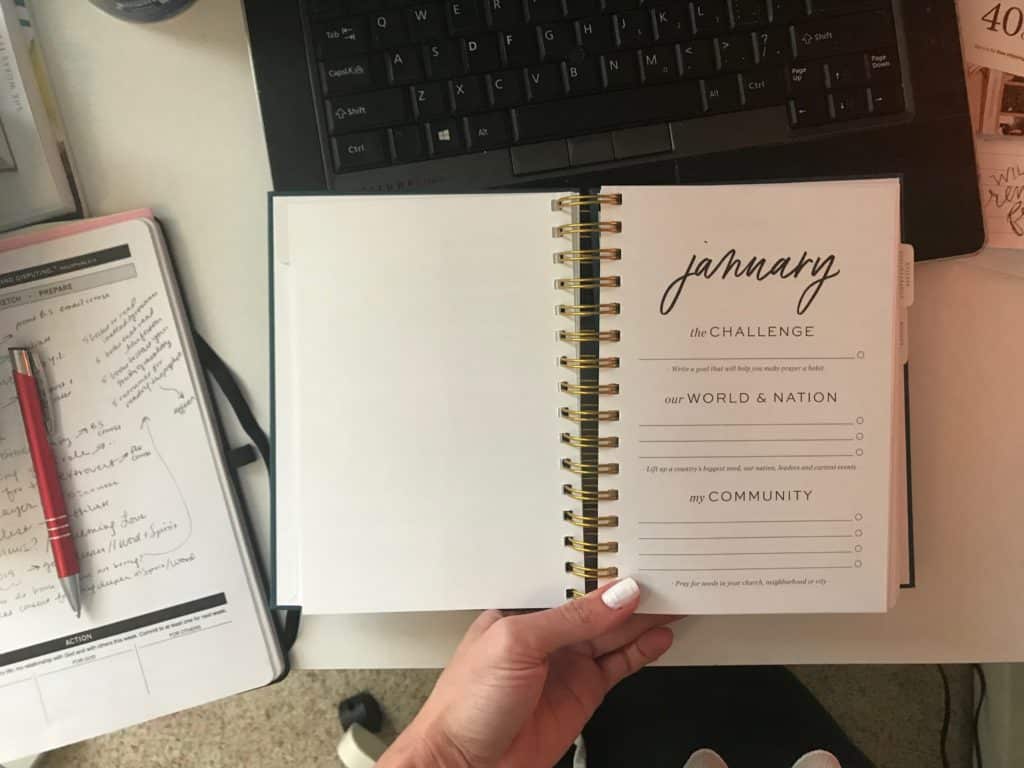 Each month gives you specific sections for your prayer requests – the world, community, family, friends, spouse, people to forgive, and sections where you can write in the type of request. My favorite part is the answered prayers section! I always date when my prayers were answered. More on prayer in this blog post and check out the complete line of journals and products here.
The Illustrated Word Coloring Journal by Ellie Claire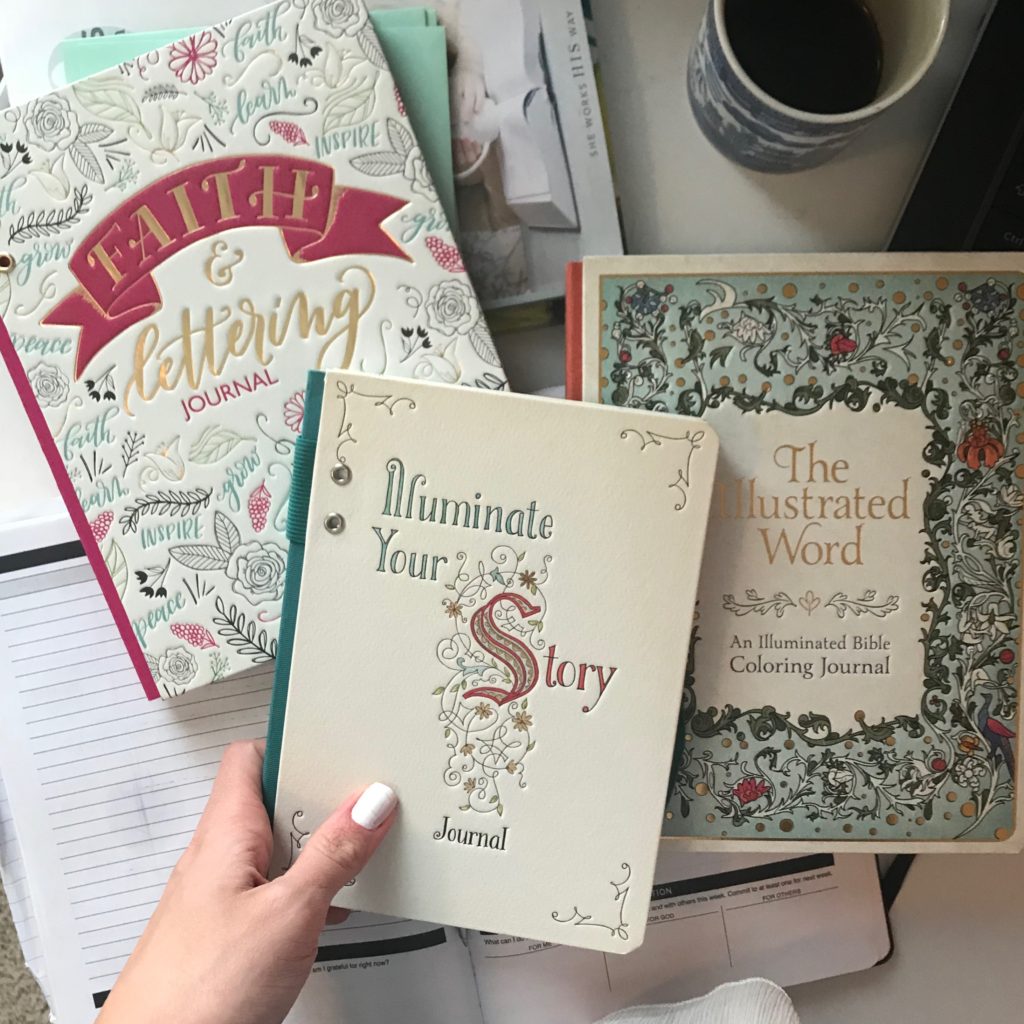 Full disclosure: I'm not much of a journaler. I pretty much only write during my devotions and for work. But Adeline has gotten really into coloring, and I didn't have a coloring book – until The Illustrated Word. I LOVE IT. It has journaling pages interspersed with coloring pages, all based on classic stained glass windows and art, much like the illustrated Bibles from the Middle Ages. The history nerd in me is freaking out.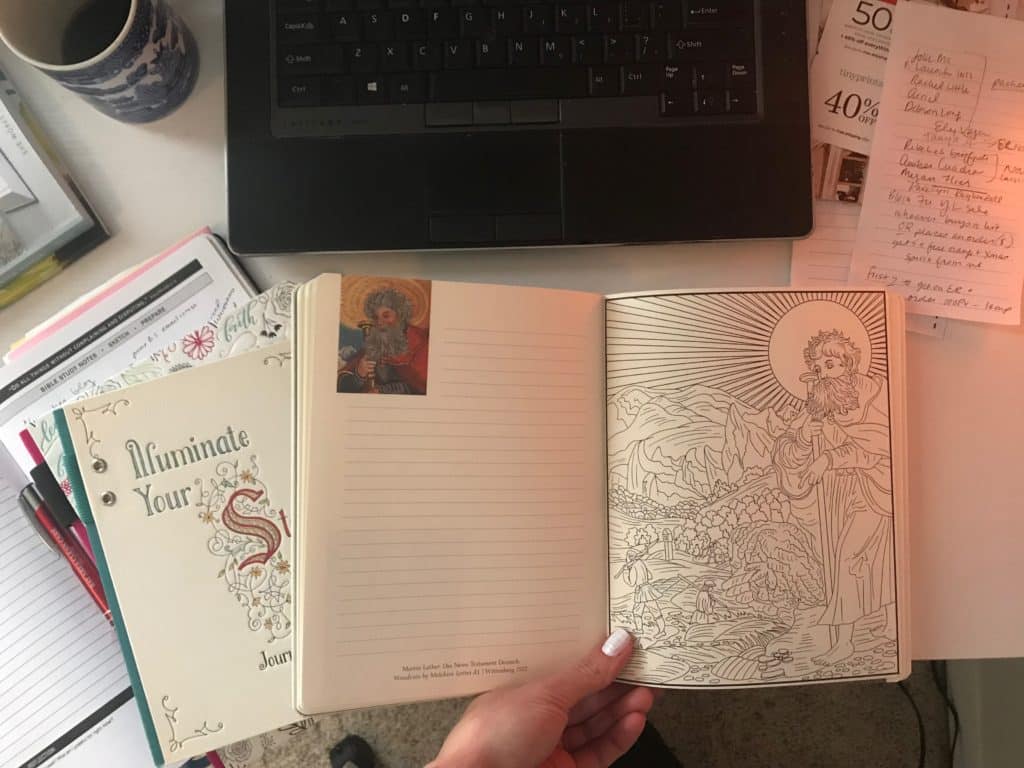 The other two journals in the first picture. are for learning hand lettering so you can journal in your Bible (or just hand letter in general!). They are a great choice if you're trying to learn this craft for yourself! Learn more here. 
The Five Minute Journal by Intelligent Change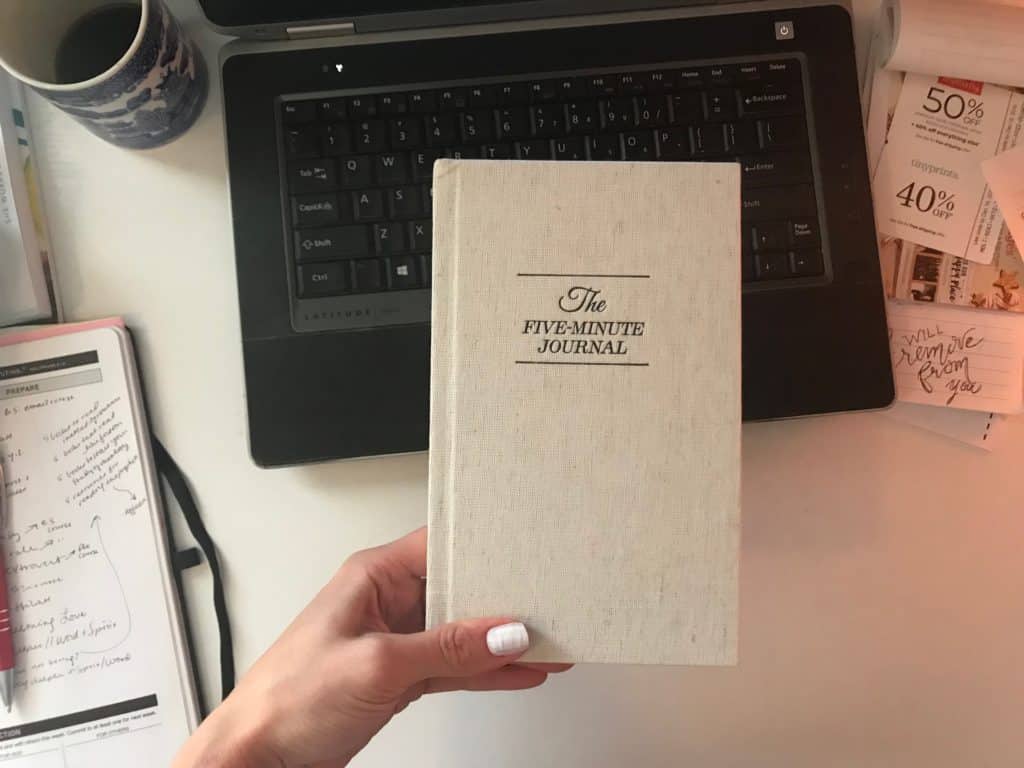 I learned about this journal from Audrey Roloff's Instagram. Because I'm terrible at journaling about my day (scarred for life at age 15 when my sister read my diary, I stopped keeping one completely and buried all my diaries to date in the woods) I need something very basic to get me started. I love the structure of this one. See below:

It's a bit like an expanded "one line a day" journal with more specific prompts. What sold me was the assessment of each day: By deciding what was great (gratitude) and what could be improved I can make a better plan for the next day. Troubleshooting stressors is the core of my biblical productivity approach, so I'm excited to see how this impacts 2019! Check it out here. 
I hope you love these as much as I did! You can grab them at the links I shared and follow me on Instagram (below) to get a sneak peek inside them this week!